During the holidays we partially forgot about something more important. The war continues. While we have been celebrating the defenders of Ukraine kept line of defense at the ATO area. Minsk agreements, mode of silence and temporary truce are only theoretical concepts. Enemy militants continue large-scale attacks across the front line. According to the latest report of the Ministry of Defense spokesman for ATO Olexandr Motuzyanyk yesterday enemies performed about forty attacks.
Ukrainian marines, who keep defense in Mariupol were attacked the most. Enemy fired from small weapon and IFVs with mines and grenades. Also Ukrainian defenders were attacked by enemy snipers. More details from the first hands of ATO spokesman Leonid Matyukhin.
According the message of Headquarters Press Center of ATO just for the last night enemy performed 39 attacks. Two of Ukrainian fighters were injured. Fortunately, there were no death among Ukrainian defenders during those attacks. Precise numbers will be clarified later, including attacks up to this day. Ukrainian defense gave descent reply for the attacks within the terms of Minsk agreements. Enemy militants doesn't publish their loses to not demoralize their forces even more.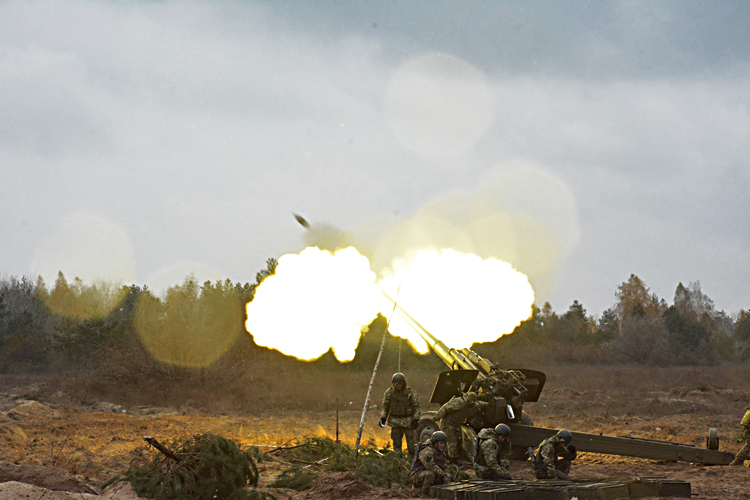 Ukrainian machine gunners train on the proving ground. Photo by Ministry of Defense of Ukraine
The Minister of Defense of Ukraine gave interview for the Cnannel 5:
Few interesting facts. Stepan Poltorak estimated numbers of enemy troops on the Ukrainian Donbass. According to the Minister's estimations at a time enemy forces consist of 600 units of heavy armored vehicles, 1,300 combat vehicles, almost 800 artillery systems and 300 multiple rocket launchers. As for manpower, the army of terrorists contain about 40,000 fighters, of which only 5,000 soldiers of regular army. The number of Russian mercenaries are among them is an open question.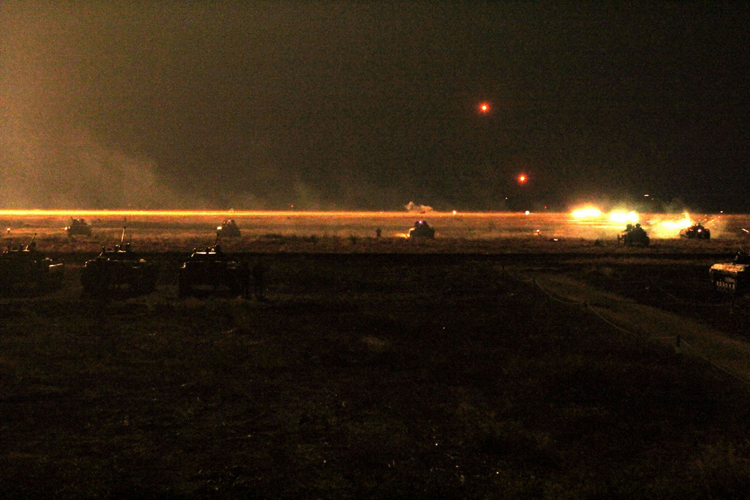 72nd separate mechanized brigade are getting ready for the future serious combat missions during the night training. Photo by Ministry of Defense of Ukraine
To protect Ukraine from terrorist at the front line Ukrainian army must increase its own power. Since the war begun, Ukrainian government and foreign partners of Ukraine do everything possible to strengthen and re-equip Ukrainian army with the latest military technology. With the joint effort Ukrainian army is able to stand for the truth and freedom. Jion the project to support Ukraine in the way you can.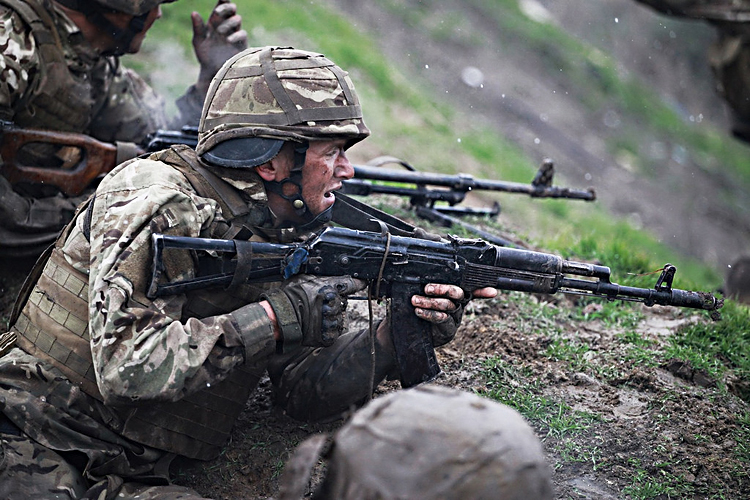 Marines during the exam for the Black beret. Photo by Ministry of Defense of Ukraine
Everybody can help. In terms of The Mariupol Defenders Project volunteers of The People's Project collect donations to purchase necessary equipment for the marines, who serve at hottest spots of the front line. Each donated dollar make a difference. Join the project to save life.