Dear friends, today we have got tragic news for you. We got another painful reminder of the fact the war is still on, it is close, and it continues harvesting its bloody crops. Near Mariupol, a National Guard officer has been killed by an enemy sniper bullet. The catastrophe occurred on the 15th of December: Denys Loshkaryov, callsign Mol, the 39-years old serviceman, has fallen a victim of a sniper. Before the war, the man worked as a lawyer, and at the beginning of Russian aggression he joined Kherson territorial defense. Soon, Denys signed a contract for military service and went to the forefront with Donbas battalion of the National Guard. It was Denys who was the commander of the sniper unit we've been actively supporting for quite a long time within the I Am Sniper project.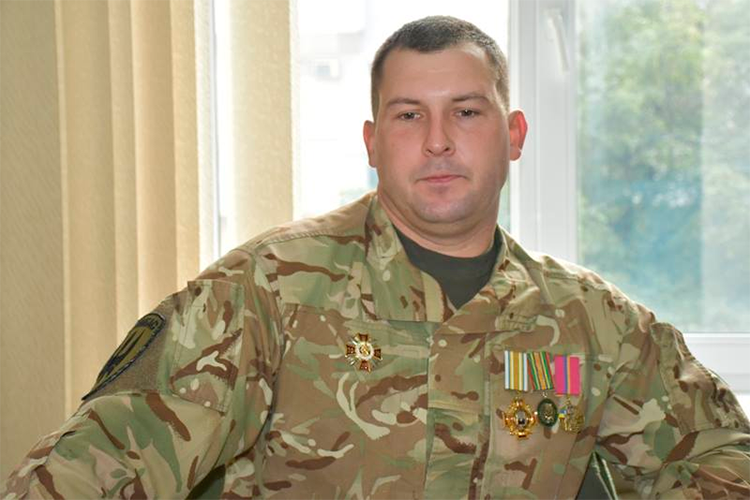 Despite fact we never met Denys in person because we communicated with his team through other fighters, we, the volunteers at People's Project, got very sad at this tragic loss. Maybe this expression looks like another line from an official obituary, still we can testify that Denys was well liked and well respected by his subordinates which is often considered an officer's highest honors. Each time when we discussed matters relating to their team's performance, the guys always appealed to Denys: they insisted he was an exceptionally skillful, experienced and intelligent officer capable of implementing the most complicated tasks; his knowledge and wise judging proved useful in any situation. Mol has always been a good commander and a wonderful personality with lots of interesting stuff to share with his comrades which he generously did. Unfortunately, we failed to meet and talk to him in person. Denys's death has left his family orphaned: the man is survived by his wife and three children. Today the officer's subordinates, comrades and family are gathering in Kherson: it is his native town where Denys will now rest in peace. Eternal glory to the hero and the rest of our fallen warriors whose names will be remembered forever!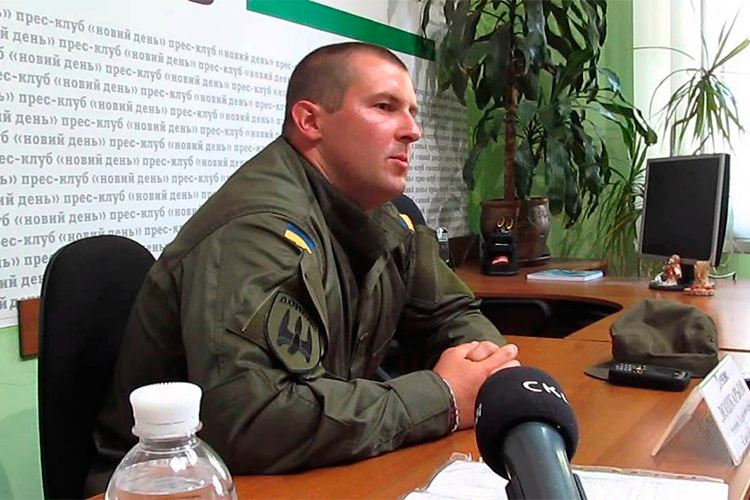 May we take a small step aside the tragic topic and tell you one comforting thing. According to information provided by our military, Ukrainian snipers' activities have recently proved successful as well. Lately, our sharpshooters neutralized another traitor who had joined the enemy and raised his weapon against his own countrymen. A young terrorist Storozhenko, callsign Shyzik Bas, has been neutralized in the Yasynuvata industrial zone. This extremist has been actively fighting on the enemy side since he was 16 years old, and was recognized among his narrow-minded colleagues. Literally a day before his death he posted a message reading "To die is easy" on his social network page, and nearly for once in his life proved a hundred percent right.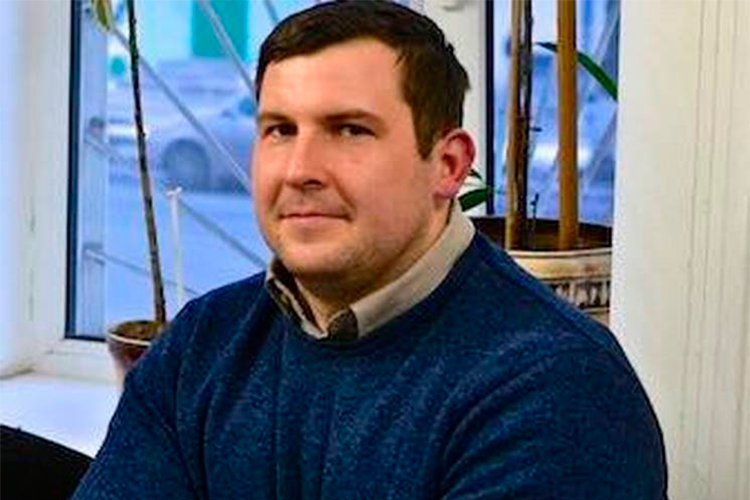 Let us dwell on our main sad topic again. Now we would like to address you personally. Right now, while you're reading these lines, somewhere in the ice-covered fields of East Ukraine, a handful of decent men who gathered around a yawning opaque hole in the frozen soil, are doing their job. Today, these guys have seen their comrade and commander, a wonderful officer, in his last journey. He was the father who will never embrace his kids and wife again. The man who abandoned peaceful life with his family and stood up to defend his homeland. The commander who treated his subordinates with fatherly love. The deadly sniper who selflessly defended us and exterminated quite a bunch of enemies of Ukraine. Please remember his name, Denys Loshkaryov. He sacrificed his life for all of us, and you personally.
Today, we are not going to urge you make donations or remind that supporting our own army is essential in the days of war. Still if you wish, your assistance within the I Am Sniper project would be exceptionally appropriate and welcome. At the moment, we are arranging another purchase for late Denys's unit, and your participation will help to equip the guys who are going to effectively avenge his death. As it is just obvious that inevitable redemption is the only thing that should logically follow assassination of their commander.