The right hip joint of "Gorin" battalion soldier Andriy has been restored. A new X-ray of Andriy's hip joint shows restoration of bone tissue. Next month it planned to remove the pins from the hip.
Great news! In May, Andriy will again return to the clinic.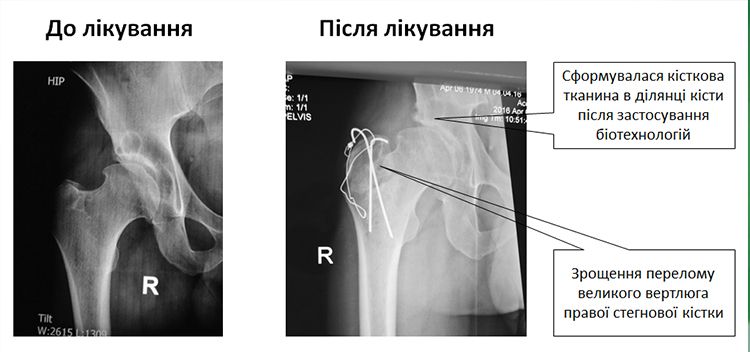 In August 2014, during an attack on the village of Hranitne, he jumped into a dugout and, because he was wearing full equipment (over 12 kg), he injured his hip – subsequently signs of congenital disease of the hip joints (osteoarthritis deformans) were discovered. Andriy felt a lot of pain, but did not pay attention to it and continued in active participation in military operations. Assistance was provided to the soldier about a week later in a Rivne hospital. After a few shots he felt better for a short time, but later severe pain returned.
Doctors at the hospital, which treated Andriy for some time were trying to convince him to have a  prosthetic hip replacement, but the fighter disagreed with this course of action and sought a way to keep his own joint. A volunteer from Rivne, Diana Gordiychuk learned about the project Bioengineering Rehabilitation for Wounded and advised him to seek help. After a review of Andriy's condition, doctors decided to include him in the project and promised to use all possible innovative cellular technology in traumatology and orthopedics to quickly heal the hero.
In June 2015 he underwent the primary operation – into a cyst cavity in the acetabulum autologous cell-tissue material was introduced. However, soon after surgery Andriy placed weight on the injured leg, offsetting bone regeneration. So in October, the soldier underwent additional surgery with the use of osteosynthesis.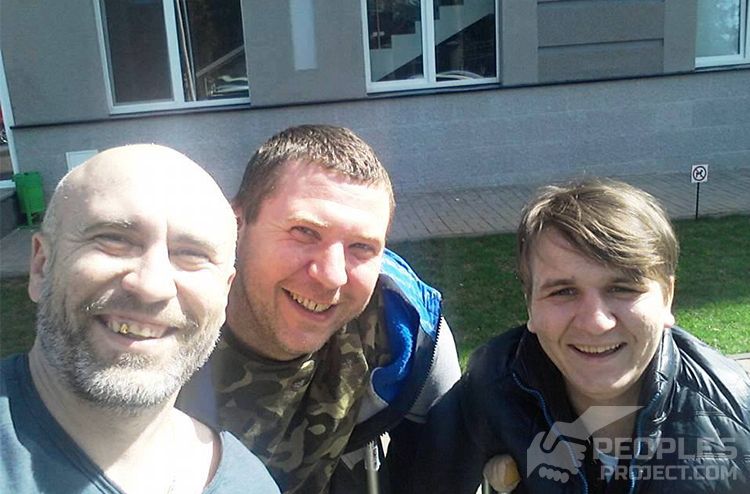 Now Andriy's hip joint is restored and any months of treatment are almost over. Advanced biotechnology was able to help the soldier avoid a prosthesis. To Andriy we wish good health.
We remind that within the project there are many more wounded soldiers who need our help and yours.