The first stage of the treatment of wounded 93rd Brigade soldier Volodymyr is nearing completion (video in Ukrainian).
During the first phase of treatment, preparation of the recipient bed for the treatment of calcaneus defect using cellular technology was carried out.
Look at the differences in the following before and after photos.
This is before: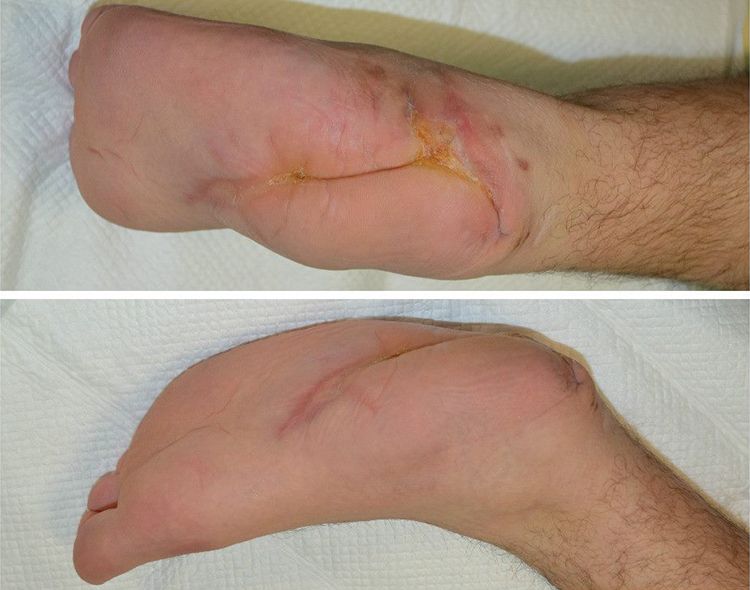 And this is how the heel looks after the first stage of treatment: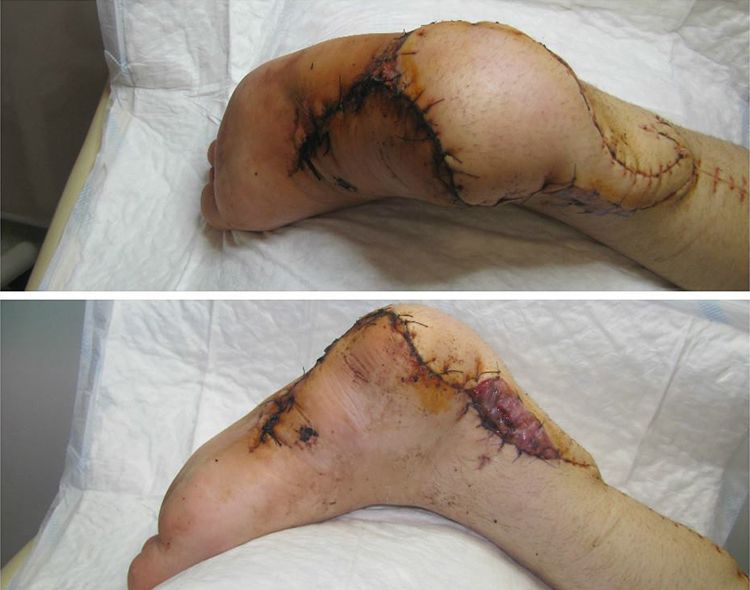 Doctors began forming the of heel of the soldier to return function to the leg. But the main stage of treatment is yet to come.
Today Volodymyr underwent a review of his treatment thus far. His wounds are healing, and the stitches have been removed. Now he continues to walk with the wound in dressings. Soon the next stage of treatment begins.
We wish him a rapid recovery.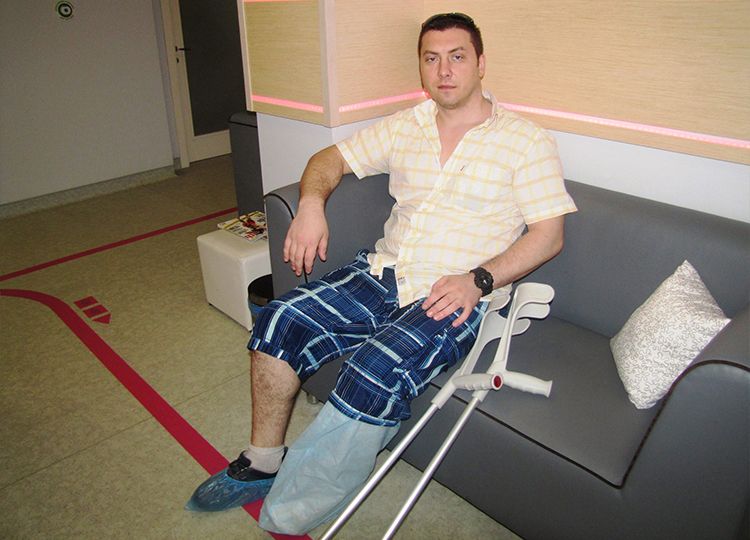 Volodymyr was injured a year ago, in July 2015 near the village of Vodiane in the Donetsk region. He was enrolled in the Bioengineering Rehabilitation for Wounded project as a consequences of trauma from an exploding mine. He has a forensic defect of the heel bone – the bone is almost completely absent.
Before coming to the iLaya clinic, he was treated in military hospitals using traditional methods where they removed bone chips and healed the inflammation. But the methods used in traditional traumatology orthopedics can not assist in the treatment of large defects. Hospitals in Ukraine, nor in Germany, where he was invited for treatment, could do anything to treat the loss of bone. The soldier was threatened with permanent disability due to the inability to walk on the injured leg and spinal curvature due to uneven load on the legs.
Now, thanks to the latest technology, the ability of these doctors and your support Volodymyr hopes to again confidently stand on his feet. The money for his treatment has already been collected and we are incredibly grateful to everyone who contributed. Now other wounded soldiers need our assistance. They also hope to recover and need the support of the people they defended on the front – the people of Ukraine and, ostensibly, the world.