18,319.50 UAH
That was a notification about one more contribution, waiting for us in the morning. A good soul, a girl, who represent one of the Ukrainian communities at Switzerland, transferred a joint contribution to The Bioengineering Rehabilitation for Wounded Project. We will not disclose her name, because a philanthropist preferred to remain anonymous. We are more than thankful for the support.

"We are a group of Ukrainians, and those, who love Ukraine. The association exist since the middle of 2014, and officially pay taxes. Before that we were gathering on the streets of Geneva and Lausanne. The Association is called Free Ukraine. We arrange a variety of activities for Ukrainian community and local citizens," – said the benefactor.
She also added, that Ukrainian community in there is not very numerous. And on top of financial aid for the wounded defenders, Ukrainian compatriots have enough time to organize events, dedicated to Ukrainian history and culture. Thank to that they managed to raise a mentioned amount of money for the wounded Ukrainian defenders.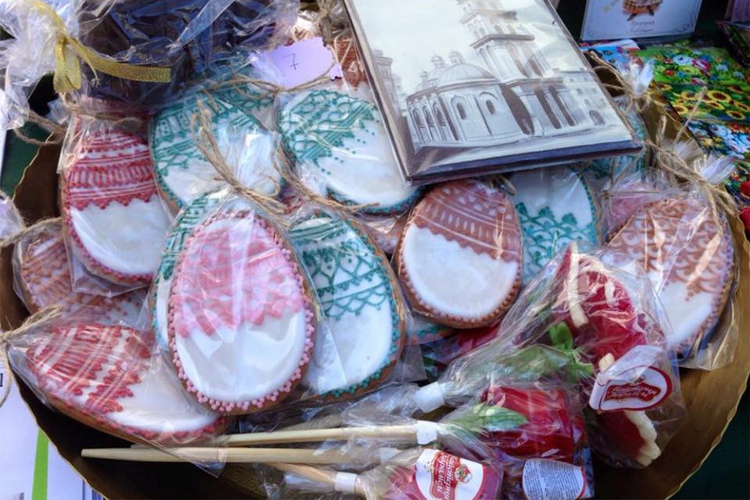 Nice things are sold at charity fairs for the benefit of wounded soldiers
"We have a very small active community in a French-speaking Switzerland, so we arrange only 4 or 5 events a year. There are annual events among them. There are the end of the year Charity Gala Dinner, and the Easter Fair at Nyon. Local citizens know us there, and wait for our stand of Ukrainian souvenirs, food, Paskas from Ukraine, which we bring for the diaspora every year. This year we raised funds for the project after an Easter Fair," – said the philanthropist.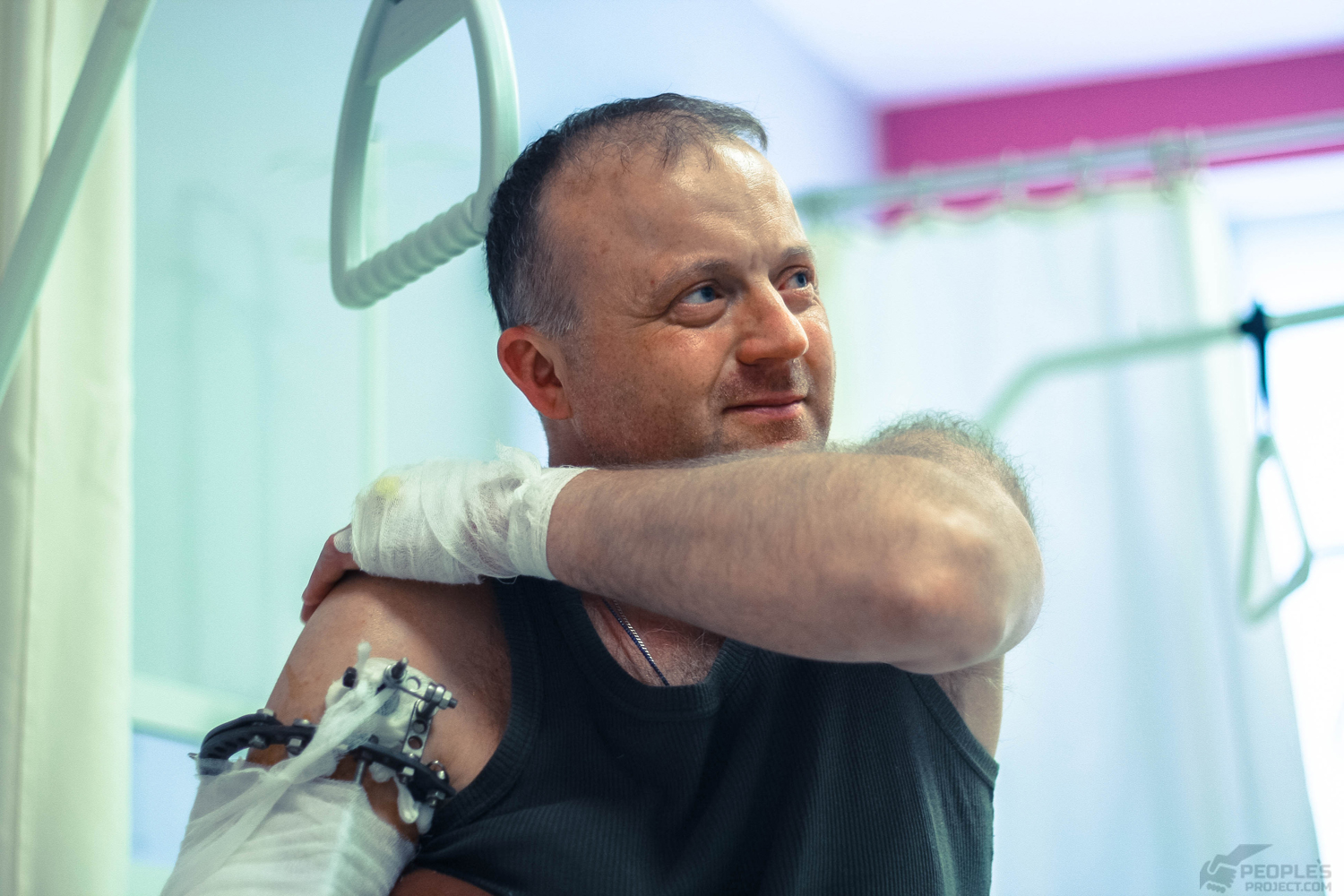 The full amount for the treatment of Vasyl is not collected yet
Thanks to this amount we will be able to cover one more part of the treatment of Ukrainian defenders in terms of The Bioengineering Rehabilitation for Wounded Project. A few patients are treated right now. Vasyl is preparing for a couple of difficult surgeries, young Igor is still recovering after a serious surgery (more about him we will tell soon) and Olexandr, who is getting better now. Joint the project, because only together we can turn seriously wounded Ukrainian defenders back to normal life.