Today 46 enemy attacks were counted at the front line in eastern Ukraine, despite the Minsk agreements and the regime of silence.
According to the message  from ATO headquarters press center, explosions were noticed across the whole front line. In Luhansk positions of Ukrainian troops and peaceful civil villages were shelled with mortars, grenades and antitank complexes rockets. Also, several missiles of Grad were shelled by terrorists in a direction of Ukrainian land. Enemy sniper hunted for Ukrainian defenders at the outskirts of Troitske village.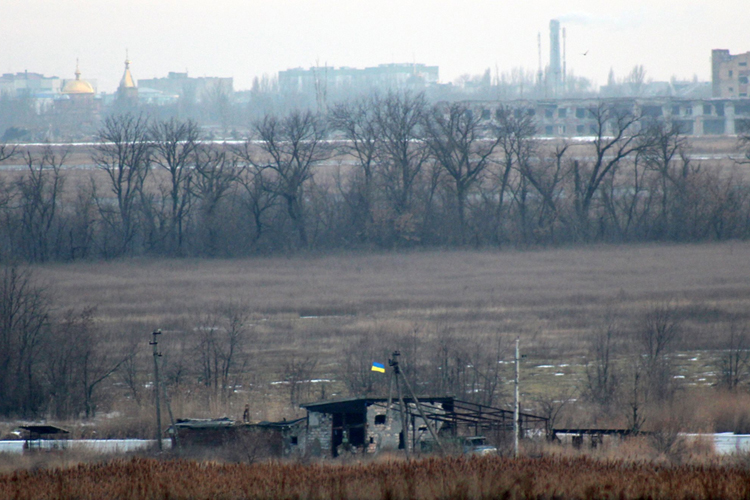 72 Separate Mechanized Brigade guard Donetsk region from the enemy, which is just a little more than 100 meters away
Donetsk region was also shelled with machine guns, grenade launchers, and even EFV. Journalist Taras Korniyuk reported that at Mar'yinka terrorists hit a civil house with a grenade. Fire crews tried to get to there several times, but due to intense shelling were able to get to the fire epicenter only in the morning. Of course, it is impossible to live in this house without a proper maintenance now. So, the whole family is now homeless. This is a clear evidence of the so called "Russian peace".
A hole in the wall, ashes instead of a home and a piece of metal are a visual "hello" from the invaders
ATO spokesman in Donetsk Oleksandr Motuzyanyk added, that enemy is trying to strengthen a new positions. Near villages of Luhanske and Novoluhanske terrorists equip fortified trenches, mine the surrounding area and send saboteurs to Ukrainian troops. According to messages of press officers 5 Ukrainian defenders received wounds, and fortunately there are no dead victims.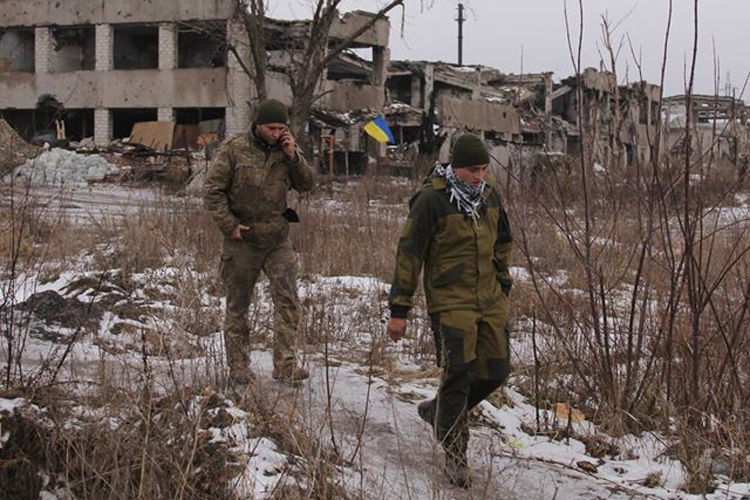 Familiar landscapes of military Donetsk. Photo from Facebook of 72nd Guards Separate Mechanized Brigade
The marines, who keep defense near Mariupol were also attacked with guns, mortars, rocket launchers and IFVs. Terrorists fired at a whole sector of the front line, which is currently under protection of the Marines.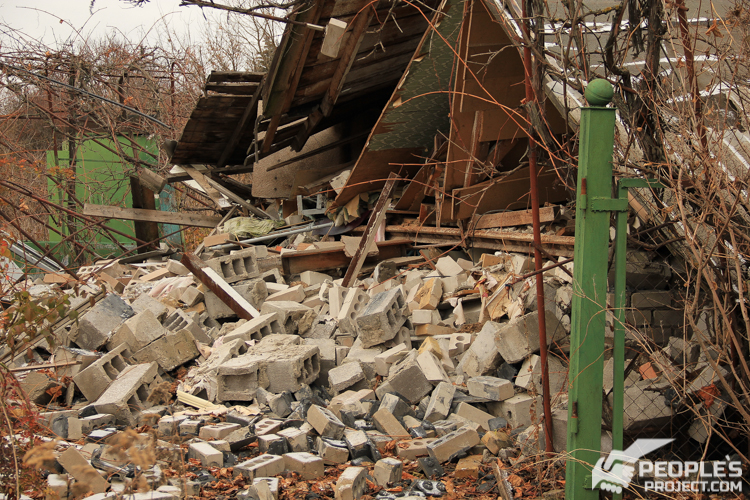 The ex-resorts turned into ruins
The whole world clearly understands who is behind all attacks at Ukrainian ATO zone. Unfortunately, a lot of power needed to get rid of the enemy at once. And we will collect it by strengthening Ukrainian army and getting ready to a decisive battle. Everyone can help. In terms of charity projects we collect people's donations to buy necessary equipment for Ukrainian units at the front line. With help of The Mariupol Defenders Project we equip Ukrainian Marines, who suffer from nightly attacks and defend one of the hottest strategic spots of the front line. With help of donations we can equip Ukrainian army with a necessary technology. Join the project to participate in victory.