Enemy shelled Sartana village located at the suburbs of Mariupol. This is a front line village, which is a part of the city, and it is a home for ethnic Greeks mostly. There are no any treat to the enemy there. But enemy's logic is to intimidate civilians and demonstrate the strength. Occupying troops shelled locals with a heavy artillery twice a day on February 3rd. Shells exploded just in the middle of the yards and in between the houses. In total 56 households have been damaged. Finally we have the details of the enemy's crimes.
Initially, close to 5 AM terrorists shelled the city from Grad. As a result grain cleaning tank caught fire. Also 11 houses got damaged.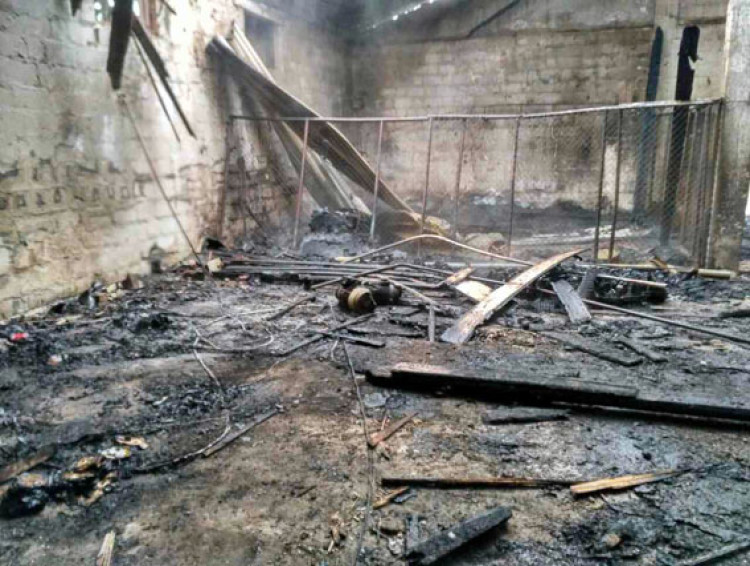 Grad missiles destroyed some buildings in the suburbs of Mariupol utterly
There are holes made by explosions even at the local cemetery. Several graves and monuments been devastated with shells. Local citizens come to the cemetery to check if the graves of their relatives suffered.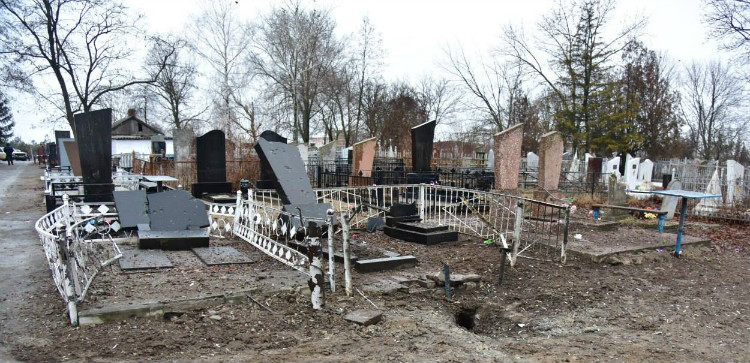 Enemy gives no rest even to the dead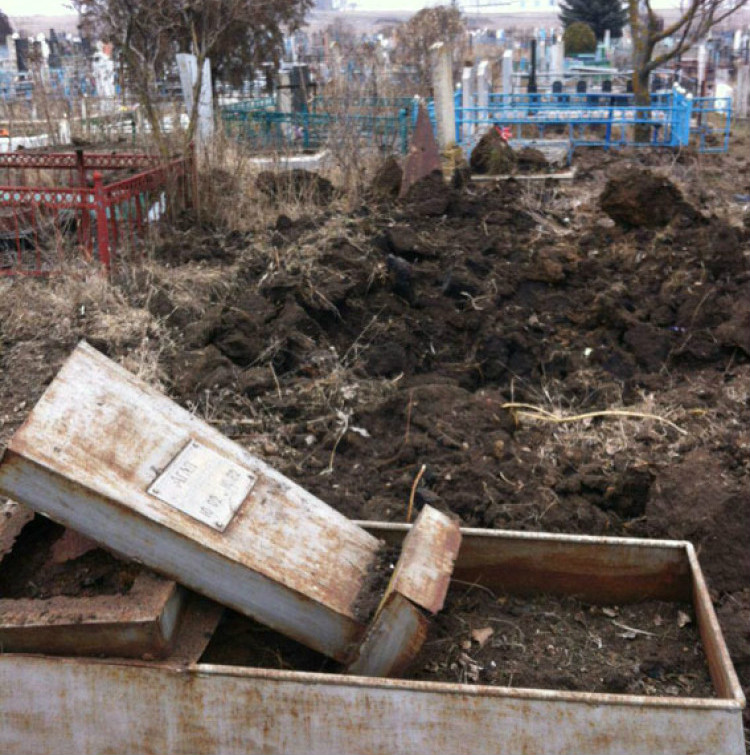 Nothing is saint for the enemy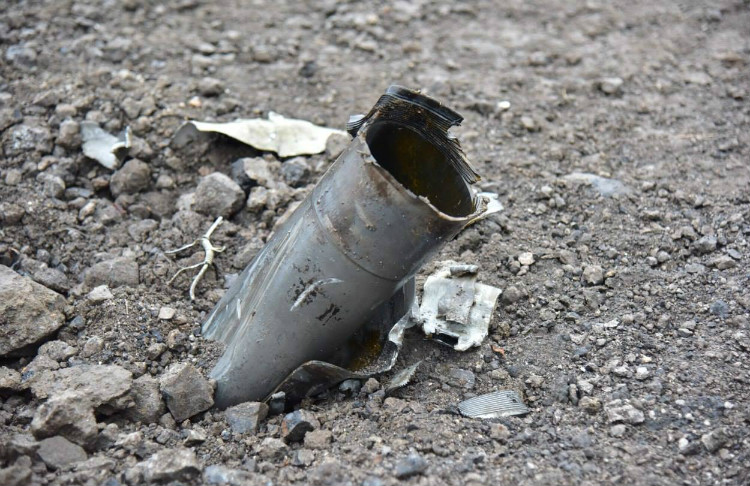 Its a miracle, that a missle hit the ground, but not the people
On behalf of the russian-speaking citizens of Mariupol a volunteer from Mariupol Yaroslav Matiyshyn have a message to the russian enemy. (Quote: "Near Mariupol, between Sartana-Pavlopol two volleys of Grad missiles arrived. Thank you on behalf of russian-speaking citizens, b@tch@s. May you all die. Cr@ppy russcists.")

But this horrible ruination was not enough for enemy. They continued the shelling the same day at 11 PM.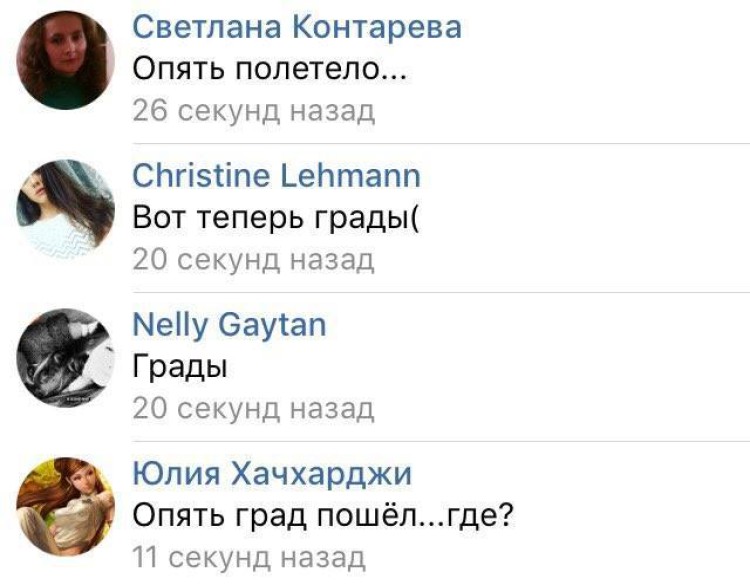 Grad again. Citizens instantly reacted at the social network
Video of the evening shelling of Sartana been recently published by Vadym Nalyvaiyskiy. Along with his colleagues Vadym protect Mariupol at the front line from an enemy invasion, so he witnessed the enemy using prohibited weapon again. On the video can be seen bright flashes above the residential areas, and heard loud shells' explosions. This is the enemy's way to wish a "good night" to peaceful citizens.
Citizens saw the glow and prayed for missiles to avoid their homes.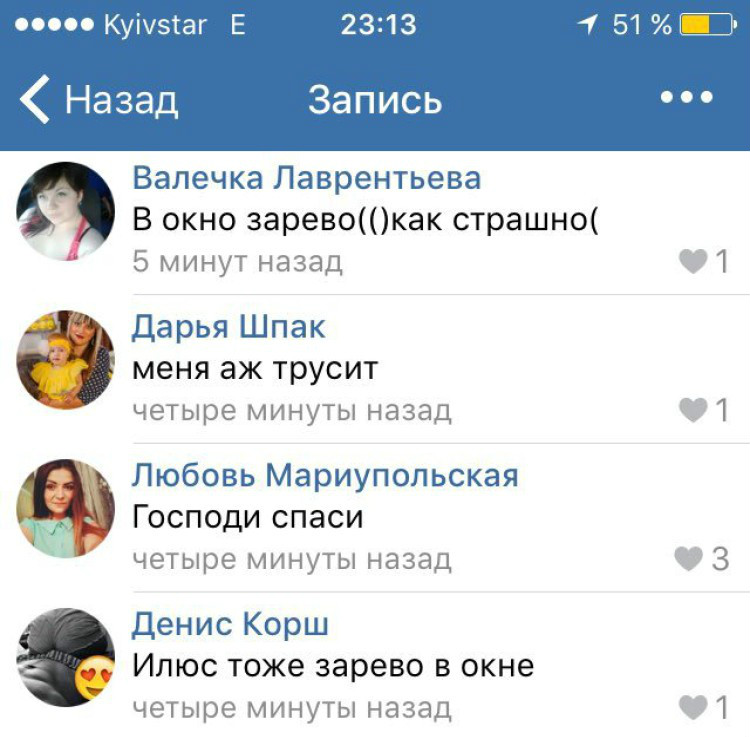 The OSCE noted, that Sartana was shelled with a use of MLRS (BM-21) "Grad" from the eastern territory, controlled by russian occupational troops.
It is our job to never let the enemy shell the Ukrainian land of peaceful Mariupol and over the heads of its citizens. To do this we need to sweep the enemy out of Ukrainian land forever. In terms of The Mariupol Defenders Project we fulfill the prior needs of the marine battalion, which defends the border of the city. Your donations can help to drastically change the situation at the front line. Join the project to save life.
Just recently The People's Project published an intercepted phone conversation between the terrorists.