The preliminary results in the treatment of one of the most difficult patients in the project – "Donbass" fighter Sviatoslav-Andriy (Sviatoslav) are in. Some one-and-a-half months after primary surgery on his femur and shoulder, active renewal processes are observed in the bone. The soldier is gradually redeveloping his shoulder joint. He can already make a greater range of motion with his arm than before the operation.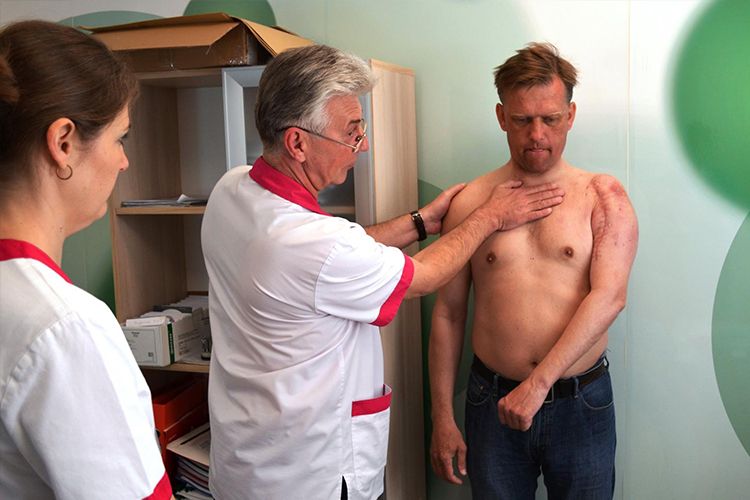 A doctor has assigned Sviatoslav with a series of physiotherapy exercises for his arm and his follow-up X-ray is scheduled for early June. We hope Sviatoslav keeps momentum and continues on his path to recovery. Surgery on the muscles, tendons, and a long rehabilitation process still lies ahead of him, but we believe that everything will be well with Sviatoslav.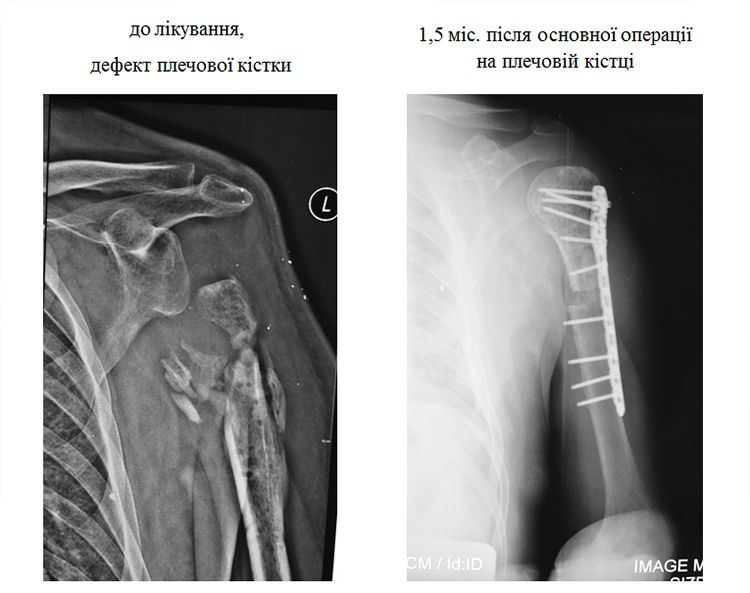 We are especially proud of Sviatoslav's success, because his injuries represented some of the most challenging in the project thus far. His injury required making a unique 3-D matrix that replicates the shape of the head of the shoulder joint, a large number of cells and a number of surgeries to restore bone, cartilage and muscle.
The soldier was enrolled in the project in spring 2015 with an 8-centimeter defect of the proximal shoulder. Some of the bones that form the shoulder joint were completely destroyed – in such situations, conventional medicine uses only endoprosthesis – an artificial replacement of the shoulder joint, which brings with it significant limitations on arm movement.
During treatment in the Bioengineering Rehabilitation for Wounded project, the underwent sampling of cellular material – red bone marrow from the ilium, a periosteum fragment of the fibula, and several preparatory operations on his shoulder. On March 11, Sviatoslav had surgery for the replacement of the defect humerus with a block of osteoplastic material with autologous stem cells.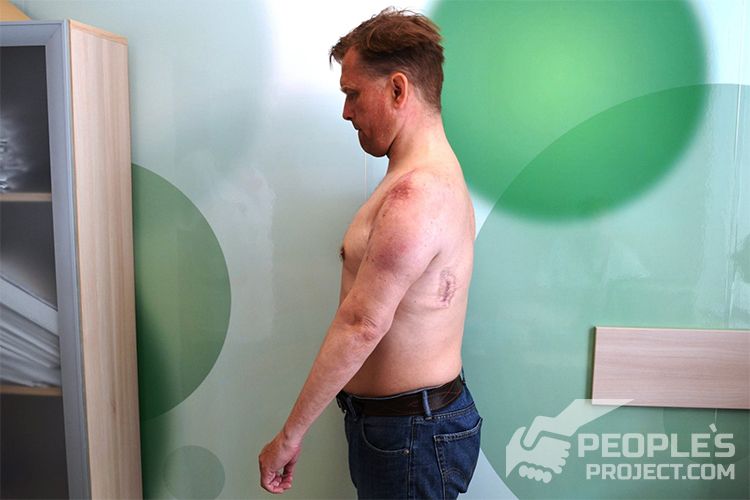 The ilaya Medical Center doctors do the seemingly impossible, Sviatoslav is proof. With their skills and unique technology, the clinic can help many more of Ukraine's wounded soldiers. Now the project continues to raise funds for new fighters to be enrolled. We together can help them get this unique assistance and give them hope for recovery.