There has been an unforeseen and dramatic twist in the "Bioengineering rehabilitation for wounded" project.
Dmytro's surgery and rehabilitation at Ilaya Medical Clinic is no longer possible. We expected Dmytro would be sent to Ilaya directly from the Military hospital. However, his doctors transferred the fighter to the Shalimov Clinic. In turn, the doctors at Shalimov Clinic refuse to let Dmytro go to Ilaya without explanation.
We've already raised a part of the amount needed for the fighter's regeneration treatment. This money will be transferred for the treatment of other project wards. Firstly to Yuriy, since he's been waiting for the rehabilitation longer. At the same time we continue raising money for Serhiy and Viktor.

---
The case record and what has the money been raised for
Wounded: Dmutro, 21. Suffered at the Ilovaysk battle.
Injury: injuries of the calcaneus, a high risk of disablement.
Necessary treatment: reconstructive surgical treatment – the restoration of the integrity and carrying capacity of the right calcaneus after combat wounds.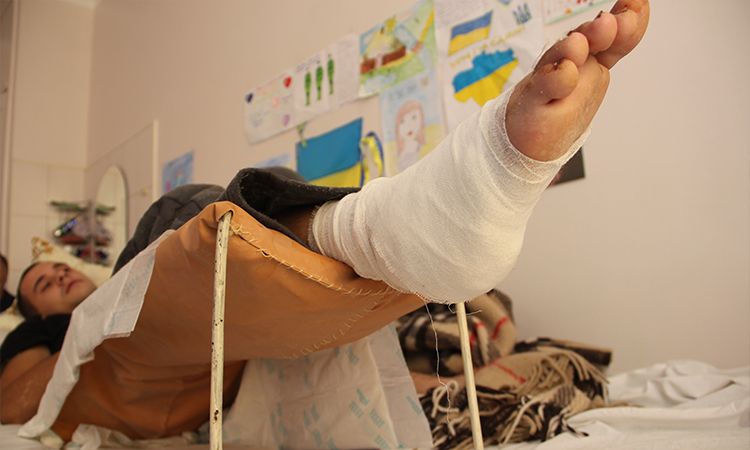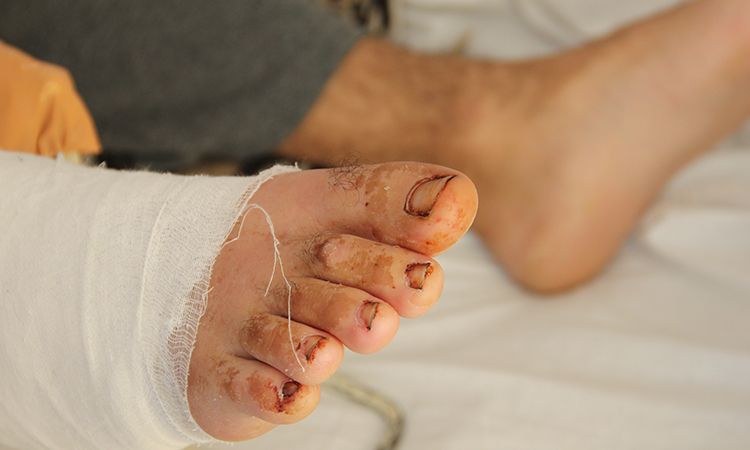 Dmytro's story:
Dmytro was wounded during the shelling in the infamous encirclement of ATO fighters at Ilovaysk. He did not get the necessary first aid and spent the night on the battlefield with his counterparts.
Come morning the wounded soldiers were evacuated from the battlefield. After a while, a passenger bus delivered the soldiers to the nearest hospital. Soon Dmytro was transferred to Kyiv, since his trauma was too complicated: he had lost a part of the calcaneus bone.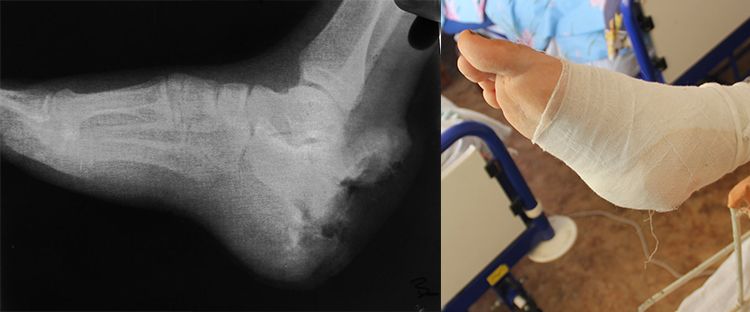 Now Dmytro lives with a high risk of the disablement. He cannot stand on his right foot. There is also a possibility of amputation. However, the technology of Ilaya Medical Center makes bone regeneration possible. Thus, the limb will be saved and Dmytro will be able to walk again.
Dmytro is keen on sport. The war has taken him away of his native village of Krechiv right after he came back from the army.
At home, his mother, father and brother await him.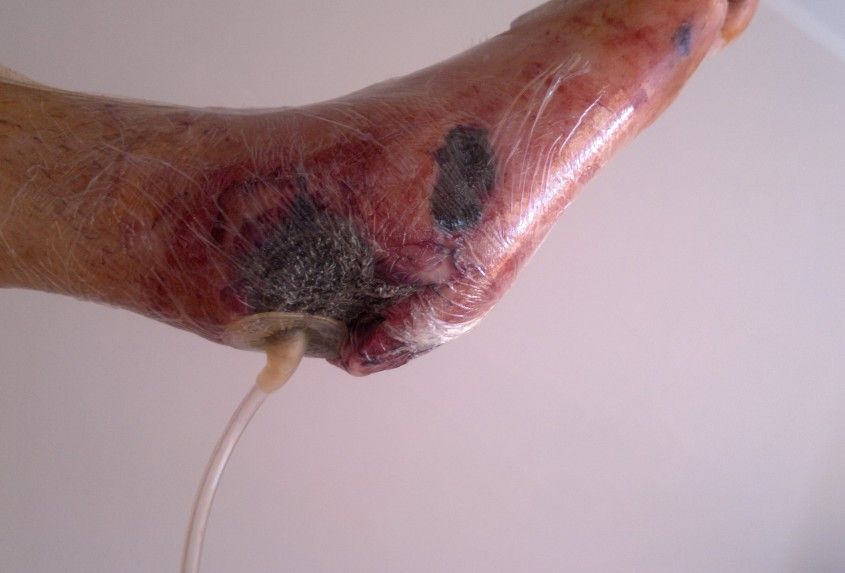 ---
Cost of treatment within the project:
Diagnosis and examination — 3,500 UAH
Biopsy specimens, cellular material manufacturing — 90,500 UAH
Calcaneus wounds treatment — 20,000 UAH
The recovery of soft tissue defects — 27,000 UAH
Medication and aftercare support — 15,000 UAH
Special cost for the complex treatment from the medical center: 156,000 UAH