One of the first members of The Bioengineering Rehabilitation for Wounded Project Andriy passed a control examination a year after a completion of treatment. Whole medical course and examination were performed by orthopedic traumatologist doctor Volodymyr Oksymets. After examination doctor noted with satisfaction that no one expected such a fast pace of recovery.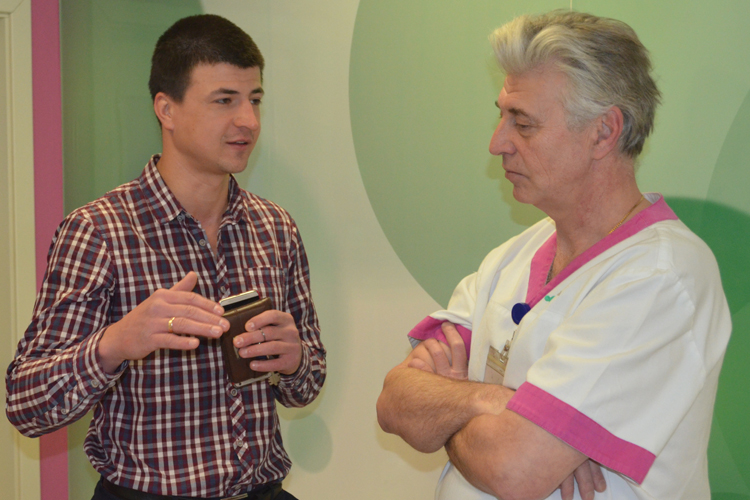 Andrew says he completely returned back to normal life. After using cellular technology he had 8 centimeters of crushed tibia restored.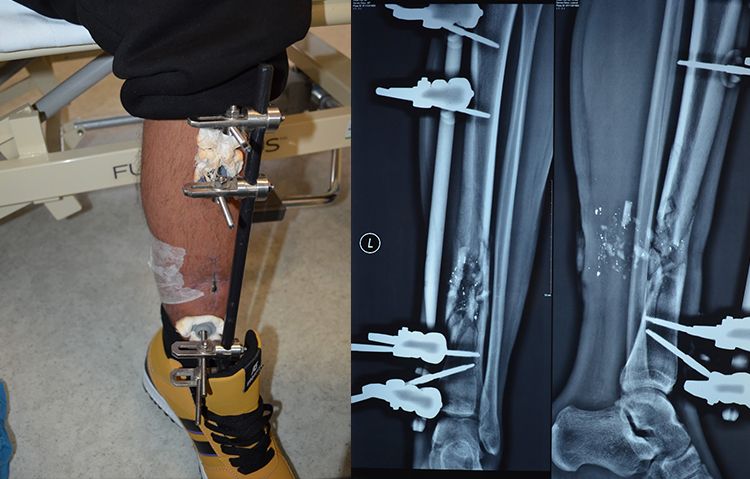 This is how bone looked before treatment
Andriy received an injury in Autumn of 2014 near Slovyanoserbsk, when enemy shelled positions of Ukrainian defenders from Grad. Andrew joined the project at the end of 2014 in quite severe state. No one was able to predict whether he will be able to get back on his own feet, or no. Andriy had remains of the bone cleaned, brought in a correct position and fixated with Ilizarov apparatus. In a place of defect 8-centimeters-long bone matrix made from the patient's own tissue was implanted. This matrix was filled with cellular material made from Andrew's own biological material. In a short time, materials covered matrix and turned into a new bone of monolithic strength.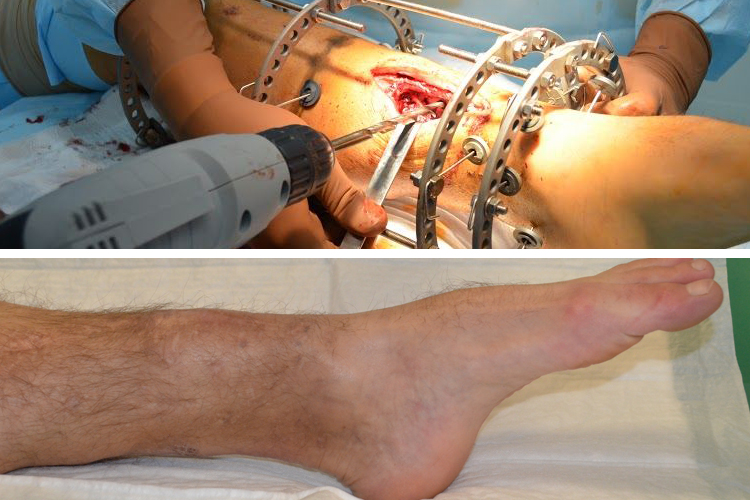 A hole in the leg, 8 centimeters of bone shortage and threat of amputation are gone now. Results of the treatment are obvious
Shortly after Andriy had 2 corrective surgeries and was sent home for a recovery, which is successfully accomplished now. Andriy decided to surprise us 6 months after treatment. He visited the capital of Ukraine and participated in the charity Chestnut Run.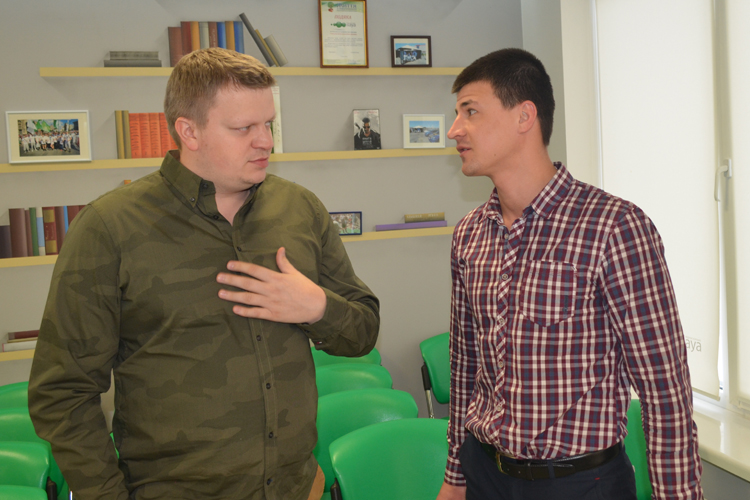 Co-founder of The Bioengineering Rehabilitation for Wounded Project Oleksiy Shershnev talk about the changes of Andriy's life
Treatment of Andriy was covered at the expense of people's donations, collected by volunteers of The People's Project. This incident cost 290,000 UAH. Unfortunately, seriously wounded defenders of Ukraine can be treated only with support of donators. As long as the government of Ukraine does not finance treatment of wounded soldiers, they can rely only on a generosity of concerned people. Join the project to save life.