We were eagerly awaiting until he recovered a bit, wanted to record interviews, planned to make some beautiful shots. And he just took off. One of the hardest ever to treat patients in the Biotech project, Oleh, left the clinic one day after a major surgical intervention. No, he wasn't escaping from doctors – in general, he had long recovered and wanted to return to active social life, so now he has gone to solve some important business.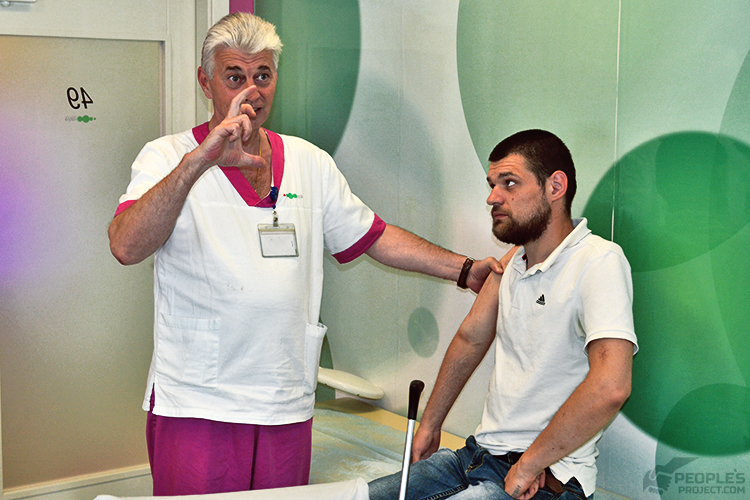 This fragment of the shoulder bone was restored by Oleg at Biotech
In fact, we are sincerely glad that Oleh is now in a position to do so. For some time doctors doubted whether he would even live. And even after Oleh was saved from death, traditional medicine did not have methods to repair his severely injured arm and leg. The project Bioengineering Rehabilitation for Wounded placed him in the golden hands of the project's doctors and, of course, your support. However, we will not repeat everything again: you can read the touching and dramatic story of Oleh's salvation by reading the link.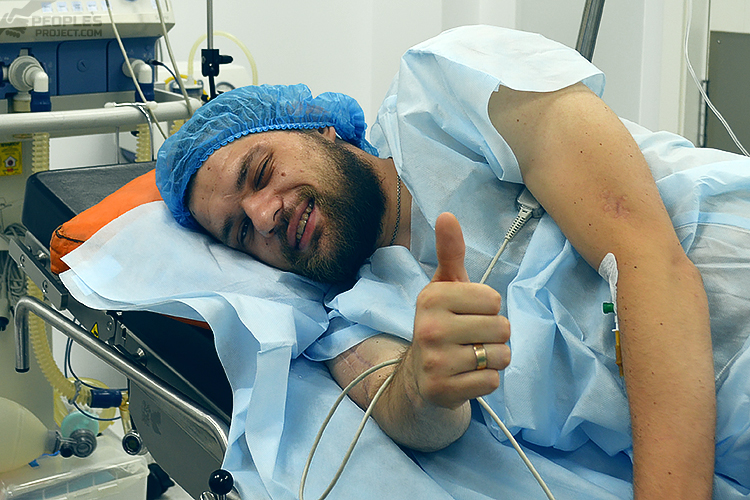 During his final operation Oleh had the last orthopedic plate removed – it was holding the remains of his thigh until cellular materials fused together. From now on Oleh will live life free of physicians except for physical rehab and visits to the clinic for check-ups. Saving Oleh was something we managed exclusively through your donations, for the entire course of treatment we raised more than half-a-million UAH.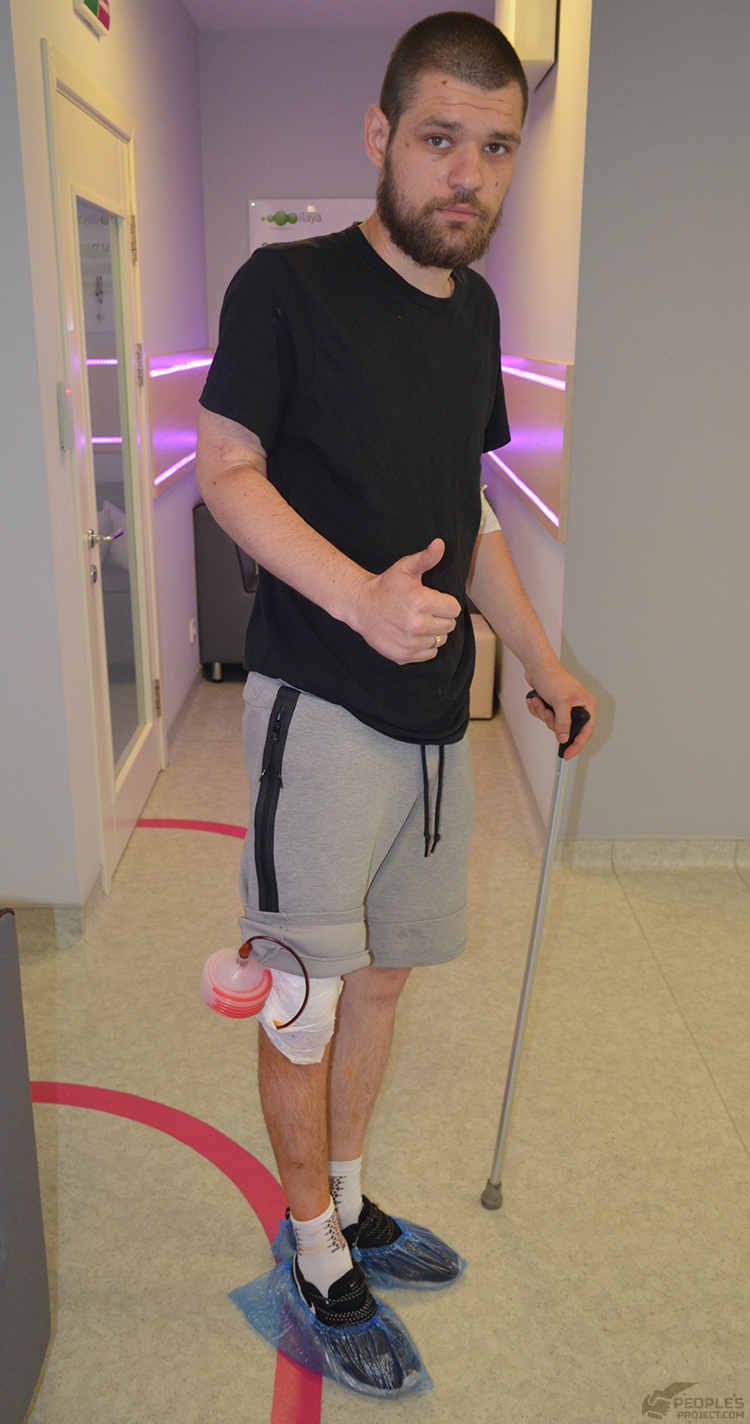 So, from this to this: Oleh came to the project in a wheelchair, he left on his own two feet
Unfortunately, with the healing of Oleh the project Bioengineering Rehabilitation for Wounded does not come to an end, we still have dozens of seriously wounded fighters, for whom state-of-the-art medicine is needed, and with cellular technology they can be helped. Of course, since the state does not participate in the treatment of these fighters, we can only assist them with your help. That is why we turn to you with the simple request: join the project. Your charitable contributions of any size, without any exaggeration, will help bring these wounded guys back to living a normal life.