News from the medical center. Ihor, 19, a volunteer with the Organization of Ukrainian Nationalists (OUN) Battalion is preparing for discharge after his primary stage of treatment. A week ago, March 16, he had 3D-gel chips of osteoplastic material and autologous stem cells inserted at the site of his aseptic necrosis of the talus.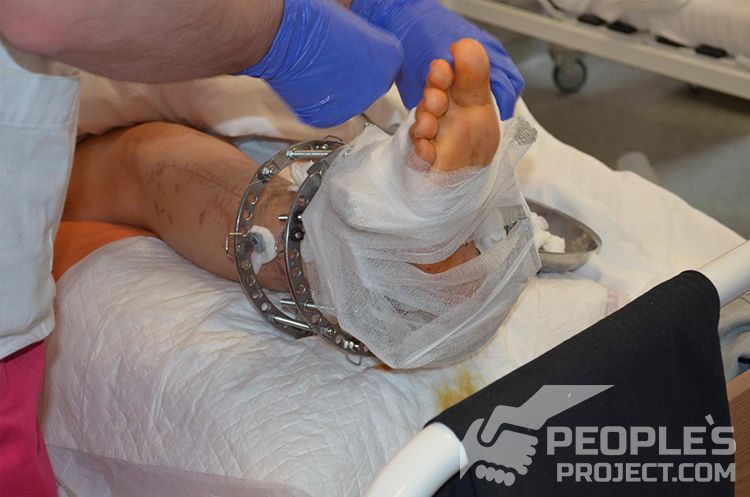 Immediately after his surgery, Ihor spoke about how he was feeling (in Ukrainian).

To rest and recuperate after his operation Ihor will return home, before coming back to the clinic for his first control X-ray.
Now the hero is in a positive mood. Today he will travel to his native city. We wish him a speedy recuperation and hope he is back on his feet soon.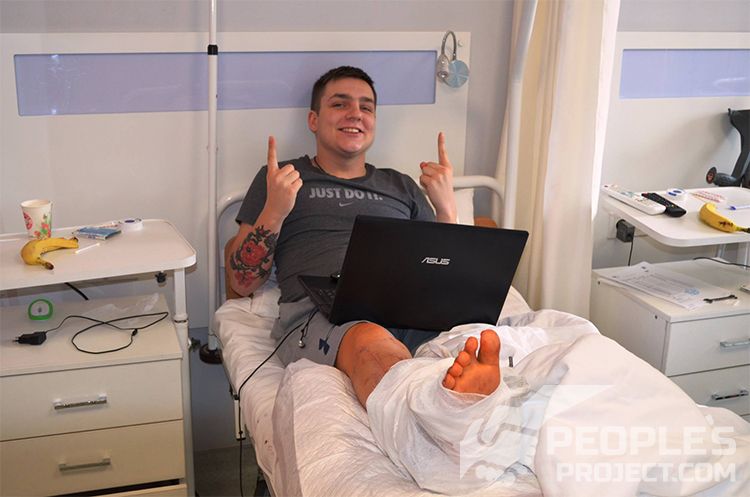 Igor has a closed fragmented fracture of the right tibia at the upper and middle third and distal section, external rotation of the distal fragment affecting the right leg and aseptic necrosis of the talus in his foot. Three months of treatment with traditional methods in public health facilities saw no tibia fusion occur.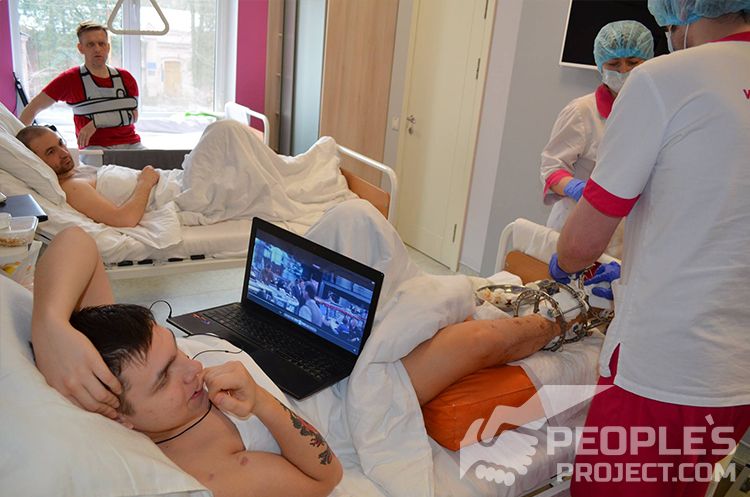 In January 2016, Ihor began treatment for the effects of his leg injury within the Bioengineering Rehabilitation for Wounded project.
The People's Project is grateful to everyone who helped contribute to collecting the necessary funds for Ihor's treatment. Together we can help many more of Ukraine's defenders return to full and healthy lives.