Thanks to your contributions the People's Project has managed to collect the required amount for Ihor Popudin's operation. Once the funds were transferred to the clinic's account, Ihor along with his mother, Valentyna, travelled to Austria to prepare for surgery.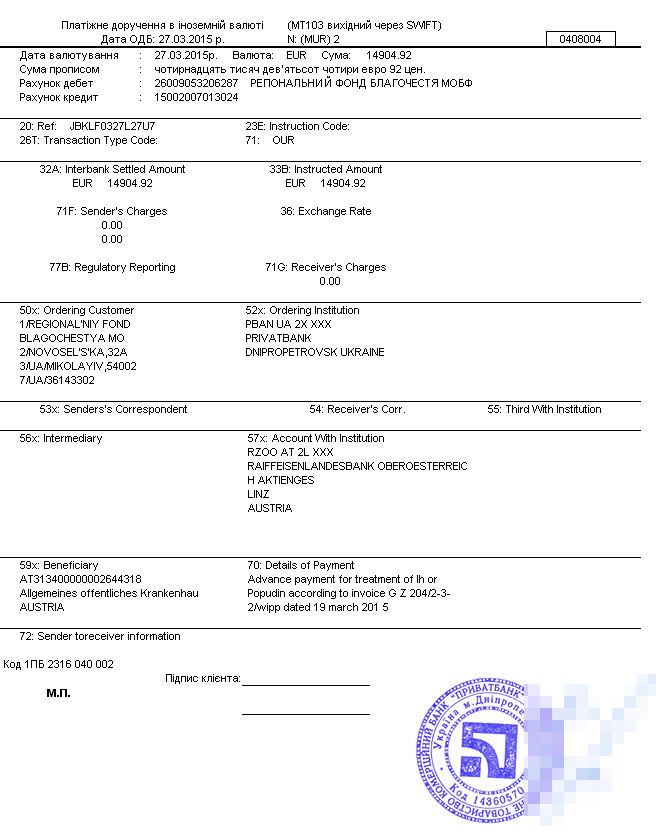 On April 13 in the Austrian city of Linz, doctors and Professor Priklinger examined Ihor's eye condition and talked through details of the surgery and possible consequences in the postoperative period. The next day a marathon four-hour operation took place, not without some difficulties that led to the removal of a large part of the eye, but the Austrian specialists successfully implanted a graft and left two sutures.
The surgery was conducted by Professor Priklinger, another doctor and Professor Kroytser from Munich, who conducted a preliminary examination of Ihor in November, three other doctors also assisted.
According to preliminary checks the operation was successful, but only time will tell whether the cornea is accepted and the sutures will require examination throughout the year.
The doctors insist Ihor be regularly examined in clinics in Linz or Munich, but will only be possible with the availability of funds for accommodation.
Ihor's next examination will be on August 3.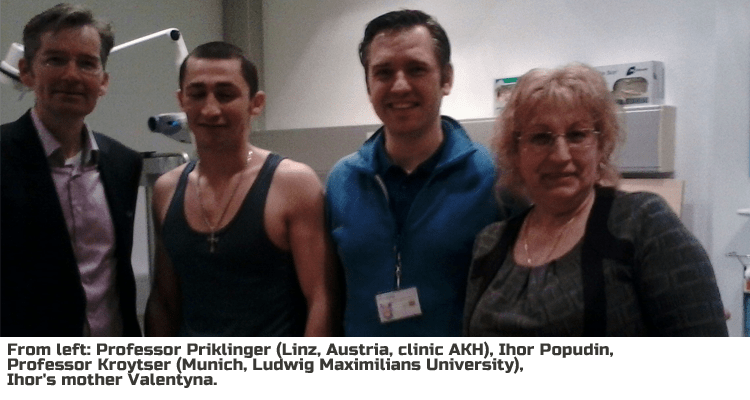 According to Ihor's mother, conditions at the AKH clinic and the treatment of patients is of the highest level. She made special mention of the professionalism of the staff, cleanliness, and the high level of comfort in the wards which house one or two people. There was even a personal phone, TV and radio near each bed.
Ukrainians living in Austria helped Ihor and Valentyna with matters relating to their stay, preparation for surgery and care during the postoperative period.
Ihor and his mother along with The People's Project wholeheartedly thank all who contributed to the project and helped in difficult circumstances.