This is Volodymyr, we told you about a few days ago. The man has been undergoing a complicated course of treatment within the «Bioengineering Rehabilitation for wounded» project for quite a long time. Throughout the treatment doctors restore Volodymyr's heel bone: he had struck a mine, and the explosion crushed his foot. Specially for Volodymyr, the doctors at ilaya clinic have grown up a new bone out of his own cells, and have almost adjusted it to a proper place in the leg. Today we have got some good news that we are happy to share with you.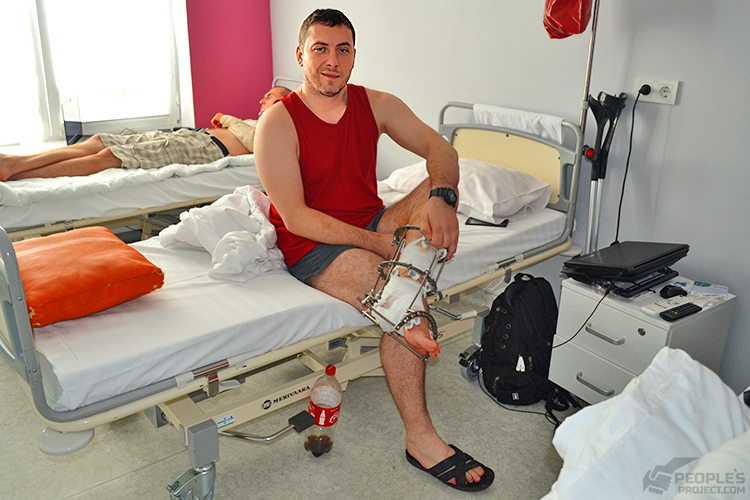 Lately Volodymyr has underwent another surgery, a reconstructive one. During the operation the surgeons sorted the tendons of the foot crooked and agglutinated by traumatic adhesions. Eventually, it will allow Volodymyr to move his leg in full, without pain or swelling. But the main news is that a small Ilizarov apparatus has been installed on Volodymyr's leg to stretch his Achilles tendon to enlarge it in a natural way, without surgical assistance. The process of stretching will take about a month, and Volodymyr will be able to spent this time at home.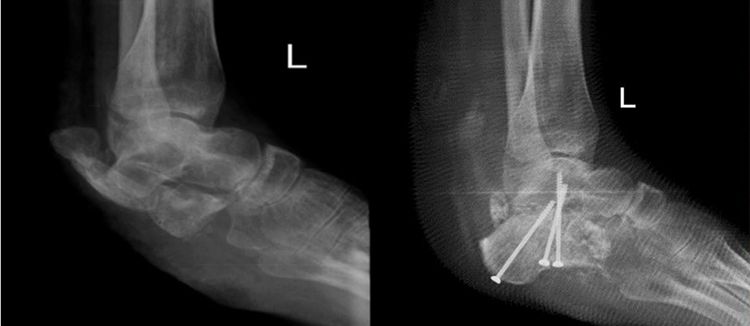 Before and after. This lovely heel bone has been grown up out of just a few cells
After this, the doctors are going to remove the screws fixing the new bone in its place. Certain areas in the foot are to be filled with a medical gel containing a concentrate of specific stem cells. It will help to re-adjust the tendon back to the right place and provide some extra durability for the new bone makeups. Once the stem cells have restored the bone tissues, all metal parts will be removed and the time for rehabilitation and training will come.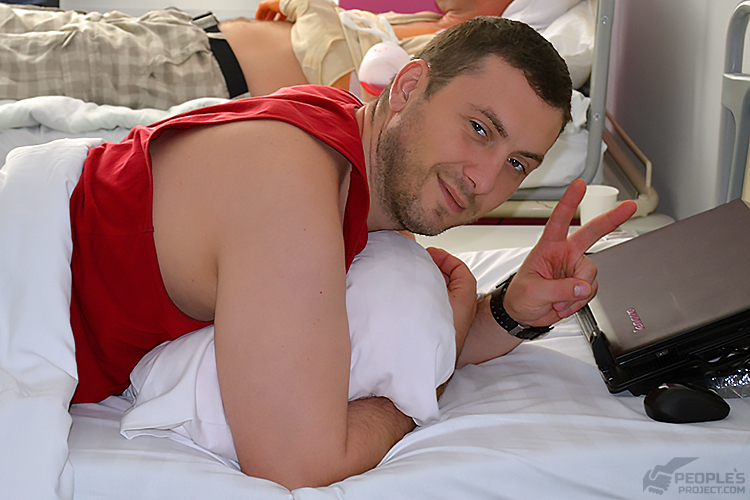 Let us remind you once again that treatment of such complicated injuries is very expensive. All money for recuperation and rehabilitation of wounded soldiers we, the volunteers at People's Project, can raise at the expense of people's donations only. So your assistance within the «Bioengineering Rehabilitation for Wounded» project allows us proceeding in our job, bringing the wounded fighters who almost abandoned hope, back to normal life. Join us!