We have already said much about combat divers. And you have seen how cool they look. It's time to show what military submariners would look if not for your help! According to military diver Konstantin Myrohorodskiy, initiator and head of the infrastructure project School of Military Divers. Stage ІІ, until recently the equipment of Ukrainian divers looked like "trash and steampunk".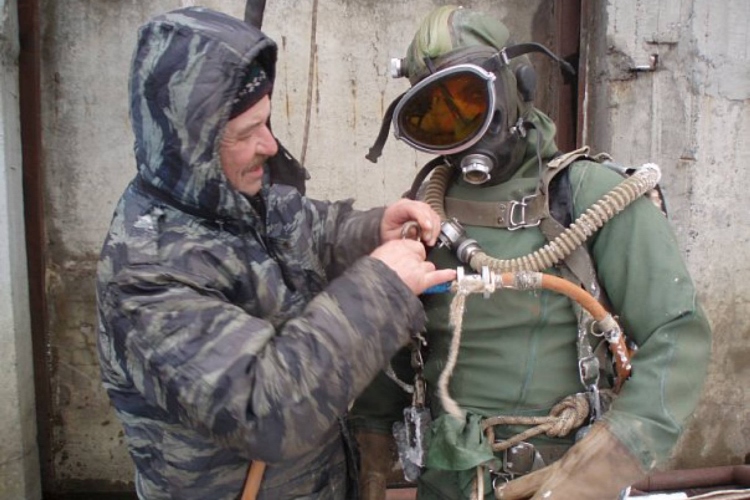 What can we say about the functionality and safety. With what equipment the divers worked in Ukrainian army a few years ago – we will leave that to Konstantin himself.
---
Along with a huge defensive potential Ukraine inherited all from the Soviet Union for military equipment and divers. Warehouses are still littered with what was advanced equipment at the time. All this was relatively high reliability, and generally met requirements then. But it would be naive to believe that the equipment after 27 years remains fully intact and has retained its relevance. So something had to be done to deal with military divers in the Ukrainian army?
Any set of diving equipment includes indispensable components: breathing apparatus for breathing under water, wetsuits to protect and preserve body heat of the diver, fins, diving knife, underwater compass, depth gauge and more.
Let's start with wetsuits. There are two types: the so-called wet and dry. Dry wetsuits fully protect the diver's body from the environment and allows not freeze under the water for a long time. That should protect, but does it really? UGC (Universal wetsuits) from the Soviet era provides a very peculiar "input" through the so-called appendix – apron which twisted a rubber tourniquet. This equipment has been used divers of the Wehrmacht during world wars!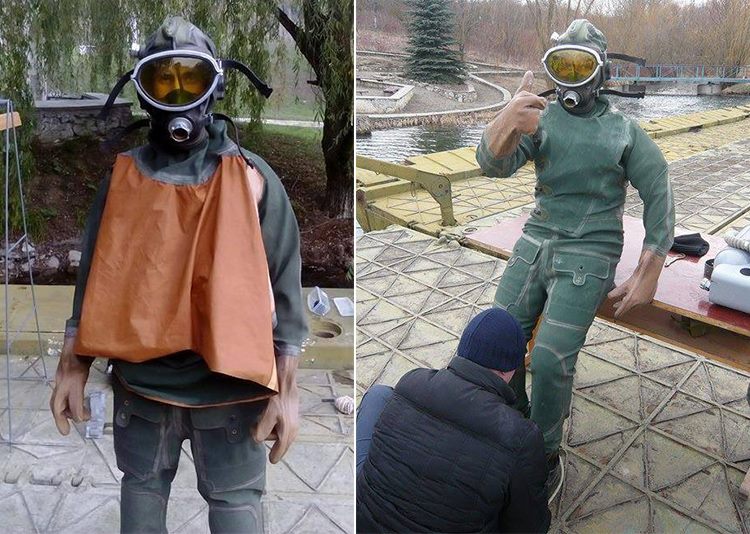 Here's the apron and the hole through which the diver must get inside the wetsuit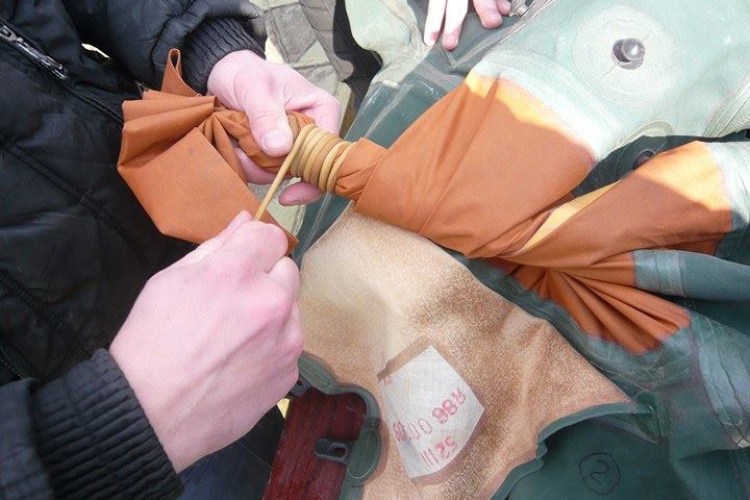 So tie up "input" to the wetsuit wiring – to make it airtight
The UGC has a lot of shortcomings. And most importantly – is iits affixed helmet, which connects breathing apparatus. All modern wetsuits have the ability to instantly remove the "head" and release the person. If the diver suddenly felt ill, and needed to be rescued from the water, then the release of the respiratory system is the first thing to do! A UGC makes it very problematic, and means in such situations there is a need to cut the equipment with a knife!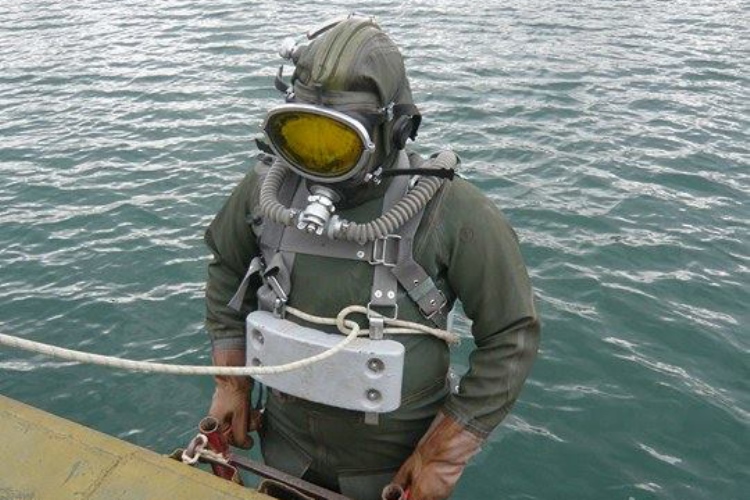 The UGC also has a drawback when water gets into the respiratory system because the wetsuit is at once filled with water! Given that emergency breathing system is not available, an emergency ascent to the surface is also required, so escape in this situation is very difficult for divers.
At the same time, any amateur diver in gear can easily switch to the reserve, and quietly float to the surface. But rubber and adhesives have the ability to age, and prevent this. Sometimes, the "new" paper wetsuits in fact are almost infallible. To help combat these issues Ukrainian divers need modern equipment, and this can safe lives, you can help now!
Actually, breathing apparatus in the Ukrainian armed forces is still the scuba AVM-3, which was developed over 50 years ago! Structurally, this "grandfather" not much different from the world's first aqualung of the Cousteau-Hanyana model developed back in 1943! The severity for breath, a small supply of air, no duplicate emergency breathing system – are only its main drawbacks. Yes, it's simple, but a physically obsolete machine that has long been not used anywhere besides Ukraine.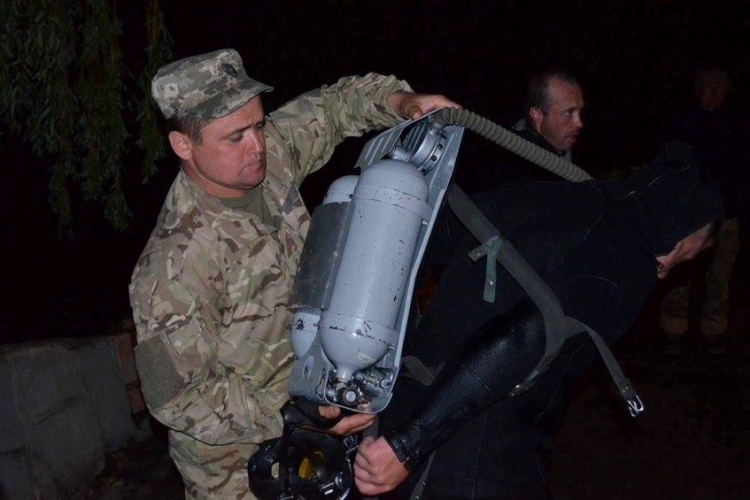 I would like to say a few words about the legendary ventilated equipment the ATC-50. That's really "like an old man!" This equipment was developed in the early 19th century in England and has survived unchanged to this day. Actually, it is not legendary for ensuring ease of use. There is a heavy copper helmet, lead loads, diving galoshes with metal toes – all of which weigh up to 100 kilos! In addition, it requires a large amount of air, so definitely needs an air pump, and the number of divers to ensure its use increases to five. Use of this archaic technology in modern combat tasks is almost impossible.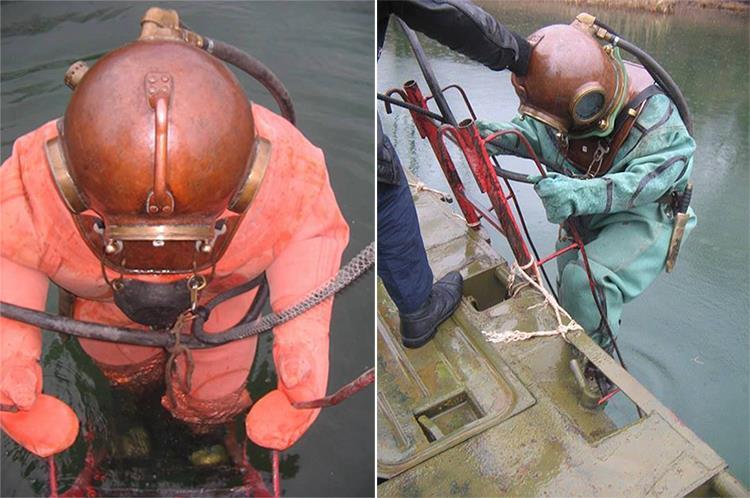 Generally all Soviet equipment by modern standards of safety can be classified as "extreme". The ability to escape in an emergency for a diver, the developers took into account last. In the first place were combat tasks, and then – human life! And the ergonomics for use are not up to par. Sometimes uncomfortable masks and shutter obscure the face and it leaves red stripes that do not disappear from the face for several hours.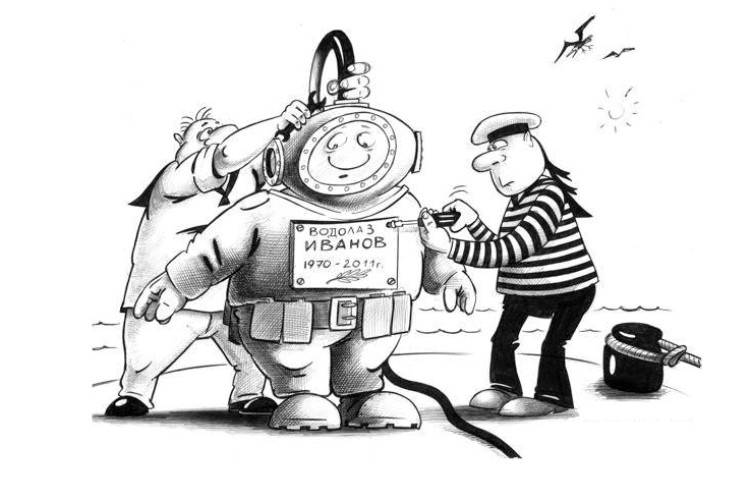 Black humor can be found in the best of places
So why is it volunteers can help in this highly specialized field? And why such serious issues are not currently dealt with by the state?
The defense budget of Ukraine is significantly lower than the real needs – it's a fact. For this reason we still use, for example, the BTR-70 and BMP-1. There is not enough money to complete upgrading troops. And in the near future the situation is unlikely to change.
Diving equipment, including some specialized military, is expensive. And volunteers have stepped in to close this issue very quickly. To understand the quality of equipment and operation of military life to help the US Navy documents, including annual list of "Authorized NAVY use", which describes all diving equipment made by any manufacturer in the world is allowed for use by the US Navy. And, of course, takes into account the real needs of the military!
In particular, during 2016 as part of School of Military Divers for a special unit of Mariupol maritime security detachment were purchased wetsuits, masks, fins, diving knives and other equipment that allowed "to upgrade the ranks" simultaneously of six submarine fighters! A volunteer gave Sergei Prytula Center for Armed Forces Demining operations six sets of advanced professional equipment. It is possible to perform the task of demining faster, safer and more professionally, and most importantly – the opportunity to continue to educate people on the basis of modern material!
---
Given the realities of all training divers today we can only pay volunteer expense. Several hryvnia of your donations to the project School of Military Divers – will be a very useful contribution. There only remains a small amount – so get involved and participate in the project, to meet the needs of our defenders!