Let's be honest, some time ago no doctors gave his leg a chance. Some frowned or just shook their heads, and immediately turned their backs at his bed without saying a word. Other expressed the idea that if they cut off one leg, foreign doctors who were visiting the clinic those days, would have cut another one. Prosthetics, wheelchair or crutches were the next step. To certain extent, this was true as life in a wheelchair is  anyway possible despite the restriction it implies. Naturally, it means major limitations, a few years of rehabilitation, followed by adjusting and re-adjusting of the prostheses. Still it is a real chance to walk on one's own two legs, even if these are artificial.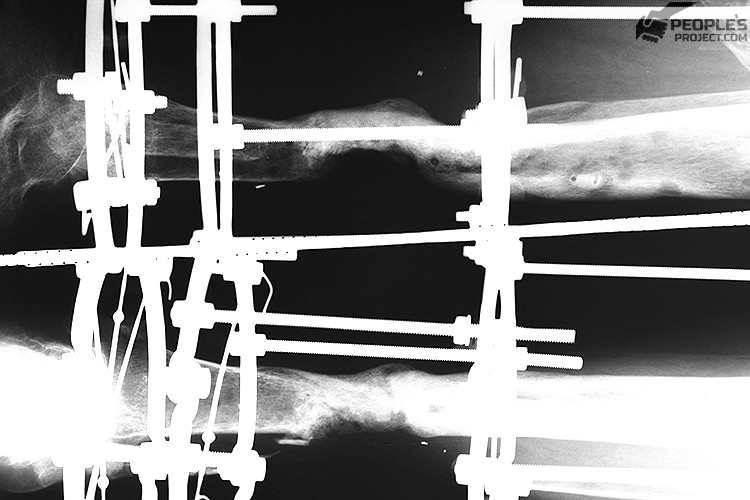 But the fighter wasn't going to give up. With his teeth clenched, he got to the operation table. Doctors of the Biotech cut his leg for a few times in a row. They cut it, then sawed and cleared the wound, then tried to get it fused up. It refused to heal. Then, after a while, it healed up. Then broke again. To our shame, we celebrated a final victory each time. Still, the bone got broken time after time.  And the road to success went through the hospital corridors, along those several meters he managed to walk on his own two legs when stood up out of his wheelchair. Just a few steps, maybe a bit hesitant and painful, still victorious.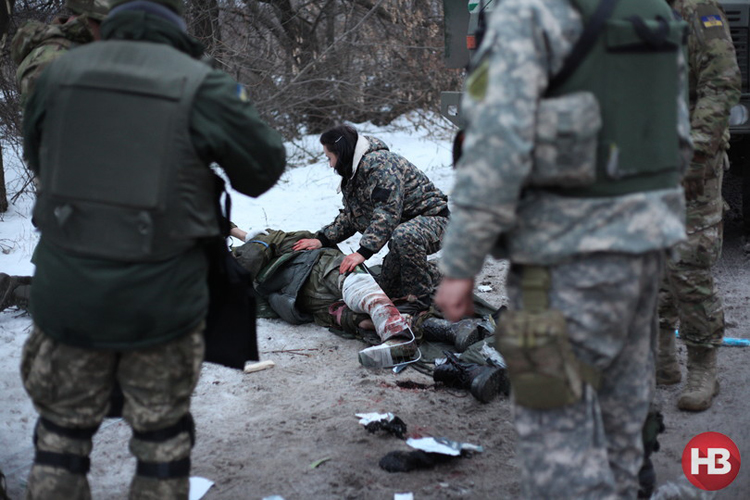 Vitaliy's both legs got injured by a close mine explosion. Then, in 2015, fighters of the 95th Mechanized Brigade tried to unblock the Cyborgs closely encircled by Russians in Donetsk airport buildings. Under heavy artillery shelling, the fighters tried to advance to their comrades when a mine went off right under Vitaliy's feet. His legs got severely cut in that accident.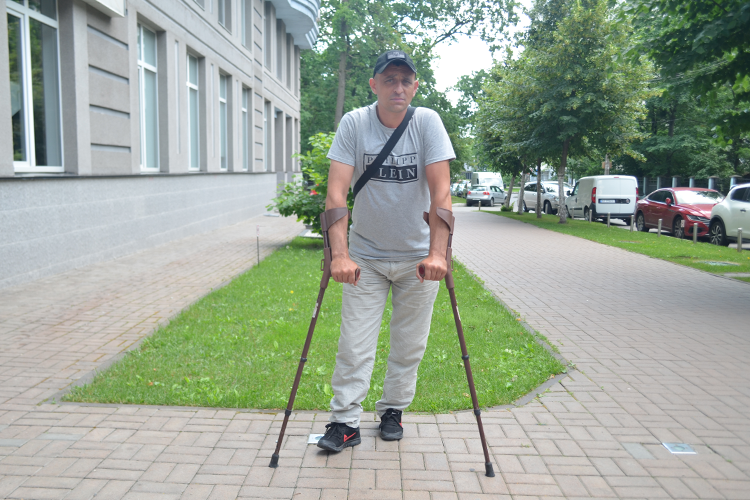 Months of hopelessness followed, when doctors gave no chances to his recovery. Nevertheless, today is the day when Vitaliy came over to the clinic on his own two legs. He still wears gypsum plaster and walks on crutches, but moves around the city on his own two legs. The examination testified that the left limb almost healed and the fracture fused up at last. There are certain problems in in the right one where the bone tissue in the area of fracture still remains weak, but the process of fusion continues. In view of the several years long treatment that exhausted the guy's body, and numerous troubles he faced, this is is quite an achievement.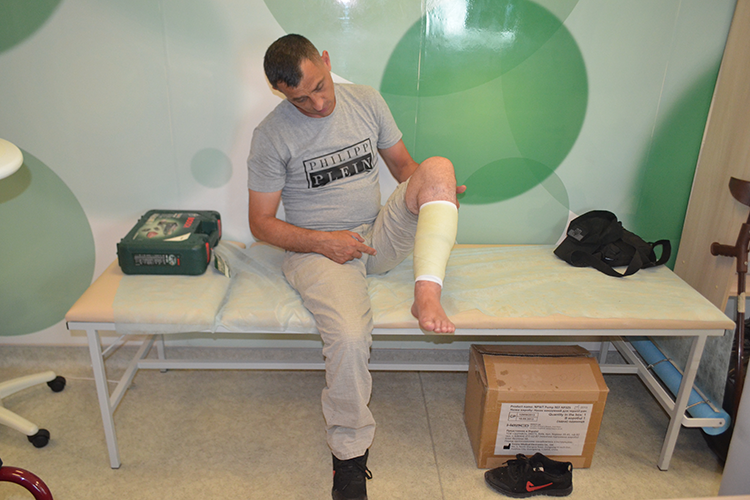 We are sincerely grateful to you for your participation, as Vitaliy's treatment within the Biotech became possible only at the expense of your donations. Also, we appreciate your support, especially when almost everyone including Vitaliy himself, were close to giving up. Together, we have made it through the hard way and gave this nice man an opportunity to take advantage of his second chance.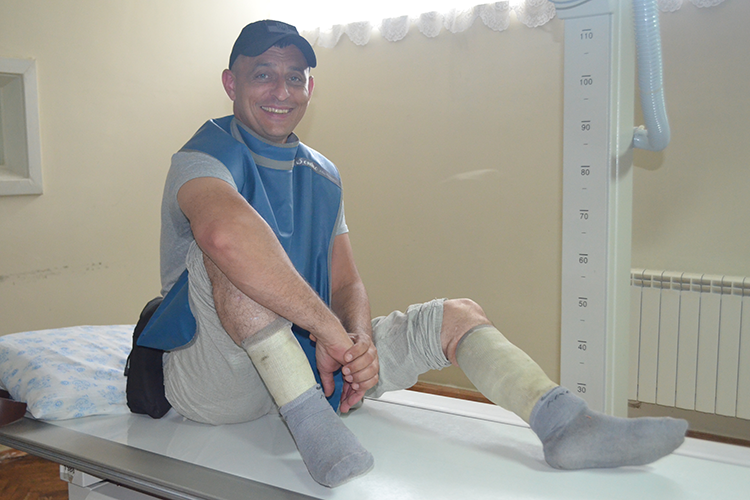 Earlier, we informed you of the wounded paratrooper's arm restoration: see the biotechnologies in action.
Actually, we have a few more veterans in the Project who still need your support. Their stories as well as transparent financial reports can be found in the charitable initiative Bioengineering Rehabilitation for Wounded. Some fighters still need surgical correction due to the complexity of their injuries the effects of which cannot be overcome in just one stage to achieve immediate results. Some need to get their treatment completed. So would you agree, dear friends, that to leave them on their own midway would be rather unfair. That is why we urge you to go on with participation in the Project. Each hryvnia donated in the Project and each contribution is a chance for recovery for our heavily wounded defenders. Dear friends, please don't hesitate to join in!