Today, this place looks rather noisy and crowded: more than one family meet their newborn babies released from the hospital at once. So there are lots of people happy chatting to one another as they leave quite comfortable but still slightly disturbing hospital rooms. We are at the ground floor of Kyiv perinatal center №3. The holiday season full of holidays most loved by kids, is approaching fast, so we came over to see our ward babies. We call them "ours" as we do believe there cannot be any "someone else's" kids. And because together with you we have been taking much effort in saving these kids' lives.
Above the main lobby, at the Intensive Care units, it is very quiet, and only once in a while a subtle plaintive cry can be heard. These babies cannot even cry in full voice so far, as they still have neither vigor nor breath for this. Here, doctors fight for prematurely born babies who are not ready to breathe on their own yet.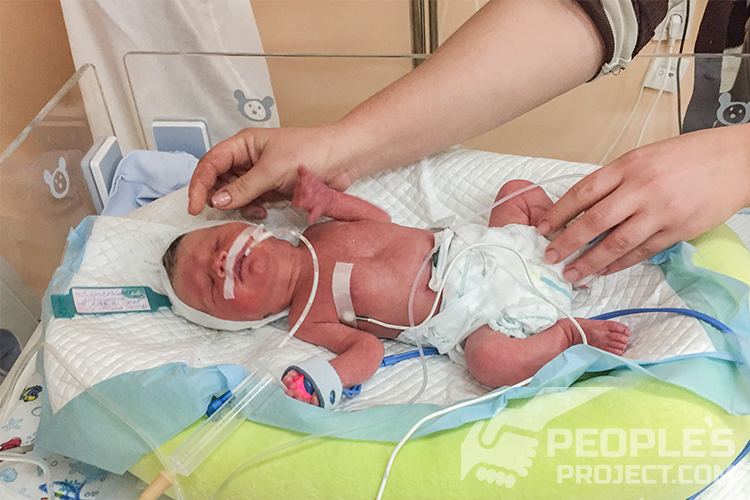 In a transparent box, under the bright lights, there lies a tiny girl of a two palms' size. She's wrapped in dozens of wires and sensors, and the doctors closely watches her vitals on hospital monitor. Unfortunately, to get the entire picture necessary for providing maximum medical assistance, doctors lack just one essential device, gas analyzer.
Another doctor enters the room. She is the head of the Neonatal Intensive Care Unit, Ms. Iryna Anatoliivna Kostina. She closely examines the little patient.
"We have been doing our best to save this baby's life. She was born at the 32nd week, and her weight is just 1900g. Still, she is very active and willing to live. Her mother had serious complications resulted in pre-eclampsia. They got in the hospital in critical condition, and while fighting for their lives, we had to perform an urgent Caesarean section", – the doctor tells.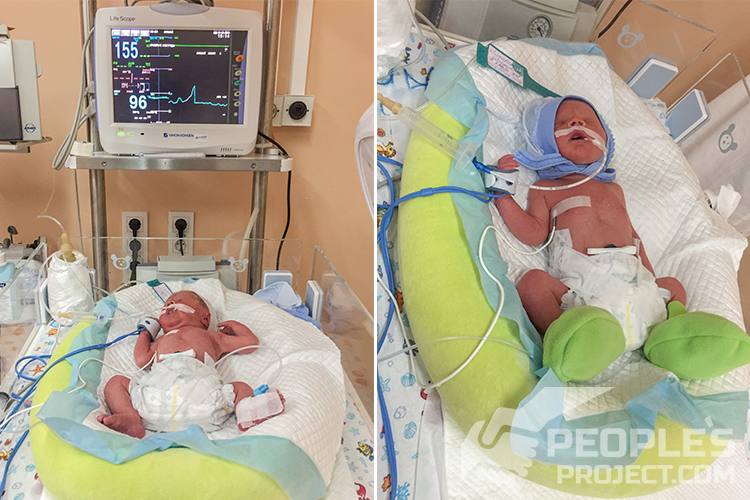 For the first several days of her life the baby was on a breathing machine. Luckily, now she is trying to breather on her own, so Iryna Anatoliivna monitors the slightest changes in her condition very attentively.
"Despite the fact the baby tries to breathe on her own, we take these attempts with precaution. There's a thin line between the ways we should choose. Either to maintain the baby's breathing artificially or let her breathe on her own? As both ways have their advantages and pitfalls; benefits and risks. This is the hard task we are working on at the moment. While doing this, we are guided by dubious parameters, uncertain indices, trying to literally guess, which way to prefer. But instead of this we could apply gas analyzer immediately following the delivery or even during it. In the course of a few minutes, we would get a full picture of a baby's condition and provided it with necessary assistance with no risks at all", – the doctor explains.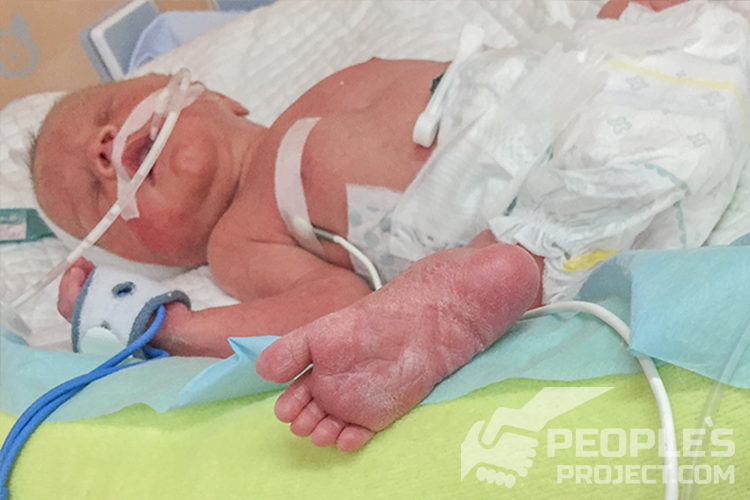 Unfortunately, there have been more and more kids who desperately need applying of gas analyzer, at Kyiv Maternity Home №3. According to Ms. Kostina, in November the situation was almost critical: there were twice more preterm births than ever.
"In November, we had 18 babies born between their 31–36 weeks. They all had respiratory issues of varying levels, so their need for treatment based on precise vitals figures, is essential. All these kids remain within the high risk zone, as both shortage and excessive level of oxygen in the blood can result in serious consequences including massive hemorrhage in the brain. The only way to get accurate ratio of gases in the blood and tissue of a baby, is gas analyzer's instant data", – Iryna Anatoliivna says.
In September, volunteers of the People's Project all-Ukrainian volunteer center initiated the Help Me Breathe charity initiative. The purpose of the project is to raise funds for purchase of a portable gas analyzer for Kyiv Perinatal Center №3. The device itself costs only 245 thousand hryvnias, which in comparison with saved lives and well-being of newborn babies makes rather a small price. As of today, thanks to support of many sympathetic people and benefactors, we have already managed to reach the point of over 200 thousand hryvnias which makes nearly 80% of the necessary sum. One more push forward, and the doctors will get the device so essential in saving kids' lives.
"Hopefully, very soon we will be able to treat our newborns with application of up-to-date equipment. As it is principal for a doctor to not just send mothers and their newborn kids home, but to make sure they're starting their lives in perfect physical state", – Ms. Kostina added.