The volunteers of The People's Project have boasted successful results in the project School of Military Divers' at the International Scientific Conference on the "Clearance of waters: Problems, Theory, Practice and International Experience". The conference was held at the Center for Demining Chief Directorate of Operational Support of the Armed Forces in Kamenetz-Podolsk. Interestingly, for the whole time, continuing fighting in eastern Ukraine was not the focus of measures – because earlier they were always held in Crimea, where the main training center of the Navy. Now the only place where today there is systematic work on preparation of divers – is the Kamenets Demining Center, which was the initiator of the event.
It seems that for a few years these measures were partly forgotten… But then a huge problem arose – mined waters! All of the frontline Donbass area and coastline dotted with literally uncountable ammunition and mines. According to the most optimistic forecasts "land" engineers working on mine clearance in Donbas will take about 15 years! And that, is with proper number of specialists and high skill. Of course, so many professional engineers currently do not exist in Ukraine and will be actively joined by international experts. So what to say about mined-water? Engineers with knowledge of this case, say they must be skilled divers.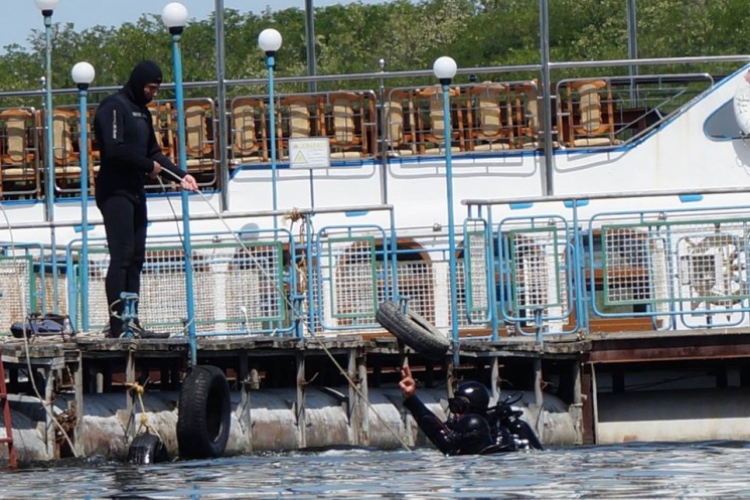 Diver-engineer performs the task of demining a reservoir. Photo: Depo.Hmelnytskyy
It was also spoken at the conference in Kamenetz-Podolsk Demining Center the war in our country, new strategic and military partners, and military divers – facing new problems. Indeed, even a year ago there was little systemic vision of what way to develop military diving business in Ukraine. Moreover, the military structure means staff of divers and other military personnel do not cooperate with each other at the proper level and were not familiar with the practices of colleagues.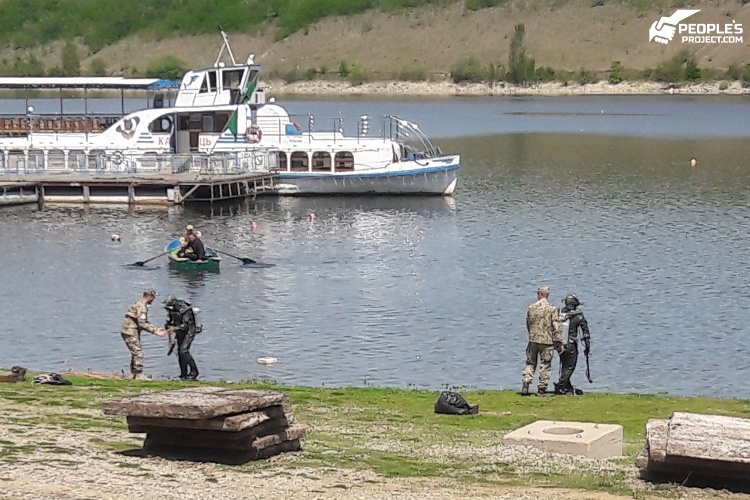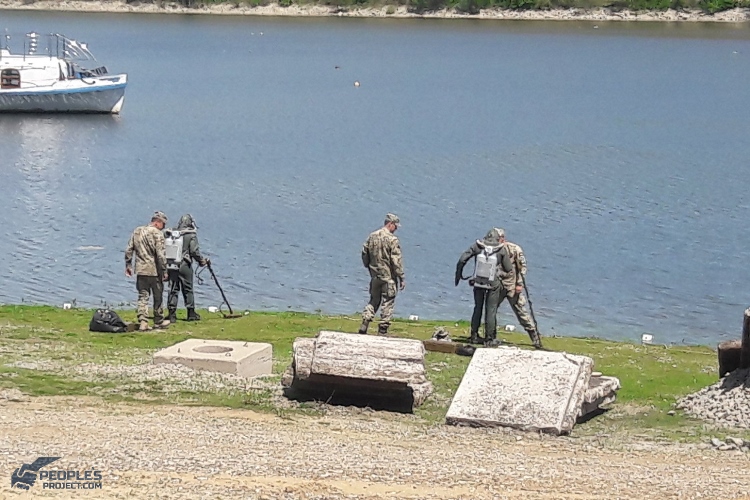 Now something that has been eagerly awaited by military divers from across the country – military and civilian specialists have finally joined their efforts, knowledge and experience for the most effective cooperation. The conference was attended by representatives of the Armed Forces of Ukraine, Canada and Lithuania, representatives of the Security Service, State Border Service of Ukraine, leaders of civic education, the company manufacturers diving equipment and volunteers. In fact, our instructors from School of Military Divers and volunteers were part of the event.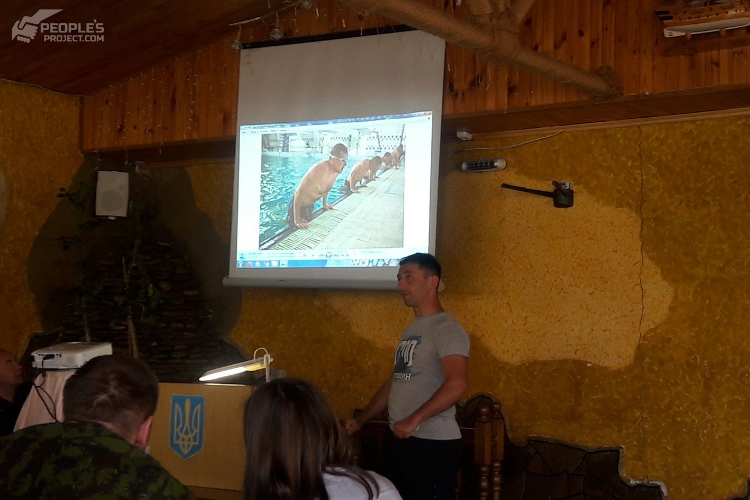 Curator Konstantin Mirgorodskiy shares his experience a few days ago regarding Mariupol trained border divers
During his speech, Konstantin Mirgorodskiy told colleagues about his successful experience of training divers in the Mariupol detachment of maritime security. Which, by the way, ended a few days before the conference, so there saw the latest data to assess the progress of divers enrolled in the program School of Military Divers for the second year in a row. The military were pleasantly surprised by what results can be achieved with highly motivated divers!
Meanwhile, the project School of Military Divers' continues to help combat divers, because the need for such specialists is quite acute today. So we, the volunteers of The People's Project, ask for your help in this. Each donation will help prepare professional military divers. We believe your children and grandchildren will only rejoice in the opportunity to dive into the Black Sea of Ukrainian Crimea – instead of having to avoid beaches with barbed wire and signs stating "Caution, mines!"