New patient of The Bioengineering Rehabilitation for Wounded Project Igor started preparatory phase of the treatment. Samples of cellular materials have been selected for further procedures, and his thigh had been fixated with rigid plaster cast. Further treatment requires several preparatory surgeries due to the treatment plan.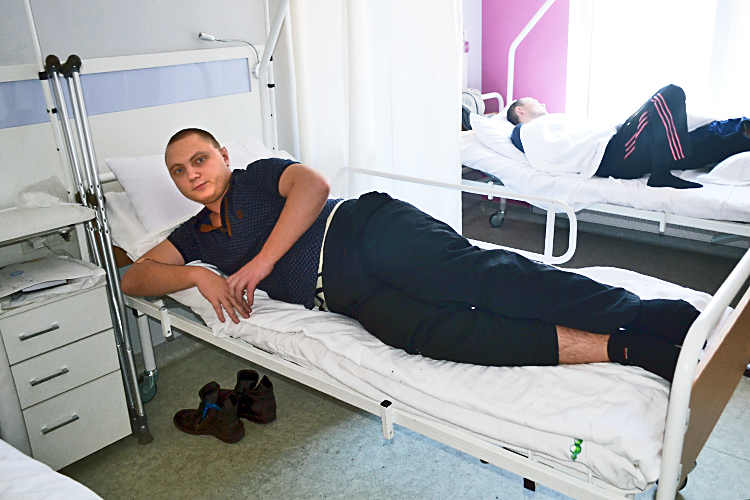 Igor is 24-years-old, and for more than two of them he suffers from consequences of a serious injury. Igor's left femur was broken with the enemy bullet, and prolonged treatment at public hospitals gave no results. The femur has not fused, and got shortened for five centimeters. At public hospital a giant orthopedic pin was installed inside the leg to hold the pieces of the femur together. With this Igor was sent home. Before Igor joined The Bioengineering Rehabilitation for Wounded Project one of the screws, that fixed pin in a bone got broken. This was the reason of a regular sharp pain in Igor's leg. The first X-ray examination at The Ilaya Clinic showed, that not only the screw is broken, but also the pin as well.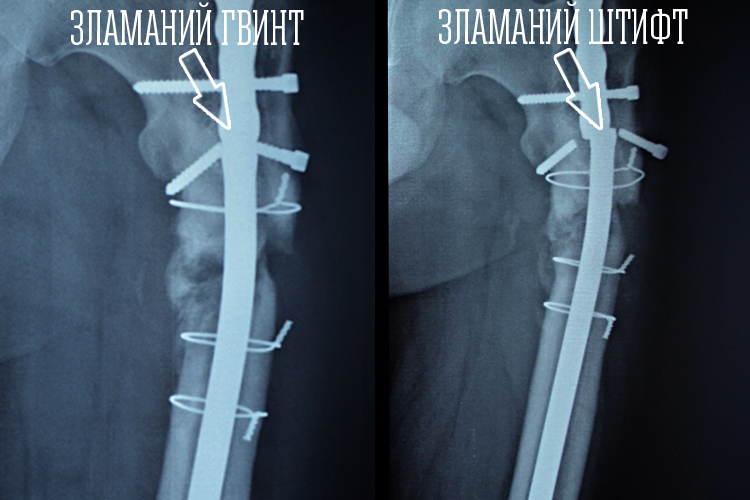 More details in the video of Channel 5
Igor's hip is currently fixed with a rigid plaster cast, and doctors are getting ready to continue the treatment. They will set up parts of the bone into correct position, and fix them with external fixation device soon. With a time a place of defect will be filled with a special cement. When the leg get used to the correct position, three-dimensional matrix will be implanted into the fracture and filled with Igor's own cellular material. Igor will be able to walk on both legs again, when cells finish reconstruction of a monolithic bone.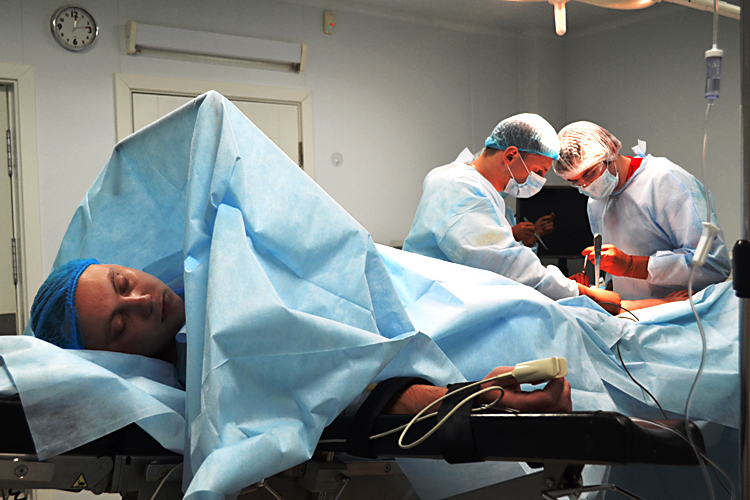 This technology and treatment methods work perfectly. It is proven by successful treatment of dozens of seriously wounded patients. It is just one thing. The treatment course cost near 500,000 UAH. Simple Ukrainian family can not afford it. That is why family turned to the Ministry of Social Policy of Ukraine. Because of the bureaucracy and strange position of the Ministry of Health of Ukraine government financing of this kind of treatment is not approved. That is why Igor and other wounded soldiers alike can be cured only at expense of people's donations. Volunteers of The People's Project collect money through The Bioengineering Rehabilitation for Wounded Project. Each dollar of donations steadily increases chances of a wounded defenders of Ukraine for the recovery. Join the project to save life.