A trip by People's Project activists to the warzone was very productive. Two units of the well-known 79th Brigade received new optical gear.
For an old friend of the Project, known by the call sign Marshal, we delivered a new EOTech Holographic weapon sight to replace his Holosun, that served him well in numerous battles.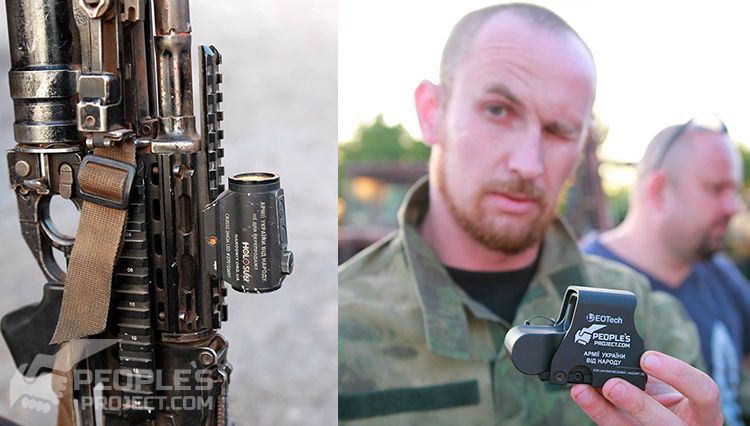 We gave him the Holosun sight last year and it still works great, but the time for an upgrade has come. The new holographic EOTech is a completely new level. The sighting mark in the EOTech is replaced with a hologram, that is clearly visible in any light conditions. This is just one of the many benefits of EOTech that will come handy to Marshal.
For the second battalion of 79th Brigade, in addition to the new sight for Marshall, we delivered a Armasight Sirius night vision monocular, a Bushnell x24 optical sight, a Pulsar HD50S imager, BelOmo night vision goggles for the Airport 2015 project, a helmet mount and rifle mounts for sights.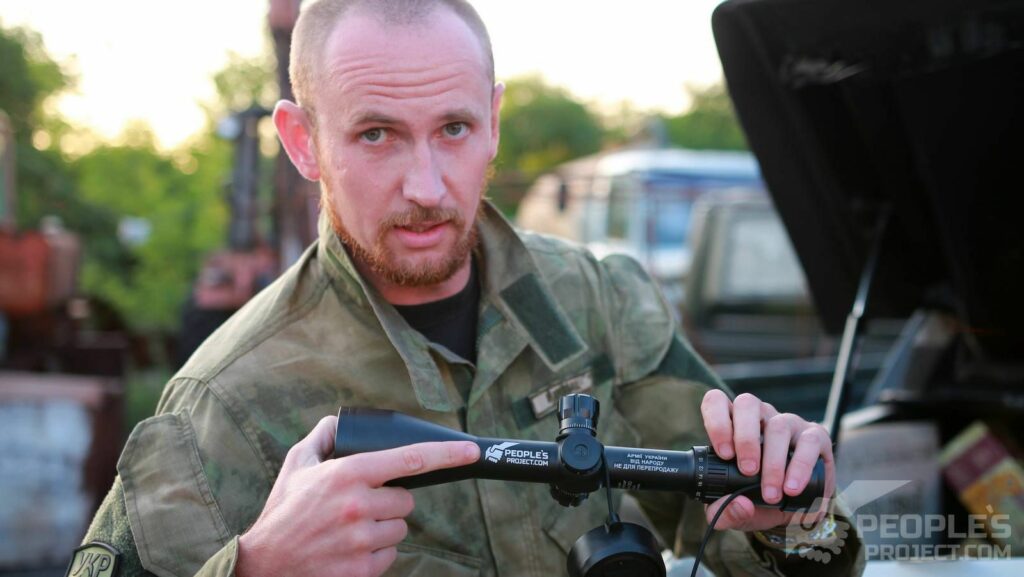 This time People's Project also visited the reconnaissance unit of the first battalion of the 79th Brigade. Its commander Pavlo Chayka is already a legendary figure. Despite his young age he has become a full knight of the Order For Courage. Thanks to the help of our sponsors now his unit has two brand new Bushnell x24 rifle scopes.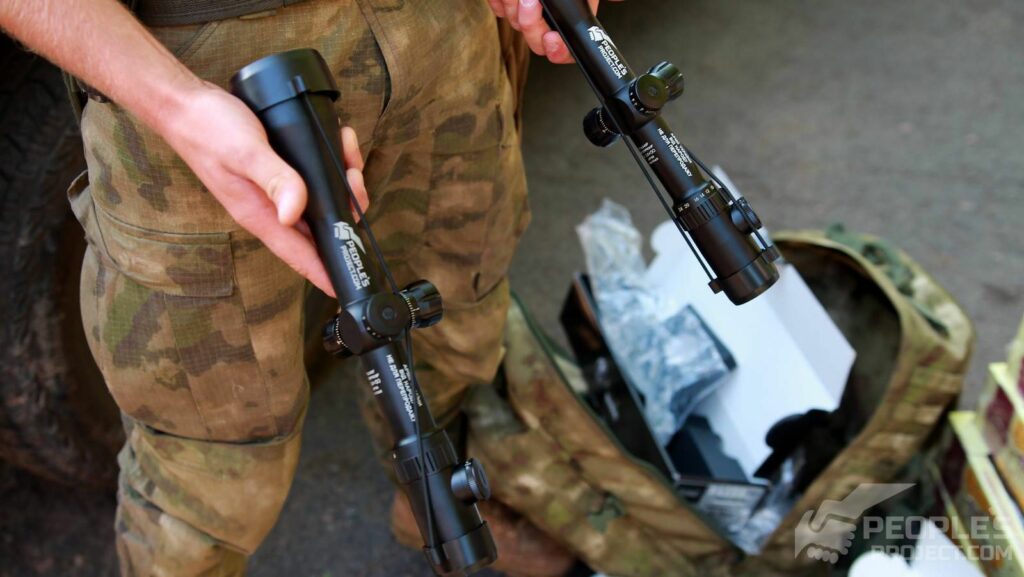 We have no doubt that all the gear is in good hands. The fighters of both divisions have long proved their fighting ability and professionalism and stories of their courage are well known in Ukraine. Thus we invite you to support the project and equip soldiers with all necessary gear.