Just recently we have been arguing with the doctors, if it is possible to cure an injury, like the one that follows, with conventional methods (spoiler alert: the answer is "no, it is impossible"), and today Sergiy arrived to the clinic. The new participant of The Bioengineering Rehabilitation for Wounded Project has the first surgery scheduled. On Thursday doctors will take samples of cellular materials, out of which they will make the necessary material for the treatment. The wound would be inspected, and prepared for further application of the cellular materials.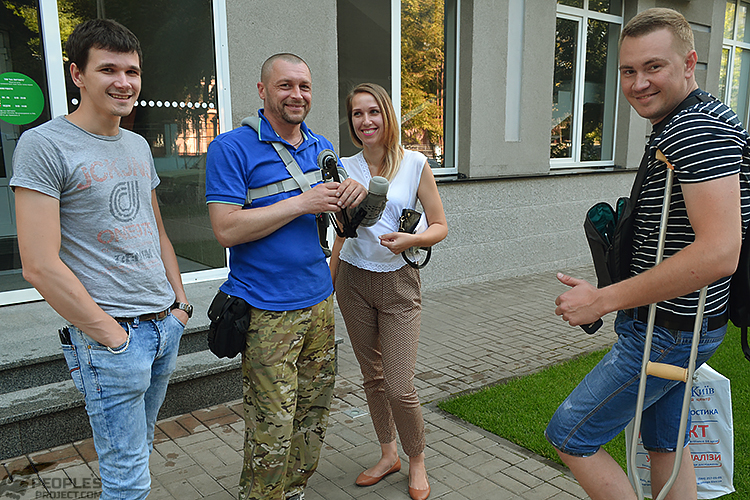 Sergiy's wound is relatively fresh. He is an officer of 95th Separate Airmobile Brigade, who was injured on the May 1st during a hostile bombardment. The bullet hit his hand, destroyed the head of the humerus, which forms the entire joint. At the moment, a big peace of the bone is missing, and the rest of it is being destroyed with necrosis. The injury damaged the blood supply of the tissues, and the bone is gradually dying. This is not the only complication. The bone edema appeared, and there is an extremely high risk of a complete rejection, which will lead to a complete amputation of the hand.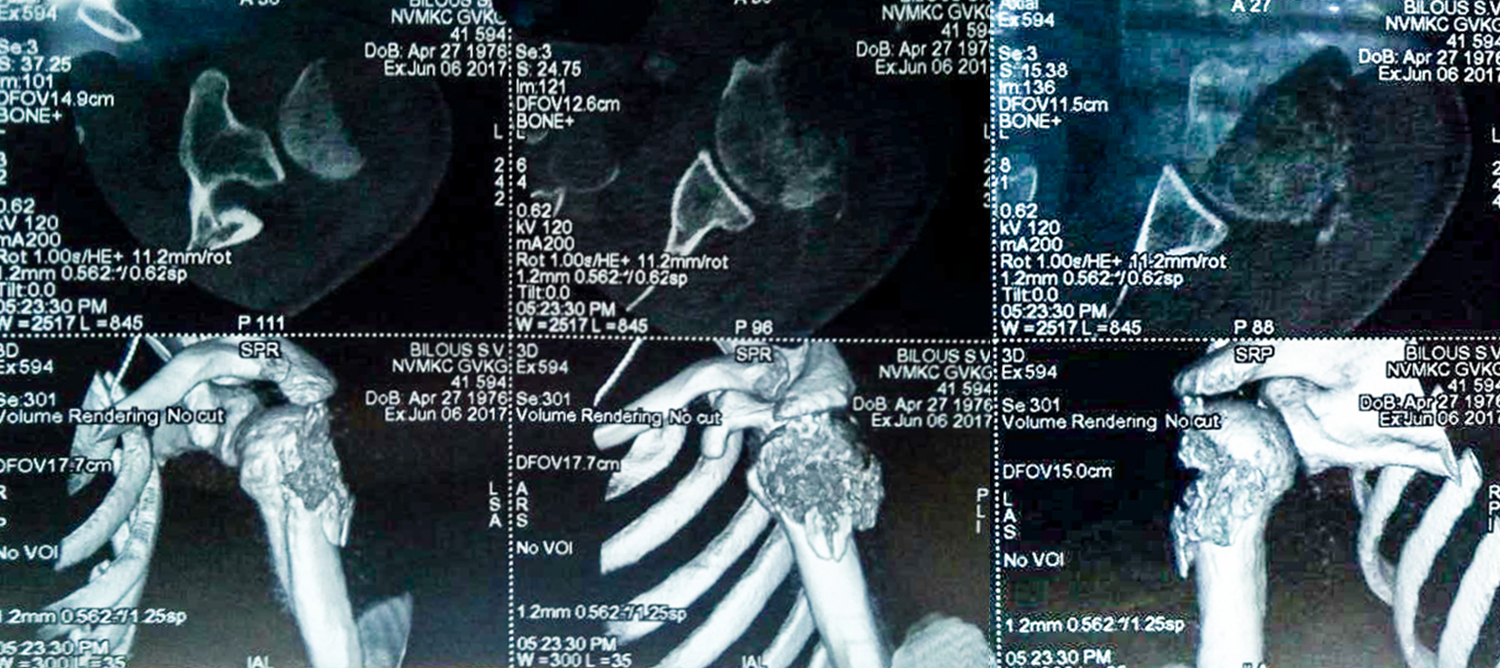 Conventional medicine can only offer 3 treatment options: to insert an artificial joint into the shoulder, to perform an arthrodesis (to fix the damaged bone to the scapula with screws), or to transplant a piece of own bone. Considering the existing complications, all options mentioned not only have limited chances of a success, but also significantly reduce the mobility of the hand in the future. In other hand, considering the condition of the injury, and a relatively short period of time passed since it was caused, to restore the bone defect with the patient's own cellular material seems to be the most appropriate alternative. Doctors of The Ilaya Clinic will prepare a place of the defect, and fill it with the cellular material, which can give a quick, controlled, low risk and highly probable success restoring the physiological shape and volume of the bone.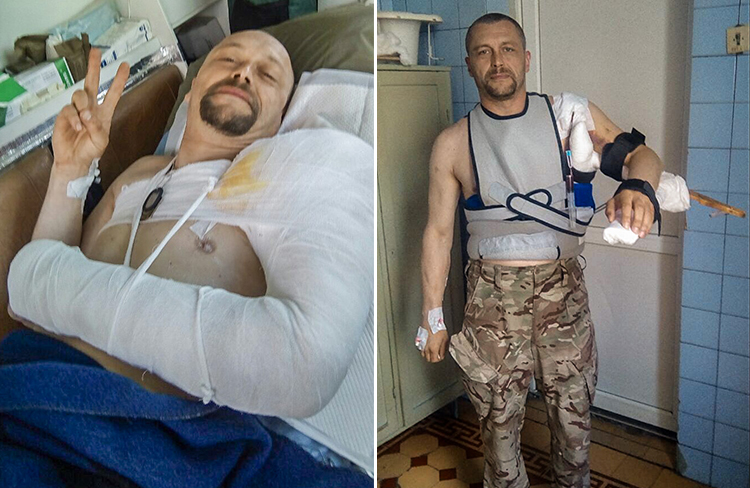 Sergiy is still at the military hospital. Unfortunately, his hand can not be cured there
The complete course of Sergiy's treatment cost near 400,000 UAH. That is the price of materials, and medical procedures, including the substantial discounts of the clinic. However, comparing with the cost of prosthetics, it's further maintenance, and social payments this price does not look so unbearable. On top of that, for this money the doctors of the project can restore the hand, and bring soldier to normal life. As it was before, the government is in not in a hurry to join the process of rescuing severely injured defenders of Ukraine, so the entire financial burden lies on our shoulders. We can cure Sergiy's hand only at the expense of your donations. Join the project, friends. Each dollar of your contributions to The Bioengineering Rehabilitation for Wounded Project helps to save Ukrainian defenders from the injuries.