The name of the next patient is Vasyl, he is only 42-years-old. Vasyl is an ordinary good person, which Ukraine is famous for. Vasyl was born in Zhytomyr, where he lives with his wife and two wonderful children till now. Before the war he worked at the factory, and his spare time devoted to the wonderful hobby, which is painting.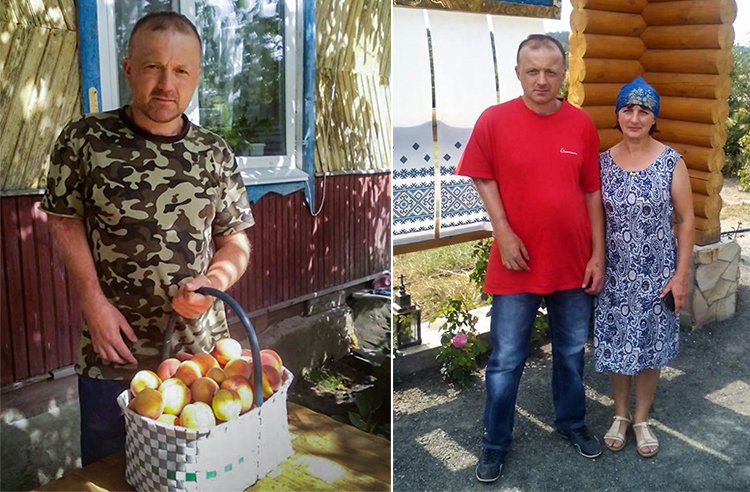 Vasyl was born in a small town Malyn in Zhytomyr region of Ukraine
Vasyl loves to paint landscapes and portraits. Now there is no hobby in his life, since heavy injury took all time and attention. Vasyl joined army during the first days of war. Vasyl went through a short but intense battle on his way, and remained loyal to his motherland. During 4 months of service Vasyl served at the hottest spots of Donetsk, and ended his trip in the battle under Saur-Mohyla. A splinter from enemy grenade explosion seriously wounded Vasyl's shoulder, and opened in his life doors to an enormous pain.
Over 2 years Vasyl spend in various hospitals. Conventional medicine made everything possible to treat the injury, but Vasyl's body is not strong enough to recover and overcome the trauma. Severe fracture was fixated with plates twice, but the bone has not fused. Damaged nerve has not recovered yet, so hand twisted and became immobile. Broken bone continue to ruin, and hand has shortened for 5 centimeters. Hope for a recovery gets smaller and smaller with a time.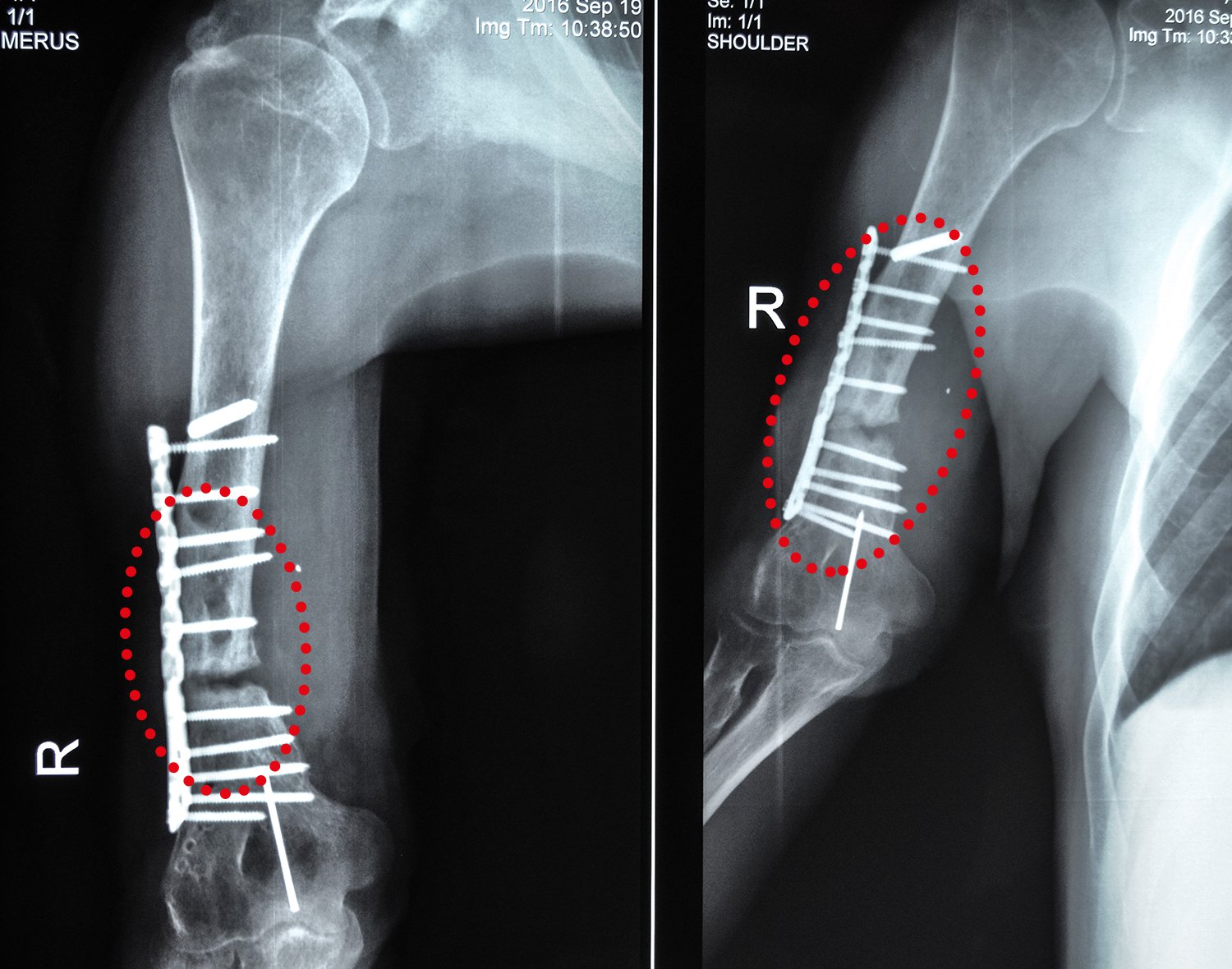 Over 2 years of vain hopes and efforts, but bone has not fused still
The cellular technology can help Vasyl to recover. Vasyl joined The Bioengineering Rehabilitation for Wounded Project yesterday. Specialists of the clinic plan to prepare the fracture for implantation. They will raise new piece of bone out of Vasyl's own tissues, and fill the place of an injury with his own stem cells. The implant will turn into a monolithic bone with a time, and Vasyl will be able to move his hand again. The technology is quite new, but it was successfully applied to more than 70 seriously wounded patients of the project. The only thing is that treatment will be once again performed at the expense of benefactors.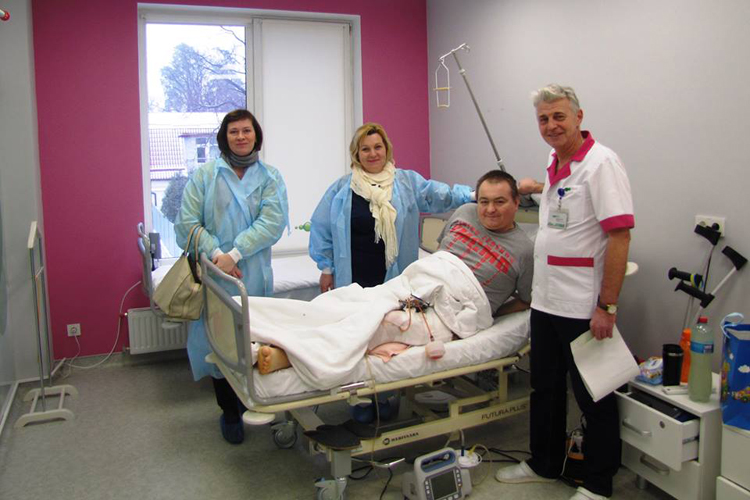 The hometown neighbor and representative of Wiedemann Ukraine in one face (on the left) visiting Sergiy
The world is full of kind people. Vasyl just joined the project and benefactors the from the Wiedemann Ukraine Company already donated 70,000 UAH for his treatment. Vasyl worked at this company before the war. Also, nearly 70,000 UAH were gathered by Oves Charitable Foundation. The funds have been transferred to our account already, and corresponding positions you can see in the report. Right now Vasyl goes through examination, and start of a treatment process is planned for the next week.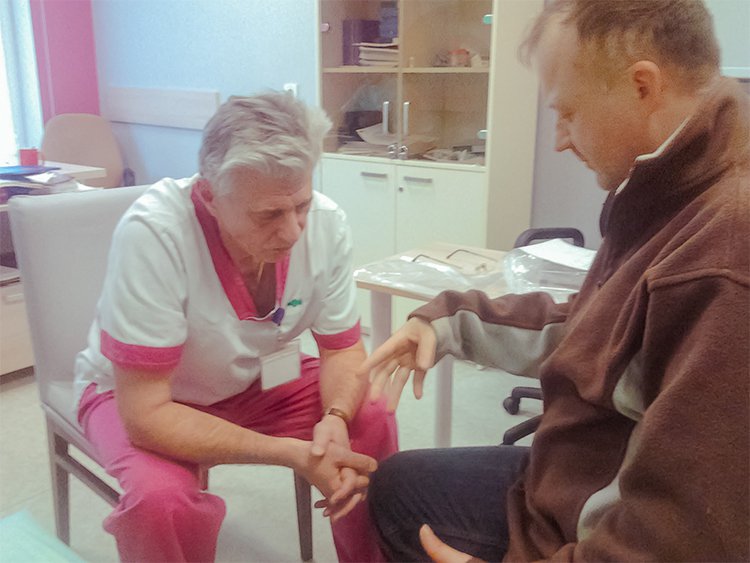 Volodymyr Oksymets himself consult Vasyl
Our task is to collect the remaining amount for the treatment, and that is more than 300,000 UAH. Government of Ukraine does not allow to finance cellular treatment from the state budget, so volunteers of The People's Project pay for expensive surgeries at the expense of people's donations. Doctors treat patients at the cost of medical materials with maximal discount. However, remaining amount is too big for average Ukrainian family to cover. We call you to join the project. Only at the expense of people's donations in terms of The Bioengineering Rehabilitation for Wounded Project defenders of Ukraine can have a chance to get back to normal life.