One of our first and most complex cases has returned to the iLaya Medical Company in Kyiv. Ukrainian National Guard Sergeant Roman Zhuravel has undergone another control examination which shows he requires additional medical intervention. The soldier came to the project Bioengineering Rehabilitation for Wounded with virtually no knee, the shin bone were lacking the head of the joints, and his leg was held together only by external fixators.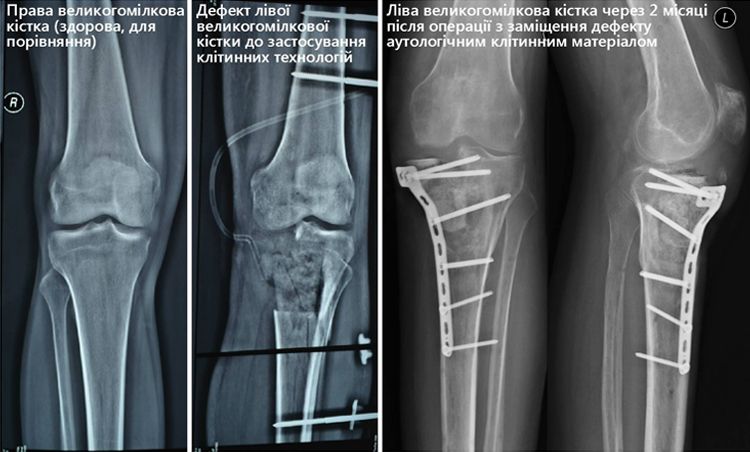 Comparative photos, before and after surgery using cellular technology
---
Of course, with such an injury the fighter could not stand or walk independently. In 2015, Roman completed the main stages of medical intervention, during which the defect area filled with a special gel, saturated with specific cells harvested from his own body. The treatment proved successful: Roman eventually got back on his feet and returned to service in the ranks of the National Guard and even was awarded state honors.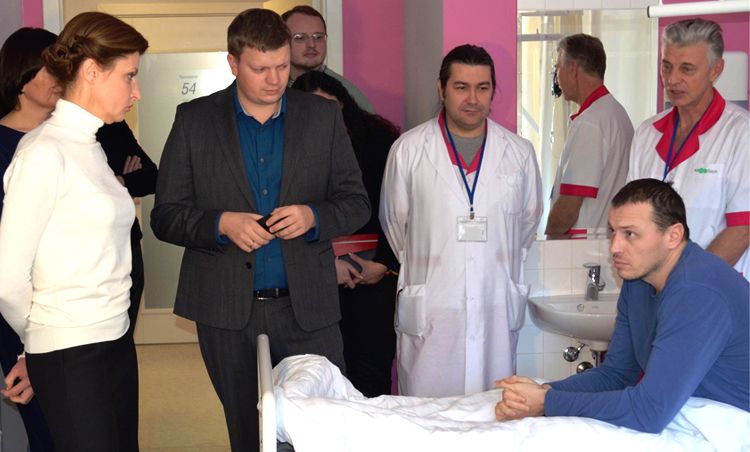 The fate of Roman upset the wife of the President of Ukraine Maryna Poroshenko
---
And his next control examination showed his recovery could have possibly been better. The main area of the defect showed he regrown bone beautifully, but there was room for improvement in the formation of a new joint. Recently, Roman underwent another surgery, during which surrounding tissues providing the necessary form to the knee could function without any restrictions. In the future we are talking about postoperative care and a sufficient recovery period for Roman in the clinic.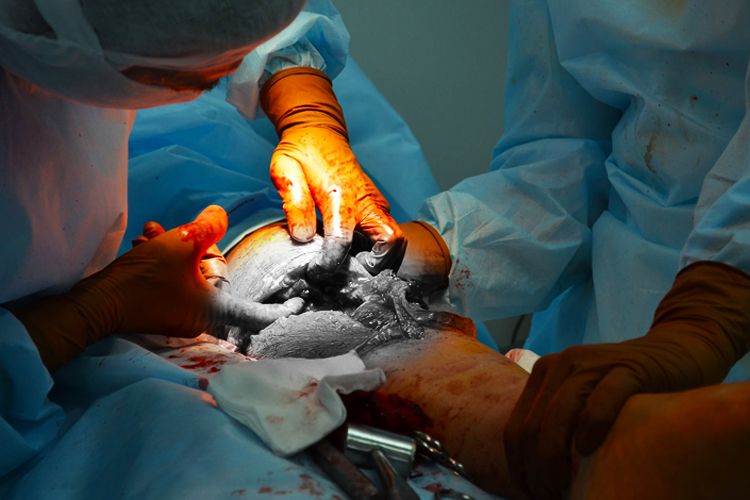 The next stage of surgery to correct bone
---
A professional soldier, Roman has spent seven years in service. His severe injuries were received in the Luhansk region in September 2014, during an enemy attack on a checkpoint a grenade exploded near the fighter. Debris shattered both legs and his left knee. Roman spent some time in public hospitals, and skeptics shook their heads at the possiblity the trauma of the leg could be corrected, to restore the knee was simply beyond the doctors. Almost losing all hope, Roman turned to the project Bioengineering Rehabilitation for Wounded. People's Project volunteers collected and paid the required amount for treatment, while the ongoing efforts of doctors at the iLaya clinic brought results meaning Roman received a second chance at a full life.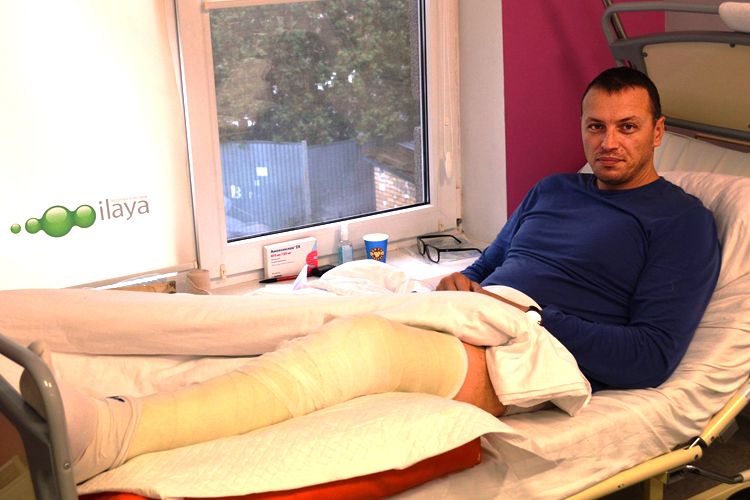 Unfortunately, other wounded soldiers in need of high-tech treatment, can not always take advantage of this chance to recover. The issue is financial: the state does not fund such operations, so helping wounded Ukrainian defenders falls to us, and you. Only your donations can allow seriously wounded soldiers to return to as normal life as possible.