Yesterday, accompanied by some journalists, we came over to see the «Bioengineering Rehabilitation for Wounded» project's patients. At the same time, Ihor happened to visit the clinic for another check-up as well. By the way, he arrived on his own two legs: despite being supported by his crutches, he is going to walk on his own legs with no external support very soon.
It just could not go without any surprises though. That his leg seems a bit unfortunate: the examination showed that a few orthopedic screws went broken again. Luckily, the doctors of the Project have reacted to the problem immediately, so right now, at this moment, the guy is undergoing an additional urgent surgery aimed to change the screws fixing the orthopedic plate which in its turn keeps the remains of Ihor's hip bone and the transplanted part of the newly grown bone together.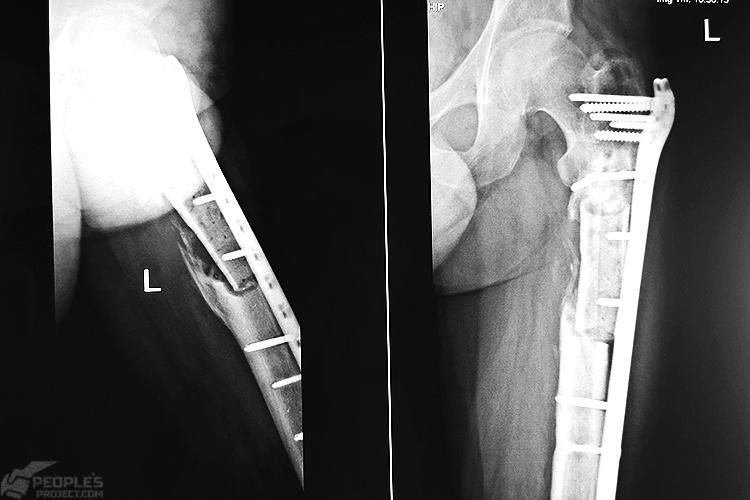 This is a previous x-ray showing the bone in the process of fusion, with the screws still being intact
According to the doctors, this is an unpleasant but natural and absolutely probable consequence of treatment. For a long period of time, the muscles of the leg remained inactive while the medics tried to save it from amputation and renew the integrity of the bone. Now when cell technologies have almost succeeded in growing the bone up and the muscles started to work actively, they load the leg so intensively that metal parts just refuse to bear such load. Still the newly grown up bone have stood it well!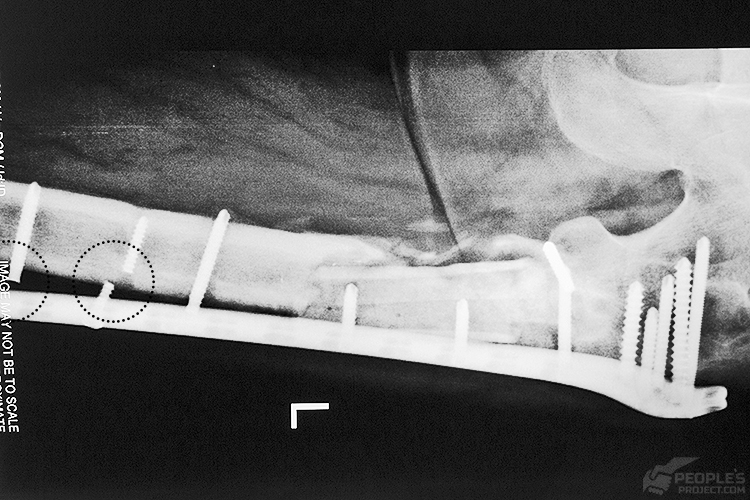 And this is the yesterdays' x-ray: the screws are gone but the bone gets noticeably stronger!
Moreover, if compared to the previous examination, the massive of the new bone tissue has distinctively increased, and its freshest part gains solidity pretty fast. Hence, Ihor's young robust organism is recovering well, which means soon he is going to walk on his own legs having left the threat of amputation and severe maim behind.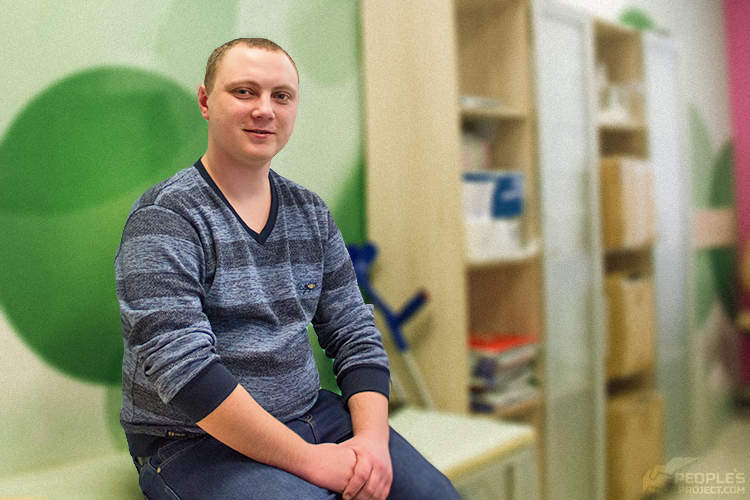 At the same time, the prospective of the Project's other patients is not so bright. As usual, mostly due to financial reasons: as to pay for this kind of treatment we, the volunteers of People's Project, are able at the expense of charitable donations and individual contributions exclusively. The state's position remains unchanged: the officials stay away from the Project refusing to sponsor treatment of the severely wounded fighters. That is why we have to call for your assistance once again: only in December, before the new year, we are going to perform three pre-scheduled surgeries within the Project. And we cannot manage without your help, dear friends. Please remember that for many heavily wounded fighters such treatment often makes the last chance to return to normal life.