Kyiv city Metro passengers now have the opportunity to celebrate the stunning achievements of Ukraine's paralympians, however there is more to this campaign than meets the eye.
The walls of Olympiyska station have been covered in photographic posters depicting brave Ukrainian Paralympic athletes. However, the posters also serve a second purpose – raising disability awareness in a country where people with disabilities are forced to live in the shadows. Ukraine's paralympians prove they don't need to.
Each poster bears the name of a patron who paid for its printing and these funds were collected by The People's Project as part of the Ukraine's Paralympic Heroes initiative.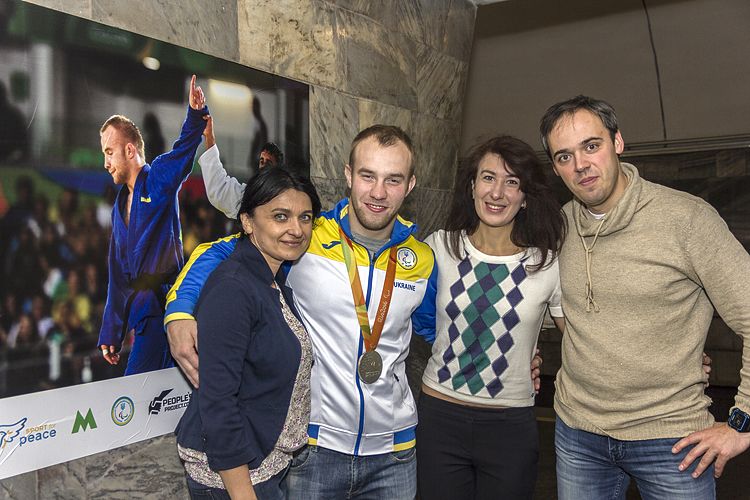 For 11 days in September, Ukraine closely followed the exploits of its paralympians – glued to TV screens and monitors. They did not disappoint. During the 2016 Rio Paralympic Games, the team took 117 medals, including 41 gold. Beaten in the final tally only by China and the United Kingdom, and leaving behind such behemoths of world sport as the US, Germany and Italy.
That's why we decided to honor the achievements of our sporting heroes – those brave men and women who against physical and intellectual limitations, forced the world to talk about Ukraine for reasons other than the conflict in the east. In the Ukraine's Paralympic Heroes project, we raised funds for financing the printing of photographic posters featuring Ukrainians in action at the Paralympics – those moments that make us think about the limits of physical capacity, and the fortitude of the athletes taking part. Each of the posters indicates the name of a patron who supported the project.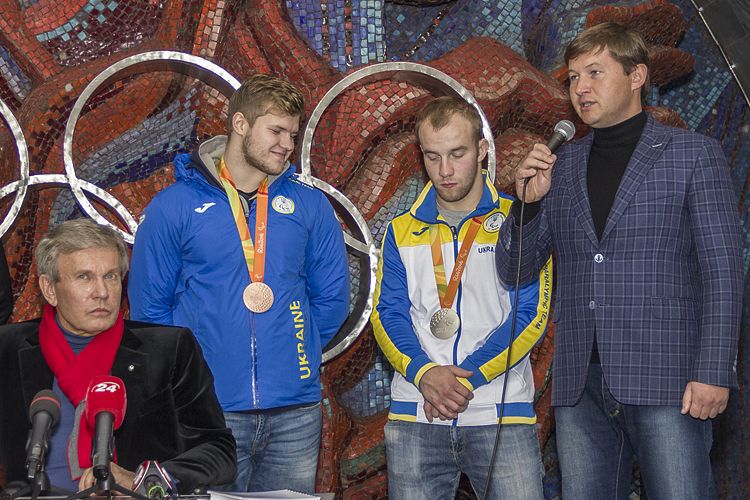 The opening of the photo exhibition included individual paralympic athletes, Commissioner of the Rights of People with Disabilities and President of the National Paralympic Committee of Ukraine Valeriy Sushkevych, cheif executive of Kyiv Metropolitan Viktor Brahinskiy, head of the charity Sport for Peace Natalya Martiashvili and People's Project co-ordinator Maksim Ryabokon. The official opening of the exhibition you can see here:
By the way, we continue to raise funds for the project Ukraine's Paralympic Heroes, because the second batch of beautiful and inspirational photographic posters will soon be printed to hang in Kyiv's Palats Sportu station.
Get involved.