Wounded 28th Brigade fighter Vitaliy is recovering from the primary operation on his left foot. Last week, at the site of his bone defect 3D-gel chips osteoplastic material and autologous stem cells were introduced. On Monday, Vitaliy was discharged to return home, and in 1.5 months first control X-ray examination is planned.
We wish the hero a speedy recovery.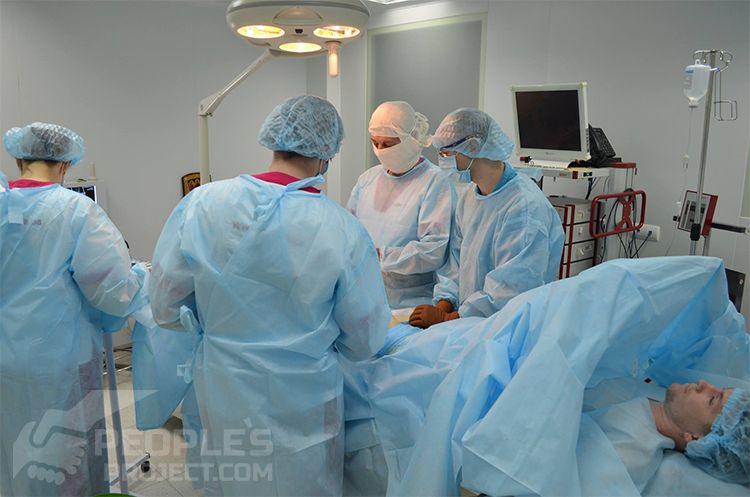 Vitaliy was wounded near Saur-Mohyla in August 2014. While under an intense mortar attack on a tank in which the fighter a passenger the tank dropped from a road bridge. Vitaliy injured his left leg and abdomen.
He underwent six operations on his leg but still has problems standing. Vitaliy is plagued by pain in the foot and lower leg and constant swelling. His leg is also several centimeters shorter due to the resulting deformities
Vitaliy was enrolled in the Bioengineering Rehabilitation for Wounded in January 2016 with a diagnosis of, as a consequence of high-explosive combat trauma, an incorrectly fused fracture of the left tibia between the middle and lower third and deformity of the varus.
His treatment as part of the project began in April 2016, when doctors performed sampling of cellular material and the installation of an external fixation device on his foot.
The funds required for Vitaliy's treatment The People's Project were raised and transferred to the clinic thanks to your donations. The clinic's doctors work wonders, but without you it would be impossible. Get involved to help put more of Ukraine's wounded back on their feet.