Oleksandr, the first patient enrolled in the Skin Bank project for burns treatment, has undergone surgery in the Kyiv Burn Center. During the operation 20 million stem cells cultivated in the iLaya Medical Center bio-laboratory were used. The cells were cultivated from Oleksandr's own cellular material. Now, he remains under the supervision of doctors.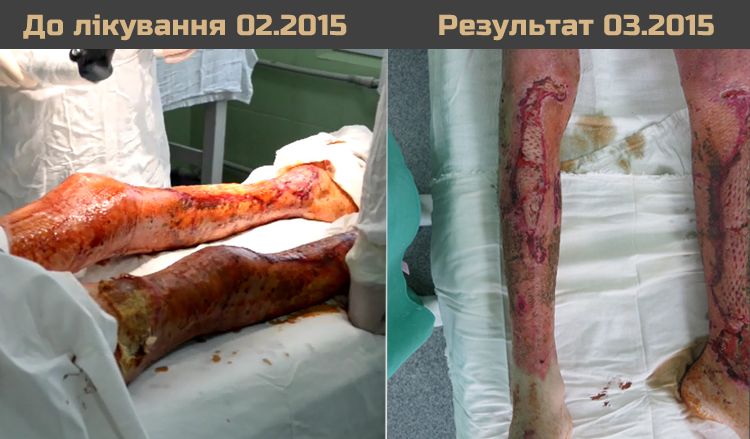 Currently there is active skin renewal occurring on Oleksandr's legs, according to doctors. Most of his wounds have closed, there remains a residual wound area of 10-15 cm.
The first patient enrolled in the project, the 23-year-old native of Odesa was involved in a car crash in November last year and was almost killed when the car subsequently burst into flames. He received second and third degree burns to 30% of his body with his legs most affected. The aim has been to restore the skin most affected by the fire on both legs. To do this, 20 million cells were cultivated from his own cellular material. Now Oleksander is recovering at home.
More about Oleksandr's treatment can be found at this link.