---
How Oleksandr's treatment is progressing:
21.09.2015: Restoration of Oleksandr's burned skin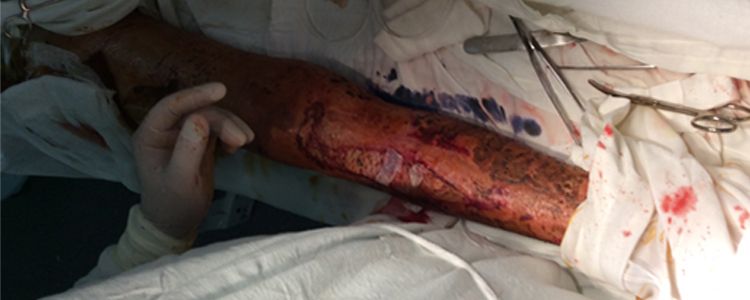 ---
Odesa native, 23-year-old Oleksandr, is the project's first patient. In November last year, he was almost killed in a car crash after the vehicle he was a passenger in spun off the road after hitting ice. The car burst into flames following impact and as a result he received second and third degree burns to 30% of his body.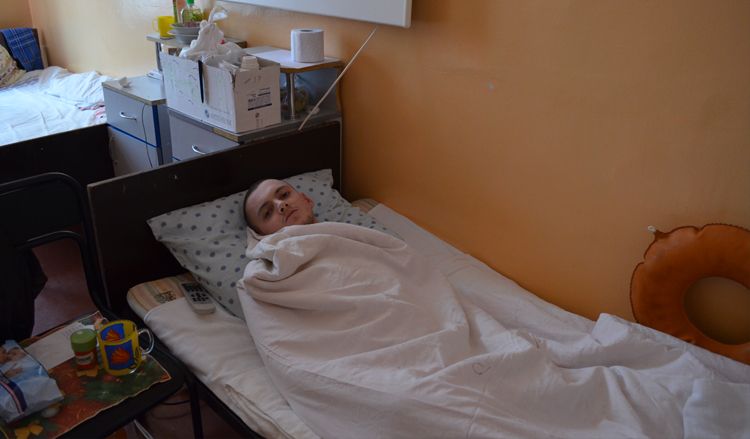 Oleksander had lost consciousness before the car began to burn, and only came to in the hospital.
He was initially treated using traditional methods in the Odesa Burn Center where he underwent some seven surgeries.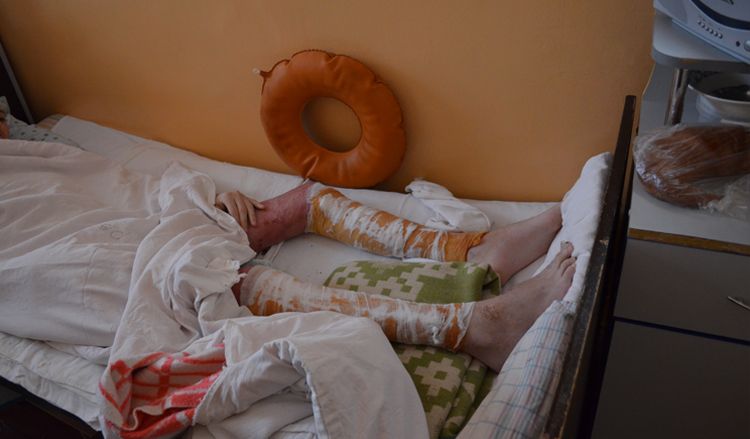 During treatment he experienced dangerous complications and doctors repeatedly insisted on immediate amputation of his left leg. Days out from the scheduled amputation, a doctor began to actively seek high-tech solutions to save Oleksandr's leg and from disability. Then doctors were found who had the ability to perform alternative treatment using stem-cell technology.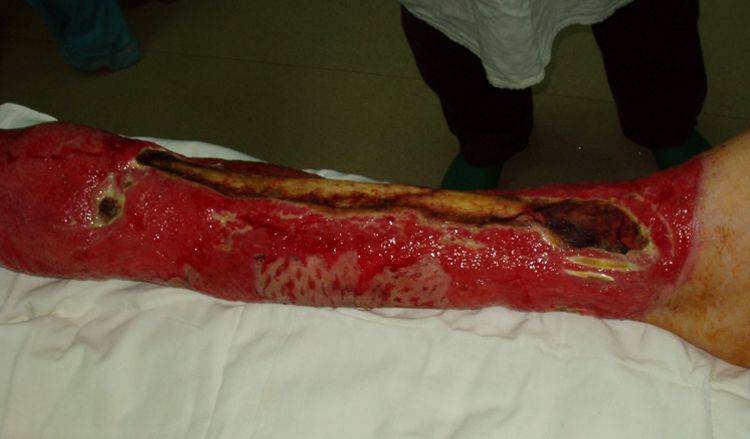 From December 26, 2014 in Kyiv he at the Burn Center of the Kyiv City Clinical Hospital №2 where subsequently underwent four operations. However more treatment, which aims to restore the skin on his legs most affected in the fire, is needed. To do this, 20 million stem cells need to be cultivated from his own cellular material.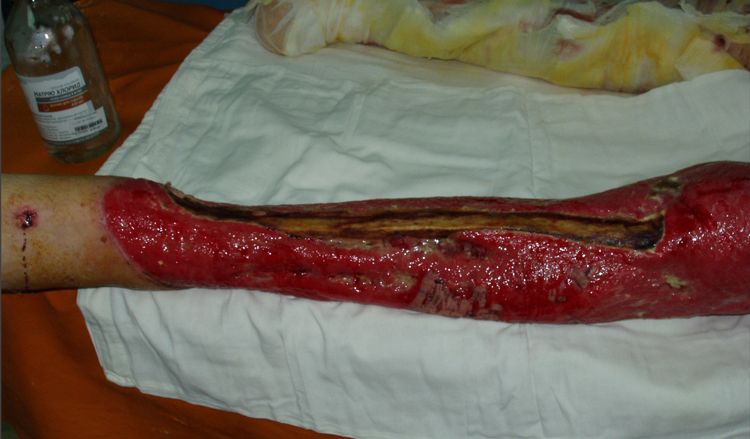 Now Oleksandr is recuperating at home, walking on both legs and is grateful to the doctors who spared him from amputation.