Dear friends, we are truly impressed by your response. Recently, we have repeatedly asked you to assist our Help Me Breathe initiative as the need is rather urgent. And now there are almost seventy people who responded to our request! For quite a short period of time, we managed to raise almost 160 thousand hryvnias. This sum has been made of smaller but important donations like a hundred or two hundred hryvnias, even fifty hryvnias, – but any amount matters. And on Friday, on the 28th of September, some contributor as much as donated 25 thousand hryvnias. Hence, we managed to accumulate nearly a quarter of the necessary sum which makes 245 thousand hryvnias: this is the cost of the device we are aiming to purchase. All incoming money can be easily seen in the corresponding online report on the project which is being continuously updated.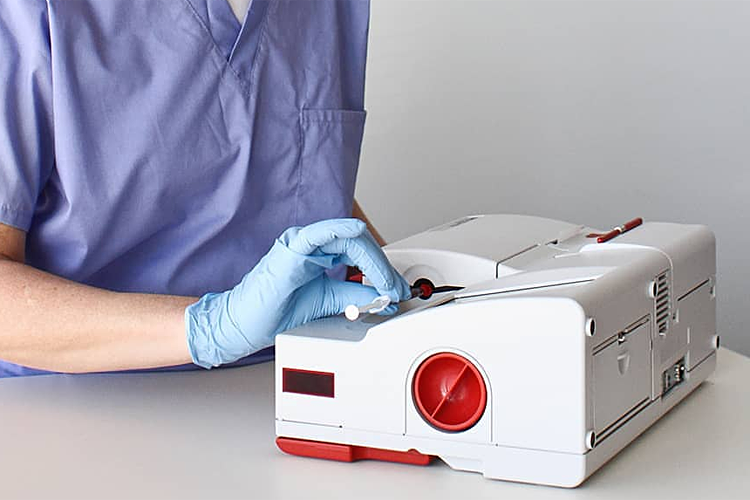 This is the portable device that saves babies' lives
Within the Help Me Breathe initiative, People's Project is raising funds for Kyiv perinatal center №3. For the money raised we are going to purchase the miniinvasive gas analyzer for the center, as its staff now lacks this kind of device. The gas analyzer allows to control the proportion of blood gases for both mothers and their newborn babies not only during deliveries, but also in critical conditions where there is a need to determine gas proportions instantly to decide if any additional supply of oxygen is needed or not. Such a balanced approach based on the gas analyzer data will enable doctors to perform even the most complicated delivery with minimum harmful outcome for babies and diminish the risks that may bring in catastrophic consequences for their future health.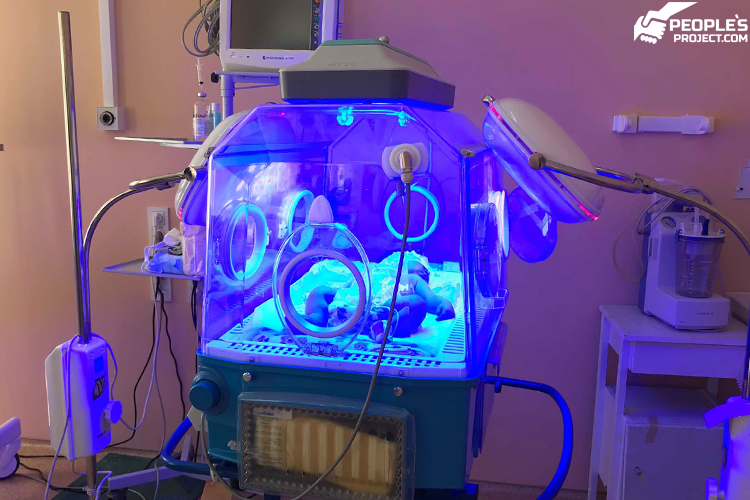 Complications, pathologies, results of oxygen overdose or shortage: all these consequences may cause harm to a baby's future health from the very birth
Dear friends, despite the fact we rarely mention this point, we are truly grateful for your benevolent support. Together, we are doing a really good deed: all your donations, bigger or smaller, do serve the same decent purpose. Day by day, this device will keep saving lives and future wellbeing of the kids that come into this world through pain and suffer. And if we are able to relieve them of it at least partially, giving them a chance for a healthy life, then is there any reason to keep aside? Fundraising is on, and we are definitely following the right path, so please join in!