We have new photos from Sunday's training of military instructors and we have decided to share them with you. Our trainees are enthusiastically embracing the learning process as the photos attest to.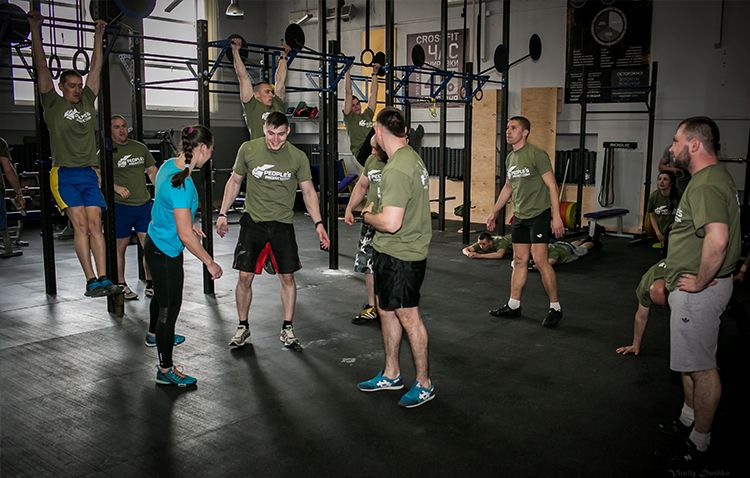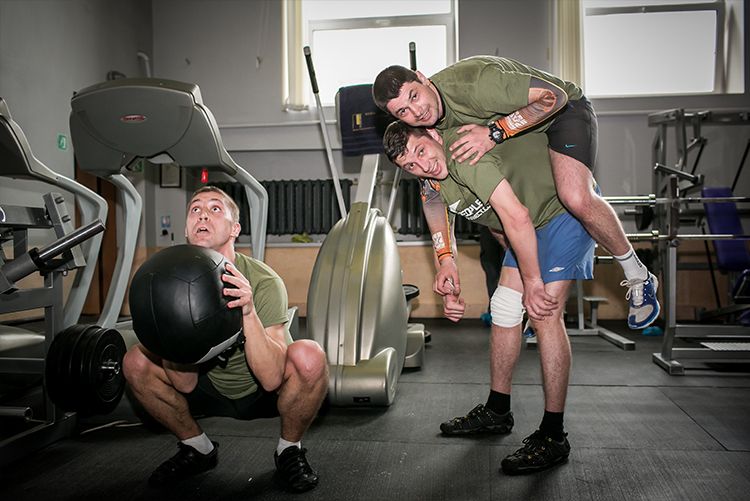 In addition, the group has added a new student. They have been joined by Alona, a naval officer. Thus, the project now involves two women Alona and Olena Savchenko who trains the military instructors. We believe this is an indication that the military is ready to change and abandon stereotypes of the past.
The coaches are very hands-on both for workshops and for training.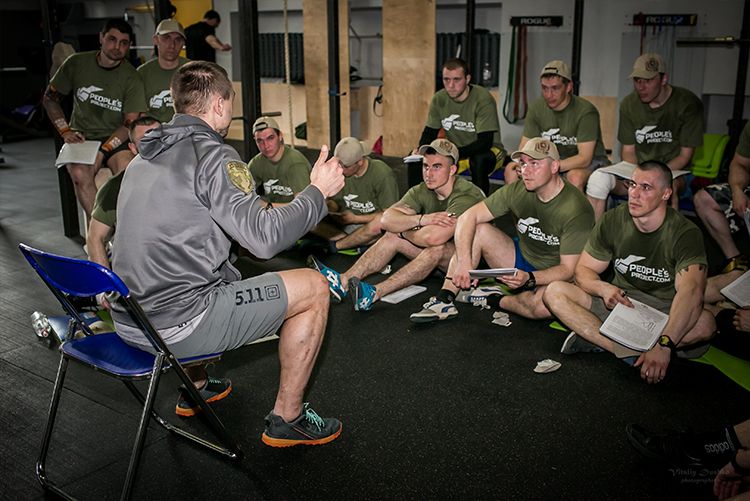 The students are warned it won't be easy, but it will be very interesting.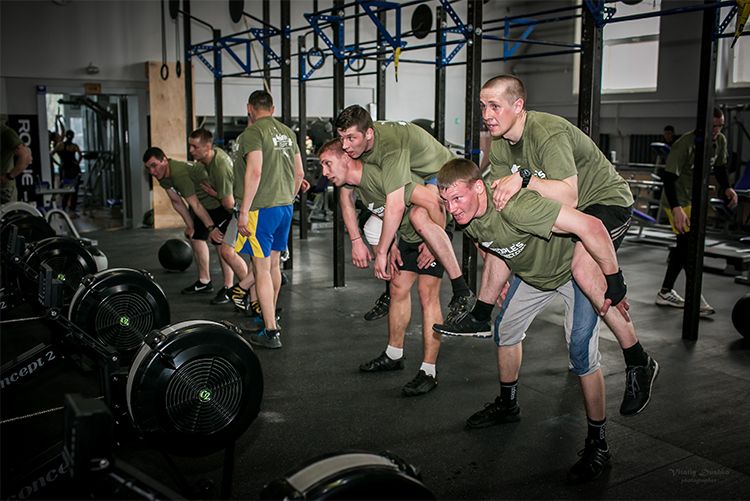 If you don't work up a sweat during training it does not count.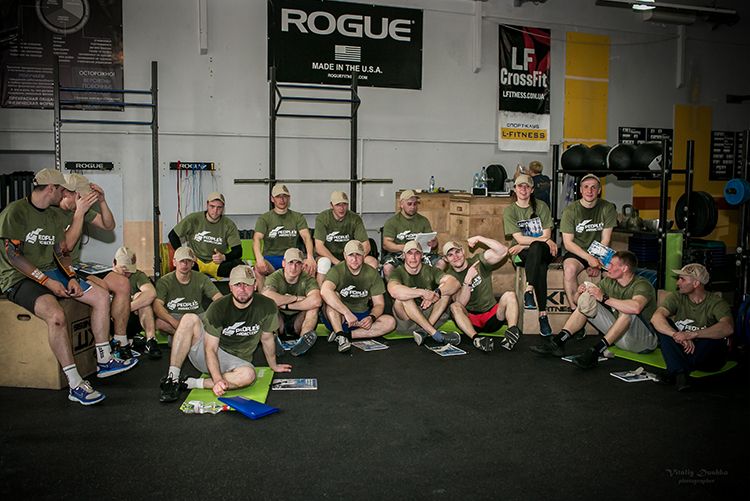 Coaches literally work at the students' level.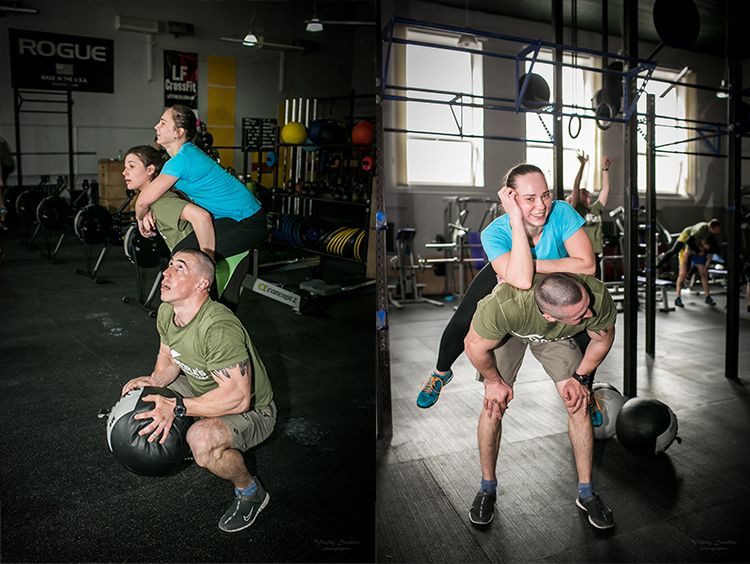 All are trying hard and conscientiously to perfect the work-out exercises.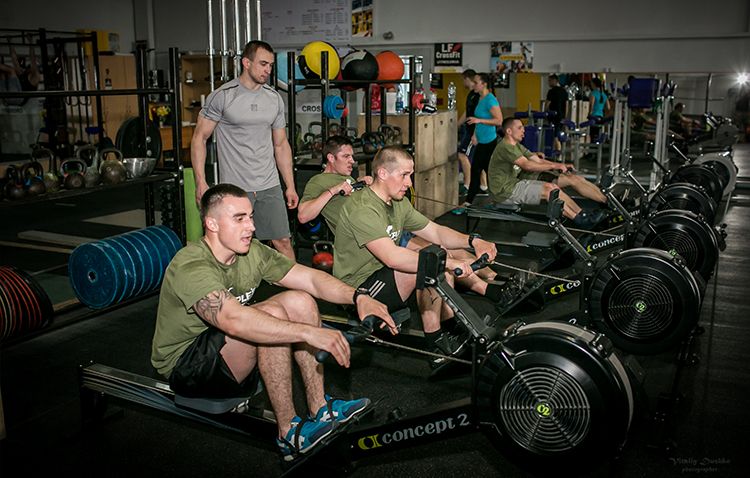 We also want to tell you about our latest innovation. As part of the project, Elite Training for Military, whoever donates 500 UAH or more receives a t-shirt from The People's Project, the same as worn by the military personnel undergoing training.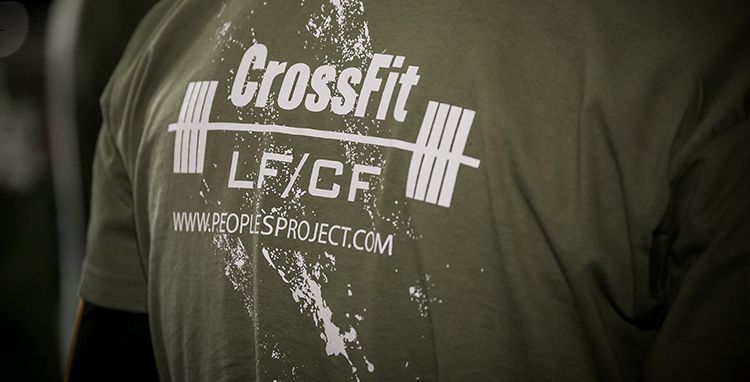 At the end of each week, we will check for and contact these benefactors. If you did not transfer via LiqPay and your phone number is not listed on the report section of the project, please call us at +38 097 334 2604.
The first T-Shirt has been received by Anna. She trains at L-fitness and understands the importance of good physical fitness. She donated money to the project last week and got the t-shirt directly from our coaches at the club.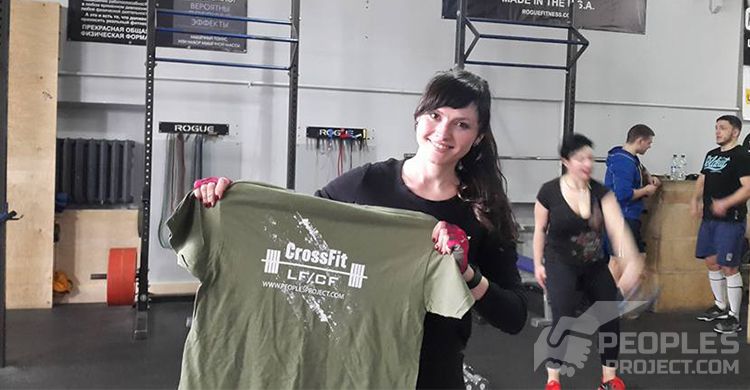 Every contribution to the project is a chance for our military to be trained to a world standard level of fitness. The approach to physical training in Ukraine's military has to change and we together with you have a chance to contribute to this change happening.