Wounded soldier from the 30th Brigade, Serhiy, is preparing for the final operation in the course of his treatment as part of the Bioengineering Rehabilitation for Wounded project. Earlier this year, we wrote a control X-ray examination showed Sfusion of the bones in Serhiy's forearm. Two months after the operation, the fighter was able to move his fingers. Today, the plates are being removed and he will undergo plastic surgery on scar tissue.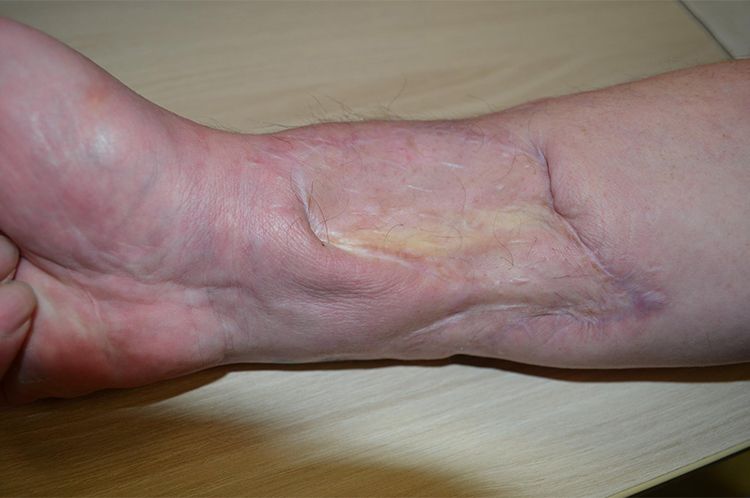 Serhiy was injured near Avdiivka, during seperatist shelling. The fighter survived only thanks to body armor. Unfortunately, multiple pieces of shrapnel injured his arms and legs when the shell exploded just 10 meters away. Shards ripped from Serhiy's arms skin, tendons and soft tissue.
He was treated in a military hospital is Krasnoarmeyskaya, then in Dnipropetrovsk, where he received a blood transfusion. Later, Serhiy was transferred to the Shalimov National Institute of Surgery and Transplantation Swhere he was treated for his damaged bones and nerves. In October 2015, tdoctors from the institute contacted the Bioengineering Rehabilitation for Wounded project and invited ilaya Medical Center doctor Volodymyr Oksymtsya to help perform surgery on the bones of the forearm.
An X-ray of the arm before treatment.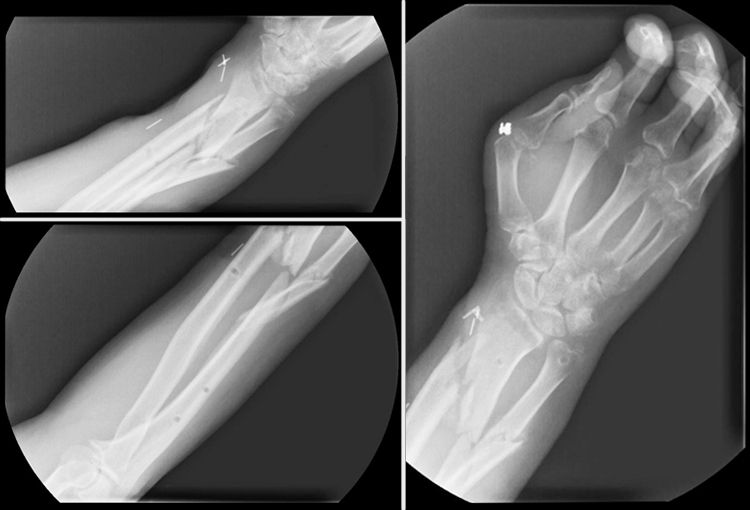 The ability of the doctors and your support has given Serhiy a chance to return to normal life, to be able to work and support his family. Ukraine's soldiers often find it very difficult to return to civilian life after experiencing the war, any physical limitations only exacerbate the issue. Within the framework of the Bioengineering Rehabilitation for Wounded we try to prevent disability and amputation in wounded soldiers. Your support is crucial.