A surgery with use of a biotechnology was performed for one of the most seriously injuries patients of The Bioengineering Rehabilitation for Wounded Project. Cellular materials will eventually form a new bone tissue and replace a part, that was damaged due to injury. The left leg is saved, and amputation is off the table now.
The treatment process was financed by volunteers of The People's Project on expense of people's donations.
The next stage of a surgery is completed successfully, so Olexiy went home. Fortunately, the question about amputation is closed. The Ilaya Clinic specialists stopped inflammation and implanted a fragment of tibia. During the latest surgery Olexiy got his left ankle joint fixated. The place of a defect was filled with cellular materials, that should form a new bone tissue. Further treatment after an examination is scheduled for January of 2017.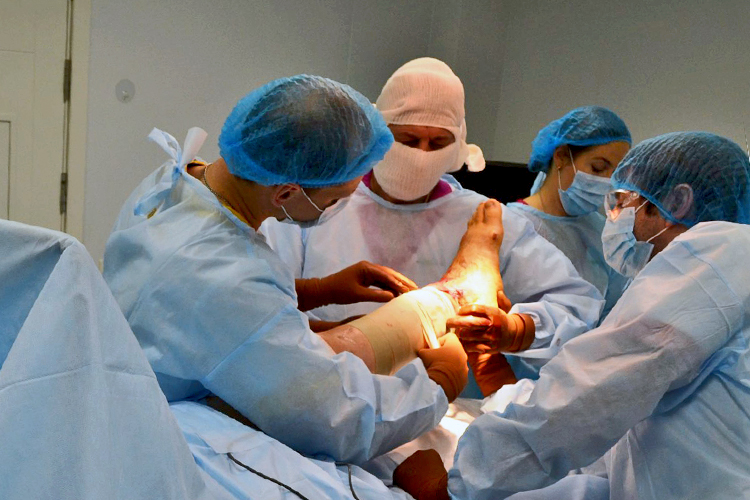 Olexiy is one of the most difficult patients of The Bioengineering Rehabilitation for Wounded Project. He got to the clinic with his right leg severely wounded, and complicated injuries of the soft tissue. Olexiy was injured with a close explosion near the Donetsk airport in February of 2015.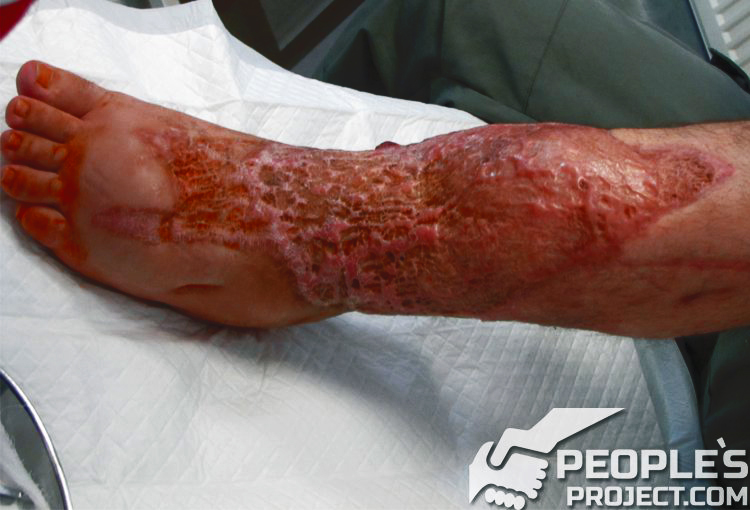 It wasn't even clear if there was a chance to save the left leg before the start of the treatment
Olexiy went through 10 surgeries in public hospitals, but this brought no tangible relief. A place of an injury got infected with osteomyelitis, so no one was able to tell for sure, if Olexiy's leg can be saved from amputation. That's why every new successful stage of a treatment was met with a sincere joy. A treatment of Olexiy was made possible due to the skill of doctors, and people's donations. Volunteers of The People's Project gathered for Olexiy more than 500,000 UAH.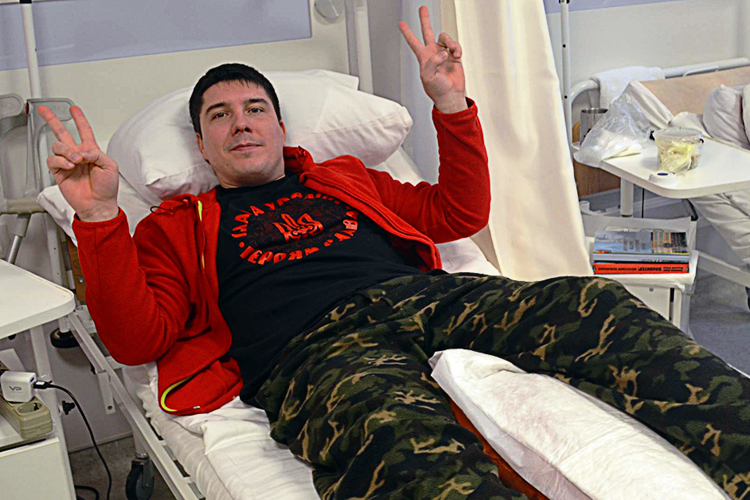 Compared to how it was Olexiy looks great now
Many other seriously wounded soldiers require treatment. Conventional medicine in Ukraine is powerless in such cases. And cellular regeneration technology of bones can not be financed from the state budget. The choice is between amputation and required treatment with help of the donations, collected through The Bioengineering Rehabilitation for Wounded Project. Join the project to save life.