Mykyta, 18, has been playing basketball since his childhood. From the first day Mykyta understood basketball would become an important part of his life. Mykyta currently plays in the Heroes League. Although this is amateur basketball league his skill means he is already poised for bigger things. Referees at these games are the same people who oversee higher professional matches and even the Super League.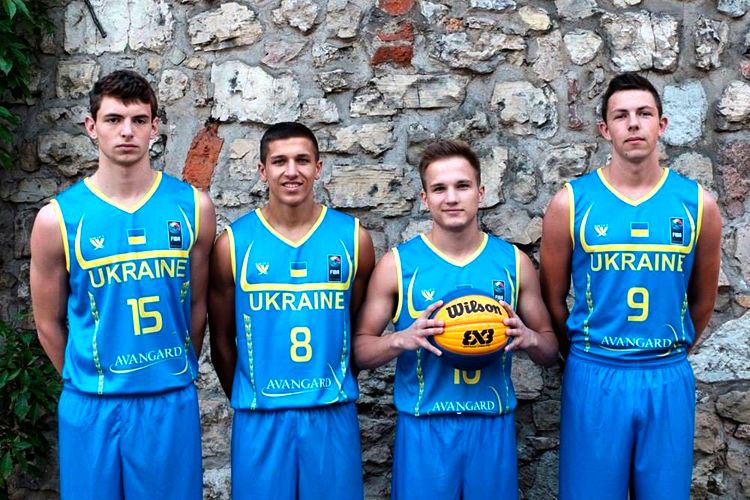 Mykyta (third from left) with fellow teammates
---
Mykyta's talent was critical in his team winning third place last year, while he would win best playmaker of the tournament. Recently his team, Teiwaz, ranked second in the competition, held in Kyiv. In general, Mykyta's team always delivers results and often takes home prizes in baketball competitions. This year, Mykyta will play for the Ukrainian national streetbll team. This street variant of basketball, which differs in terms of the number of players – three on each team and with a game area half the size of a regular basketball court. Mykyta is also keen to get into the national junior basketball team of Ukraine. We have no doubt this talented young man will succeed.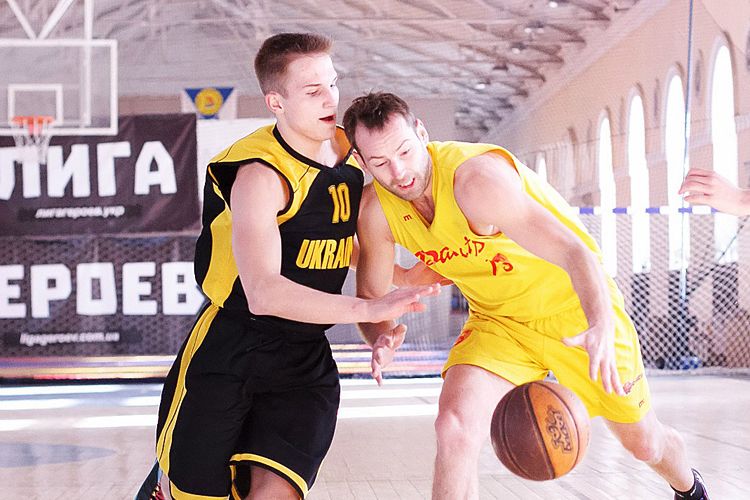 Mykyta's achievements and great future he owes to the playground near his own home in Troyeschyna. "Everything started in kindergarten. I always went with his brother to the playground, I grew up on it. He really helped me in the sense that I almost always played and I did not have time to go drink beer or something," Mykyta says.
In fact, playground gave him a healthy outlet and rescued Mykyta from a potentially troubled future. We can only guess what would have become of Mykyta if not for this playground in Troyeschyna. However over time the ground has become increasingly run-down and dangerous. The basketball hoop has been patched up numerous times and the ashphalt has cracked and become a hazard.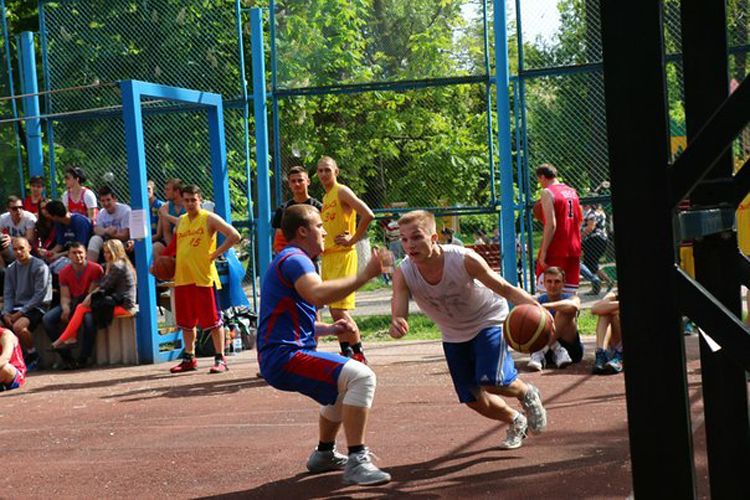 Саме на Троєщині почалася кар'єра молодої зірки баскетболу
---
That is all about to change thanks to ATO veteran and Pizza Veterano founder Leonid Ostaltsev, як корінний мешканець Троєщини, ініціював проект Urban sport. Troyeshchyna. The site is going to be re-equipped, permissions has been obtained, still outstanding is the financing for the purchase and installation of sports quipment in the area. That is why we are asking for your help. We want to be involved in such good deeds, and this means the young people of Troyeshchyna will be able to spend their days productively and not in search of mischief. Ukraine needs more talented athletes like Mykyta.