"Why am I doing it? Because I do not want to be treated as a special one in a public transport!" – answered to the reporter one of the fighters.
He is one of 20 patients of The Bioengineering Rehabilitation for Wounded Project, who gathered on May 28 in Kiev at St. Michael's Square to run the 25th anniversary Chestnut Run. The run is Charitable, and this year it was intended to help children with heart defects. Patients of the "Biotech" joined to support the initiative and remind, that there is no impossible.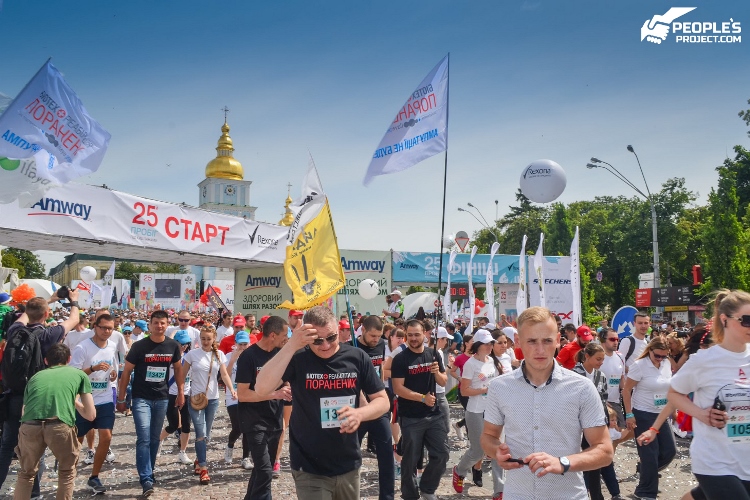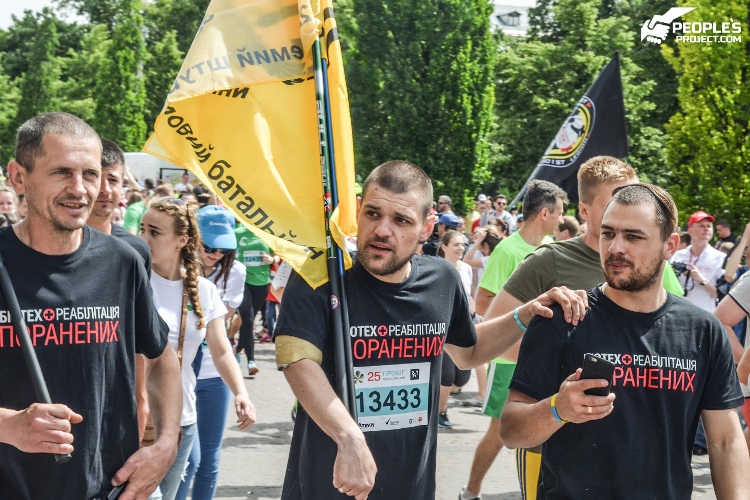 Everyone raced not for a victory or a sports interest. All of them are winners anyway. After all, they not only won the battle for life. Considering their injuries, they found the strength to continue the fight for their own health, for the opportunity to live normally, to use their hands and run with their own legs. More about brave winners in a video of "Kyiv" channel.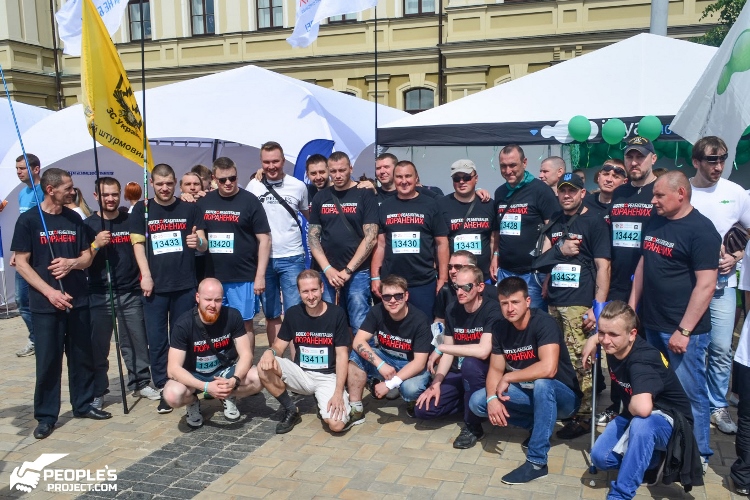 Journalists of TSN interviewed Roman, who was not running this year to not harm his hand with Ilizarov apparatus on it. However, he walked the route with all participants to support other guys. Hopefully, next year he will overcome the distance without any obstacles.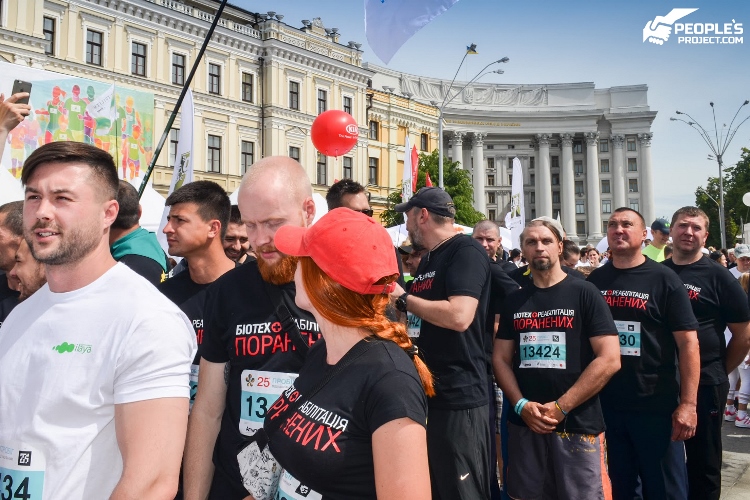 An attention of the journalists of the "Channel 5" and "24 TV" was attracted by Oleg. He had a bandage on his hand, and was limping because of a (temporary) difference in length of his legs. He is one of the most severely injured patients, and still goes through a process of treatment. Two years ago no one could promise, that he will be able to walk with his own two legs, or at least to survive. Today he walked 300 meters without crutches, and this is his personal victory. There are many more distances ahead, which he will have to overcome in the future, and we are sure, that he will cope.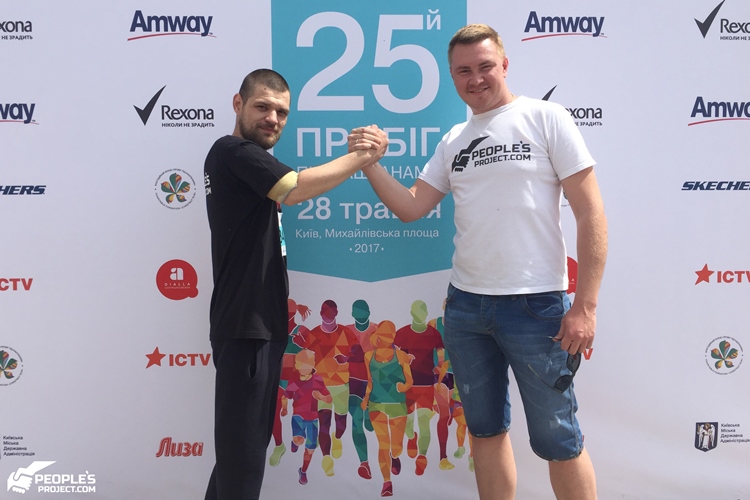 Oleg and the head of The People's Project Maxym Ryabokon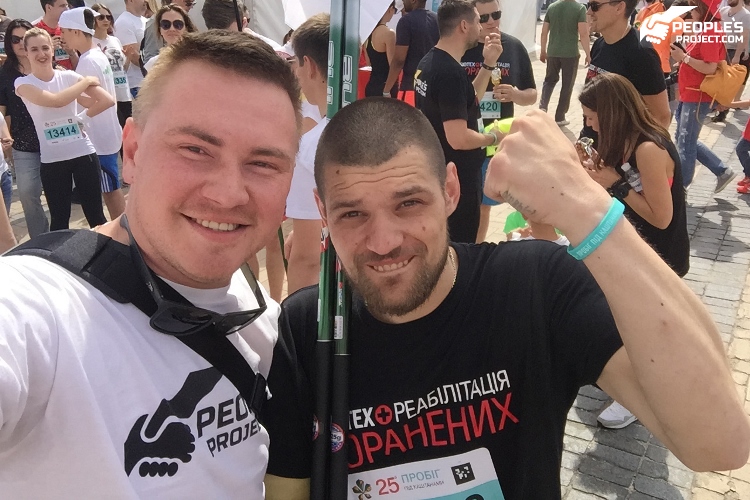 Of course, not all fighters, who can walk, were present, and even run thanks to the biotechnology. Not all of them could be present in Kyiv thats day. Someone was passing their exams, or at work, or served at the ATO area, or even engaged in an agriculture. And the biggest thanks are to all, who contributed, so Ukrainian defenders could just live their lives and deal with their everyday chores.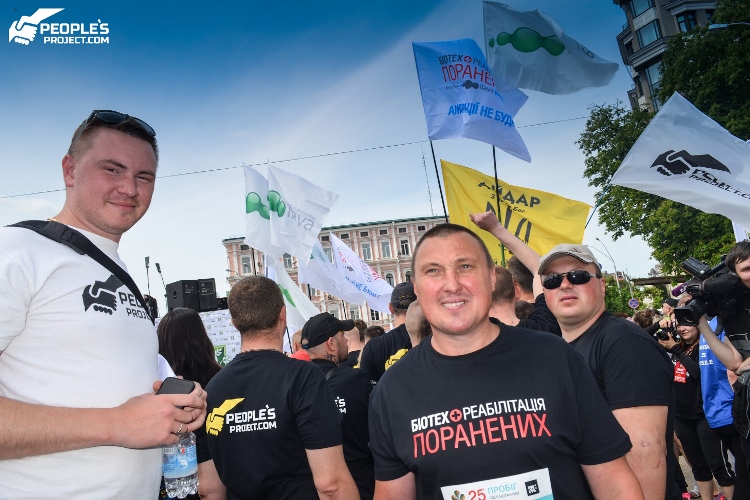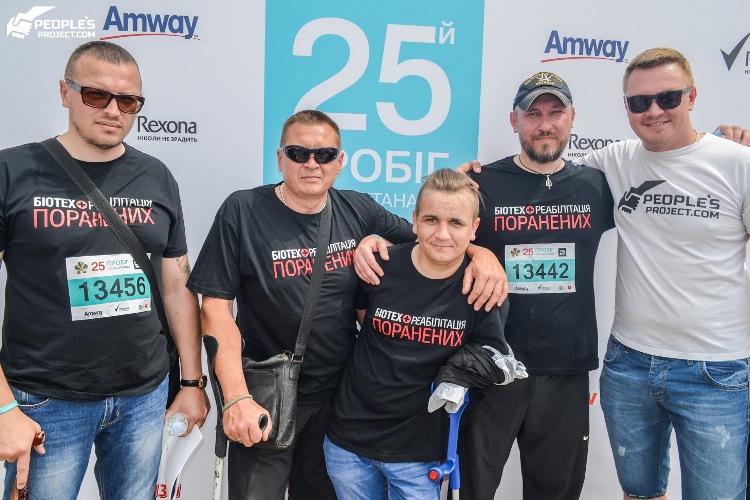 The volunteers of The People's Project are incredibly proud to help those strong spirits, those brave warriors. All this was made possible thanks to your support. If there were no charitable donations to The Bioengineering Rehabilitation for Wounded Project, this miracle could have never happen.