Only yesterday we published the news about our the visit to The Ilaya Clinic, where we met one of the newcomers of The Bioengineering Rehabilitation for Wounded Dmytro. Its nice to know, that the surgery was successful, and Dmytro recovers according to the plan. The next control examination is scheduled in a month and a half. Meanwhile Dmytro will spend some time in the family circle.
About 80,000 UAH were gathered by the volunteers of The People's Project with the help of people's donations. It was a real gift for Dmytro for his 26th birthday, because that is when he arrived to The Ilaya Clinic to start treatment process.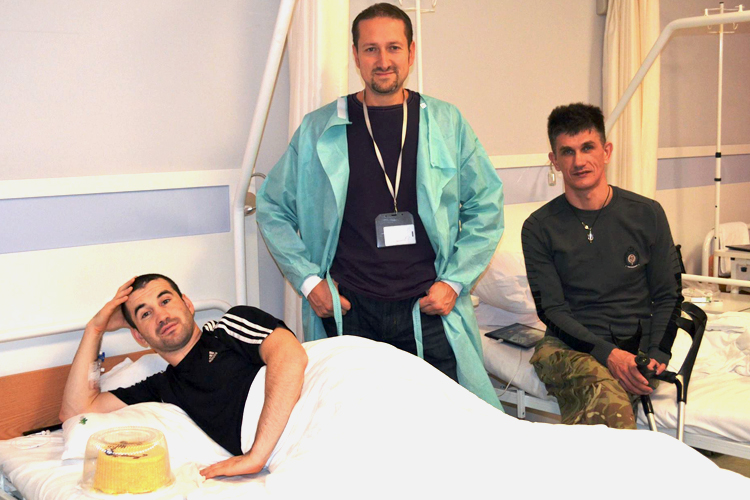 On the first day at the hospital Dmytro celebrates at the same time his birthday and the day, when the money for the treatment are raised
Just recently the doctors finished the complex plastic surgery to implant the skin application to the injured area in the Dmytro's popliteal fossa. Dmytro was injured in the battle near Debaltseve two years ago. The wound was partially healed at the public hospitals since then, but the skin in the place of injury began to break from the slightest exertion.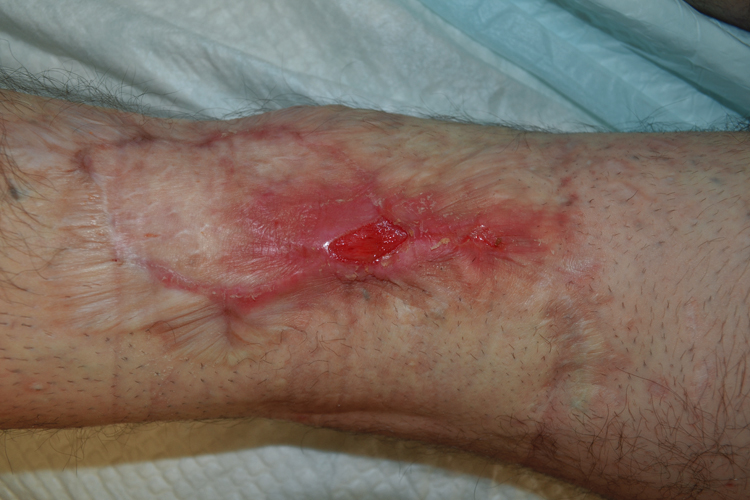 The Dmytro's wound before the surgery
Neither medication nor the therapeutic procedures have given the required result. Dmytro turned to the highly qualified specialists of The Ilaya Clinic. The mentioned skin area undergoes the significant stress from any active movements or just during the walk. Also, it changed during the wound treatment. The additional surgery gave the positive result.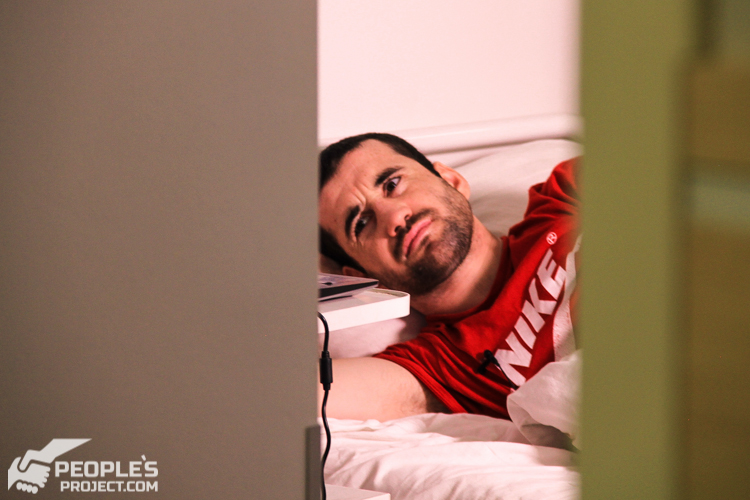 Dmytro few days after the surgery
All the skin lesions, complex fractures with severe defects and ruined bones, the terrible consequences of the osteomyelitis and other serious consequences of the injuries of the defenders of Ukraine are treated thanks to the people's donations and the skills of the doctors of The Ilaya Clinic in terms of The Bioengineering Rehabilitation for Wounded Project. The donations are one of the key conditions for the success of the treatment. Join The Bioengineering Rehabilitation for Wounded to help save life.