One of the youngest members of The Biotech is getting ready for the final surgery. Actually, Igor went through the complete treatment course a long time ago. This time he will have removed an orthopedic plate and two screws, which held the bones during the treatment process.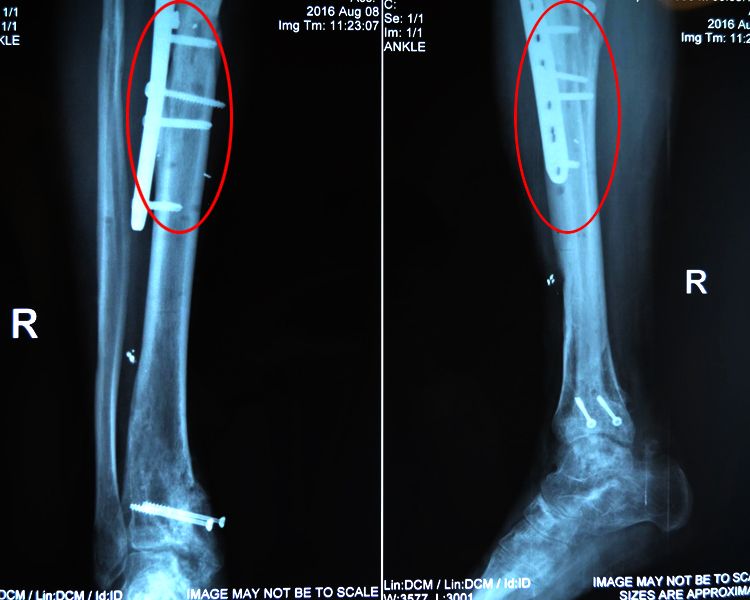 All this metal will be removed by surgeons
Igor is a soldier in his 20th, who fought as part of the OUN volunteer battalion. He received terrible wounds at Pisky in 2015. During the combat operation he along with his team hit the enemy mine, and the stretch during the retreat. Young fighters wanted to blow themselves up with a grenade, to not get into the hands of an enemy. Fortunately, their colleagues get to them on time, and took the wounded from the battlefield.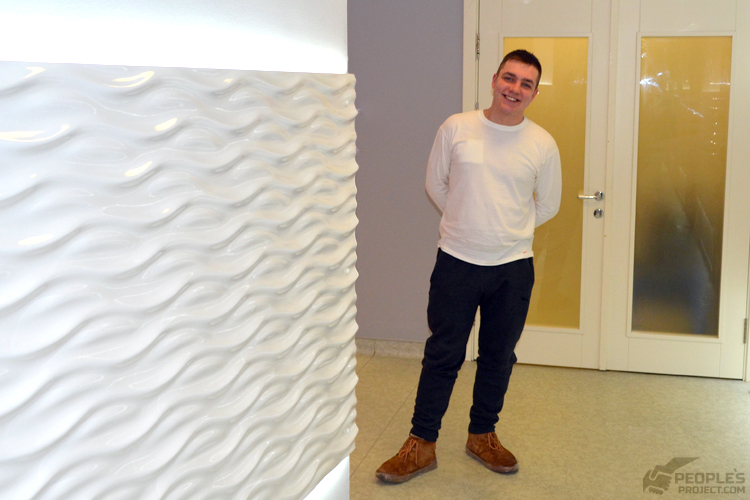 Now Igor stands on his own two legs confidently
He went through numerous hospitals in vain. Severely injured foot and shin have not fused, and the tissue began to deaden. He run a risk of amputation in his 20th. Luckily, cellular technology helped. The specialists of The Bioengineering Rehabilitation for Wounded Project were able to fix and grow injured bones back together, and return the boy back to normal life. The treatment proved itself effective, and nowadays Igor recovered almost completely. Now he continues his studies at Poland, and actively develops his leg.
The completed course of a treatment for Igor The People's Project volunteers covered at the expense of donations. We collected over 500,000 UAH thanks to the contributions of ordinary people, and support of individual benefactors. The government remained aside, with neither solution for help, nor funds for a treatment. A lot of other soldiers, who currently go through the treatment process at The Bioengineering Rehabilitation for Wounded Project are in a similar situation. And that is us, who are definitely able to help them. Once again we ask for a support. Your donations give us an opportunity to bring severely injured Ukrainian defenders back to normal life.