It is almost a year since Bohdan completed treatment within the Bioengineering Rehabilitation for Wounded project. Since then, the guy's life has changed radically: he has been engaged in assisting his comrades, living active life, supporting other wounded in charity races, and recently he has even opened his own café in his home town of Brody, Lviv region.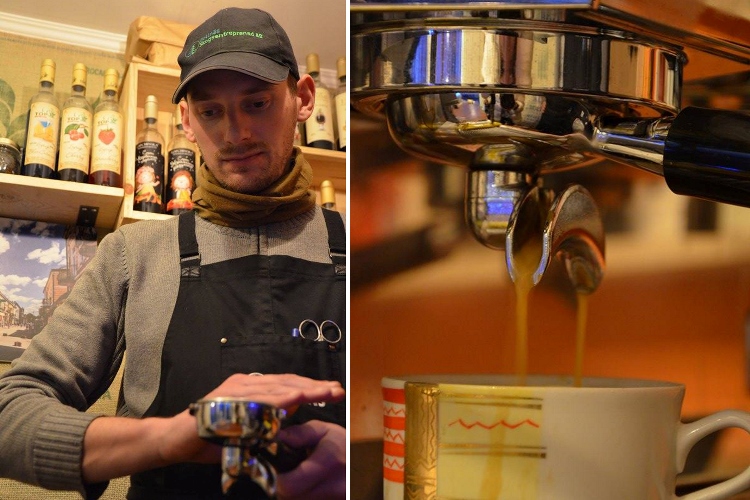 "While at war, everyone is dreaming of his or her future life and post-war activities, – Bohdan recollects. – This is was our most popular topic we discussed with the guys. There was a medical unit called "At Stepanivna's". Stepanivna was a volunteer doctor, she was providing medical aid to our brigade for a long period of time, and for this reason she arranged a medical post in practically five hundred meters from the forefront positions. Besides, she was exceptionally good at making coffee! And we got used to this drink much!"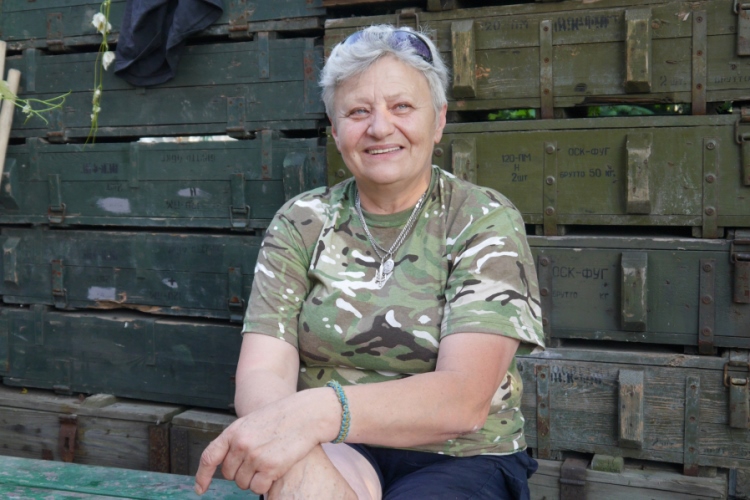 A legendary volunteer medic "Stepanivna", whom fighters call "Pisky mama"
In March of 2016 Bohdan retired from the army. First he was going to travel throughout Ukraine on his motorbike, then got engaged in his old hobby and started to restore retro bikes. But later he decided to learn something different and use the skills he got in the army. When he got the opportunity to take the two day courses for the ATO veterans aimed to teach them running their own restaurant business, Bohdan understood that it was his chance!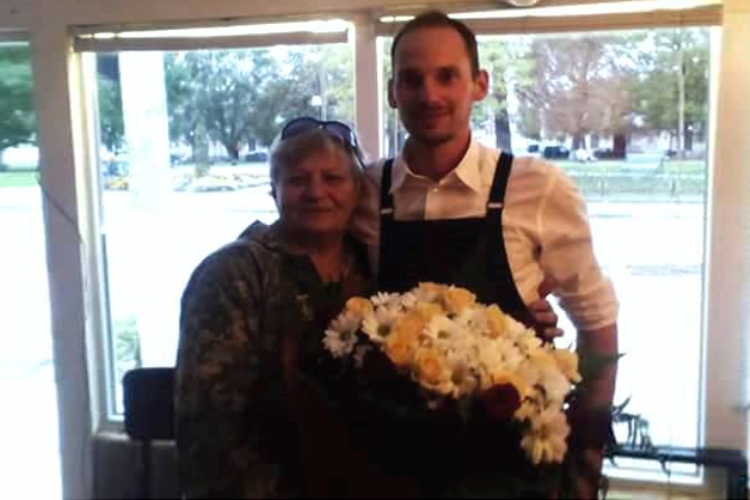 Bohdan has kept his promise to open his own café. And "Stepanivna" kept her one and came over for a coffee!
At the same time Bohdan's comrade, Dmytro, opened his cafeteria in Kyiv as well. Its title was "93 grains". Bohdan liked his comrade's initiative very much: "I was fascinated by its name. It reflected our heart – the essence of both our Brigade and comradeship. There is every soldier serving with us, in these "93 grains". And I asked Dmytro's permission to use the same name, and he agreed."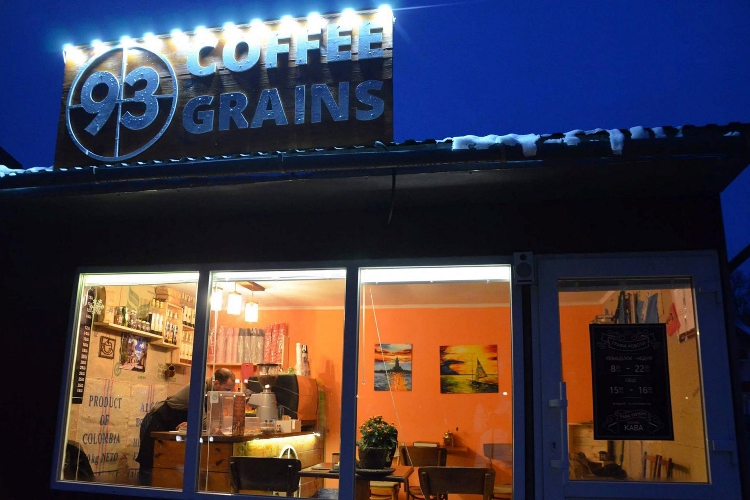 Bohdan orders coffee beans from all over the world, and always tests the blend for himself. "Stepanivna" affected his taste in coffee so greatly that now he has grown into an exceptionally picky specialist. Once, long before Bohdan ran his own business, the volunteers of People's Project met him in Kyiv, just to chat about his treatment (which was going on at the moment), health condition and of course to have a cup of coffee together. That time Bohdan shared his plans for future with us. He told he was going to pick the blends on his own, just to avoid the situation when "you need to put more sugar into your coffee because it is not that good".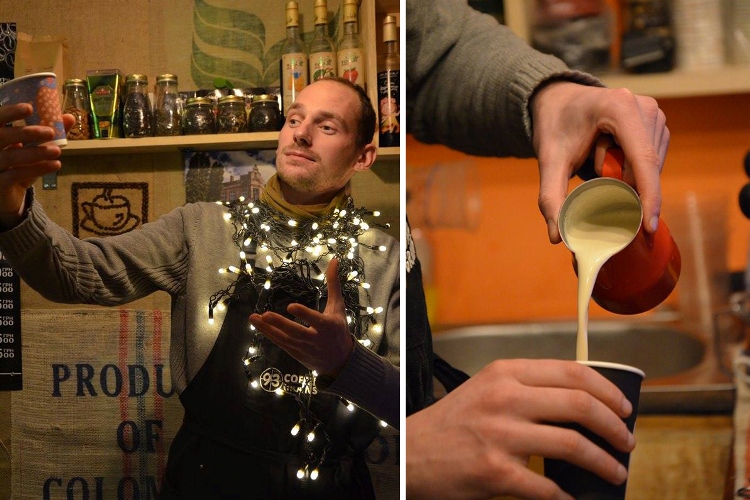 Since then, Bohdan's lifestyle has developed into a proactive one. Now he can hardly find a second of free time. At his own café, he works as an owner, barista and waiter at the same time. He is in everything, and he is happy with that. Moreover, he thinks good coffee is even capable of depriving veterans of frustrating ideas as caffeine cheers you up and enhances your vigor. And the cup of coffee made by your battle blood-brother, can even pluck anyone from depression at once! If seriously, the guy pays lots of his attention to supporting the vets. Although his arm got healed a while ago, from time to time he comes over to the Biotech to give the hand to the wounded fighters to support them and cheer them up by his own example. Keep it up Bohdan!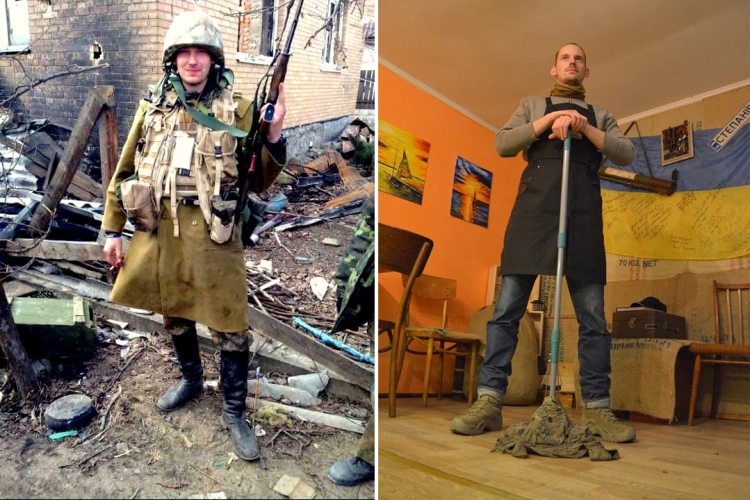 May we remind you, dear friends, that despite rather an impressive amount of recuperated "graduates" of the «Bioengineering Rehabilitation for Wounded» project, more new fighters join the initiative continuously. Now a young marine Dmytro is waiting for his first surgery: the guy's shoulder has still been a mess. His injuries are even heavier than those Bohdan used to have, so it will take more time to get him recuperated. Still hopefully, we will be able to write such a positive news about Dmytro as well. And now it is the right time to help the guy get well!