One of the newest patients of The Bioengineering Rehabilitation for Wounded Project Igor at last started smiling. Today Igor celebrates a great holiday. Today he turns 25. Even though this holiday Igor have to spend in the walls of the clinic, a next one Igor will meet at home having healthy and strong legs. And we have all reason to hope for it.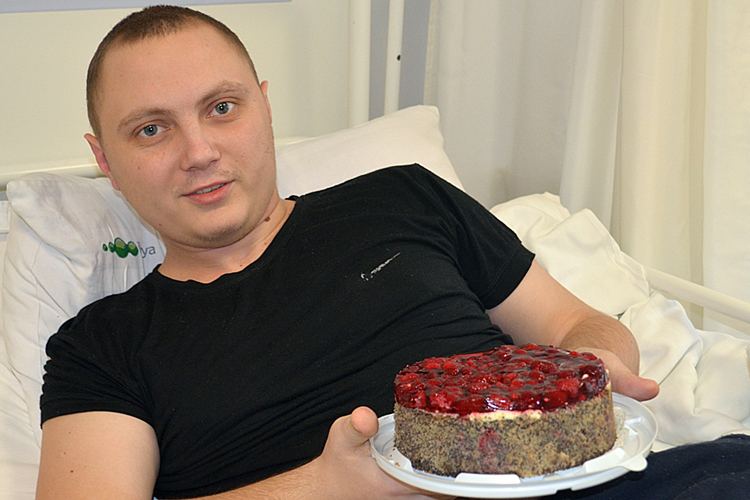 Igor already had the first serious surgery for his femur. The surgery took place on January 19th, and all time after Igor was recovering after a hard phase of a treatment. That is why we decided not to bother the exhausted patient with questions.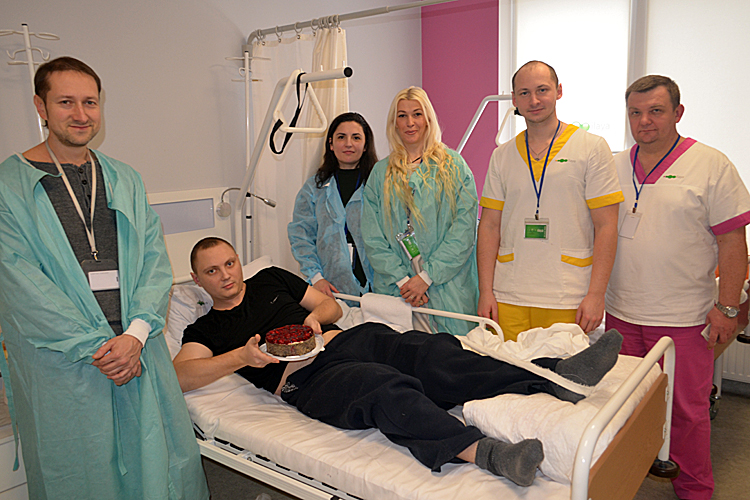 During a difficult and prolonged surgery Igor had gangrenous bone remains removed. Also he had his femur brought into a correct position, and healthy remains of a broken bone fixated with an Ilizarov apparatus. On top of that, doctors dare to do the hard thing. They clearly assessed the state of a bone, and completely removed from Igor's leg broken screws and broken pin, which were holding the remains of the femur together.
Today we can say, that Igor went through a surgery remarkably well. Meanwhile, tissues rest and recover before the next stage of a treatment. This short time before the end of February Igor will spend at home, with his family. In general, Igor's face expression speaks for itself.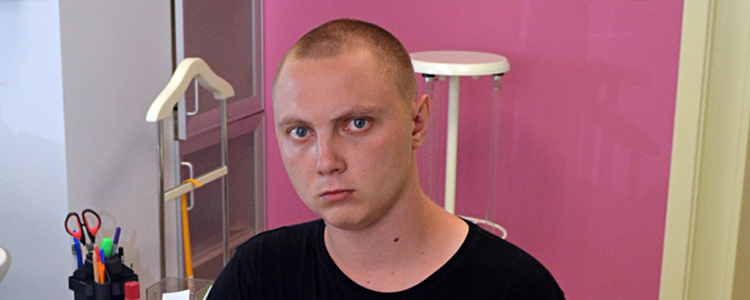 Igor before the treatment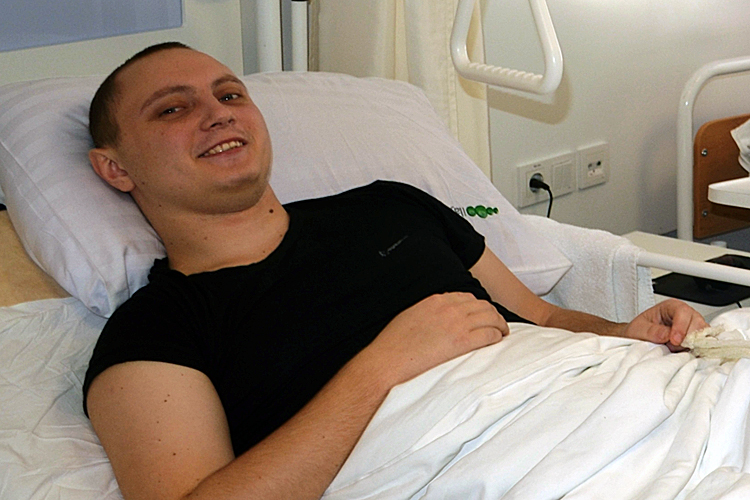 Shining smile after the successful surgery
Unfortunately, the government refuse to finance the treatment of Igor. Wounded defender of Ukraine hoped, that a cost of a treatment will be covered from the state budget, but the Ministry of Healthcare of Ukraine refused. Only the benefactors can only help Igor to recover. The expenses of a wounded soldier are covered by The People's Project at the expense of charitable contributions. And this is a almost 500,000 UAH. It is important to consider, that Igor is not the only patient of The Bioengineering Rehabilitation for Wounded Project, who requires prompt treatment, which state budget does not cover. Only thanks to your generosity we can bring those guys back to healthy life.
Join the project to save lives.