It is been really loud in the walls of Mykolayiv L-fitness Club since the early morning. The tension, struggle and battle spirit are signs of the beginning of The Cross-fit Benchmark competition.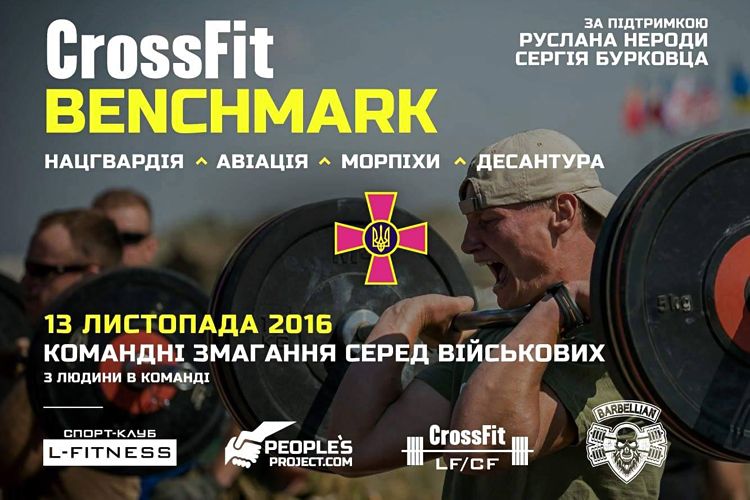 The event consists of separate tests in which teams perform benchmarks – unified complexes of exercises, which certainly can not be performed by the beginners. This competition is the final exam of The Elite Training for Military Project organized by the volunteers of The People's Project. The aim of the project was to prepare 20 cross-fit coaches out of the number of Ukrainian soldiers with help of the sport experts. From now on participants will have to spread this sport discipline among the colleagues in the Armed Forces of Ukraine.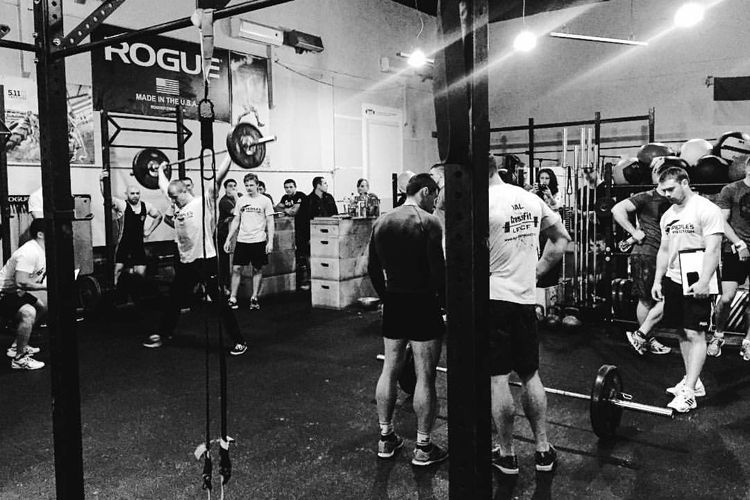 In the middle of the fight. Photo by Alla Zotova
The total number of competitors divided almost in half. One half of them are the participants of The Elite training for Military Project. The other ones are teams from different military units, which applied separately.
The Elite Training for Military Project is a joint initiative of The People's Project and highly qualified cross-fit trainers such as Valeriy Kysel' and Olena Savchenko. Among the others in  the training are also engaged other cross-fit specialists such as Pavlo Siren'kyy, Dmytro Polikovskyy, Andriy Indychko and Anton Bodnar. For two months trainers taught participants the basics of the safe move and effective training load. The overall objective of the project is to prepare twenty military in order to improved their own physical health and give them an opportunity to act as trainers for their colleagues. The Cross-Fit Benchmark challenge should demonstrate that cross-fit with its structured and complex exercises is a great athletic discipline for the army.
After the competition is over we would be pleased to tell everything about the winners and reveal the most interesting moments of the event.
---
It is sad, but the amount of money required by the project is not collected yet. The services of the club has been payed. Also, it was given with the financial support, that made the competition possible. But the effort of the team of coaches remained unpaid yet. Two months of exhausting work all coaches spent just on pure enthusiasm. It would be honest to reward time and work they dedicated to the future of Ukrainian Army. Right now is the best time and place to contribute to The Elite training for Military Project.