Separate company of snipers of the 79th crew under the command of the Hero of Ukraine Valeriy Chybinyeyev invites the snipers to apply. The evidence of this is a record on the Facebook page of the famous volunteer and co-founder of the Combat.ua Pavlo Kashuk.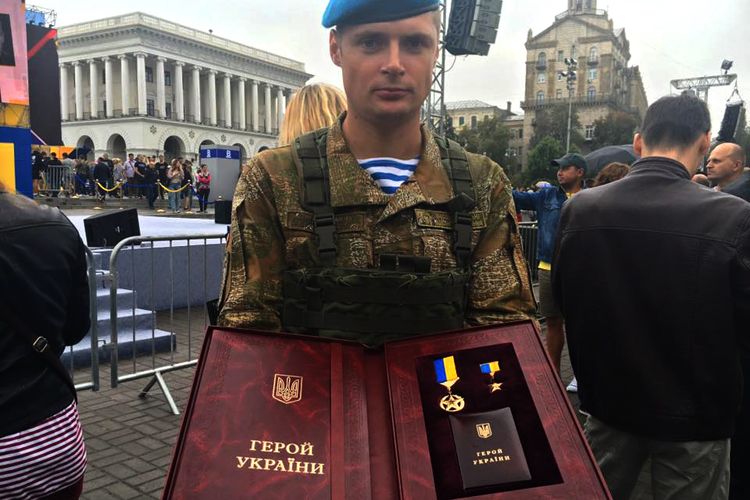 Division Commander Valeriy Chybinyeyev just got Star of The Hero of Ukraine. Photo by Roman Sinitsyn
According to the message the snipers by heart's choice, not a profession are the target audience for the offer. The candidates are required to be willing to move to Mykolayiv. Also, they need to have confirmed military experience, preferably as a sniper. That last one is optional because it will be though during the studies. Candidates will be offered with official contract, decent salary, reasonable benefit package and even the ability to get their own place to live with the time. In addition, candidates are promised to be assisted in the transfer from the other military bases. The unit is armed with the good old Dragunov sniper rifles (DSRs) and modern sniper rifles of foreign manufacturers. On top of that guys will be provided with modern additional equipment. Candidates should apply by the link in a personal message to the Pavlo Kashchuk.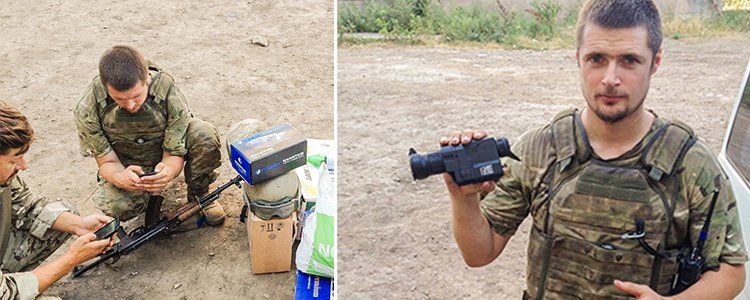 Valeriy at the front just received another package from volunteers
Separate company of snipers of the 79th crew is the combat unit equipped mainly by the volunteers. Various optics and imagers that are of a high need by snipers on the hottest spots were purchased using the donations and immediately transferred to the front. You can participate in The I am the Sniper Project to assist the military specialists in the protection of the border of Ukraine against the enemy aggression.