Bohdan a 93rd Brigade soldier, was wounded near the village of Pisky in December 2015. Today marks a very important day in the course of his treatment. Today, the main operation is scheduled for the fighter's arm. Doctors will introduce chips of osteoplastic material with autologous stem cells at the site of the nonunion fracture of the radius. We are sure that everything will go well, and this operation will be the next step to Bohdan's full recovery.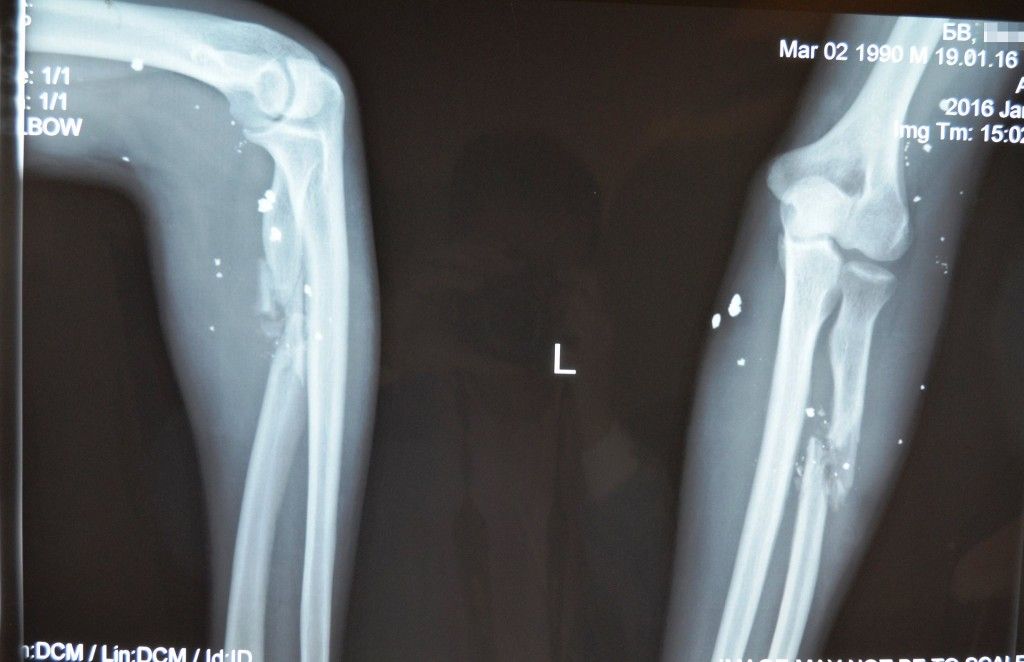 More than four months have passed since the tragic day when Bohdan was wounded. On December 1 2015, together with a colleague, he hit a mine. His brother was killed, and Bohdan received shrapnel injuries to his arms and eyes. Bohdan was lucky to survive but could remain disabled, since the bone in his arm has not fused. Fortunately, he was enrolled in the Bioengineering Rehabilitation for Wounded project and he has hope for recovery.
We thank all who contributed to the fundraising for Bohdan. Thanks to you he has reached the main stage of his treatment. However, many more injured defenders are waiting for yours and our support. Let's help them together.