Whether in the dust of the sea steppes, in summer sands or in off-season mud, an APC is the Marines' major unit of machinery. This compact still extremely strong vehicle emerges in the middle of a battle, hits the enemy with a few accurate machine gun bursts and disappears so fast that the opponent has no time to even aim their weapons. Enforced with light armor, it is able of protecting the crew against small arms but not against large calibers – that is why the skills of an APC's driver makes the key factor for its survival in a battlefield. And, correspondingly, for preserving its crew members' lives.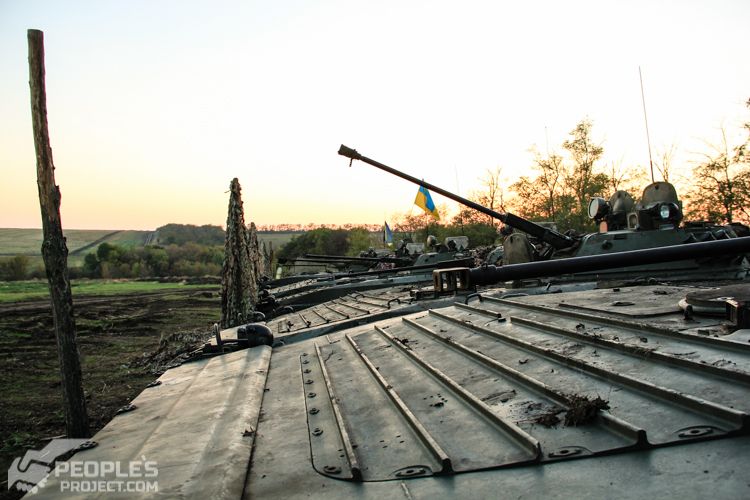 We happened to observe these Marines' APCs with our own eyes while visiting the frontline
No wonder squadrons and even troops often compete in various disciplines. Naturally, the APC crews have such competitions as well. Guess who won the first prize in the APC's best crew contest this year?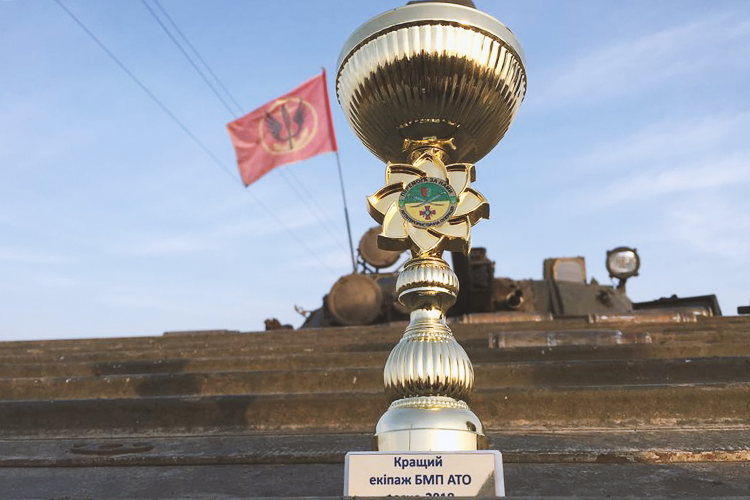 Of course it was the Marines from Vadym Sukharevskyi battalion! A number of tests and extremely hard races testified that the rest of our APC crews are rather good still they are still no match for the Marines. Guys, our sincere congrats on your victory!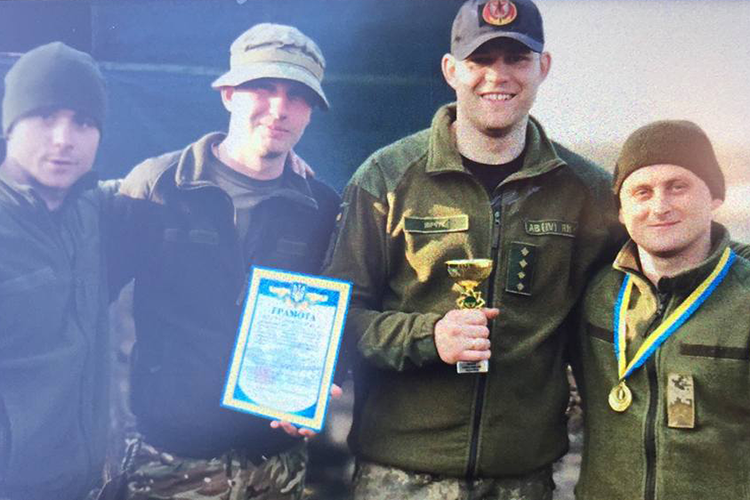 Sorry for the poor quality of the picture: frontline conditions are far from those of a photo studio
Now to the practical side of things. Before an APC moves to complete a combat task, its commander has to make sure he will avoid ambush where the vehicle can be hit by a russian RPG missile or a heavy machine gun. It is scouts who are responsible for each APC's outing safety. And it is the scouts who need our assistance.
Move the slider to see the illustrative difference between the images delivered by a night vision kit and a thermal vision gear
Right now, People's Project volunteer center is raising funds for purchase of a special head with a thermal vision camera mounted on it, for the Marines. This acquisition is intended to satisfy the scouts' needs: they are going to equip the PC-1 octocopter previously sent to them by the volunteers, with this thermal camera to use it while accomplishing their military tasks. This gear will allow them to see the enemy in all settings, day and night. This camera reads the thermal radiation, so neither the dark or massive foliage cannot present any hindrances to its performance. So our reconnaissance officers will be able to clearly see the enemy like fish in a barrel wherever they would hide.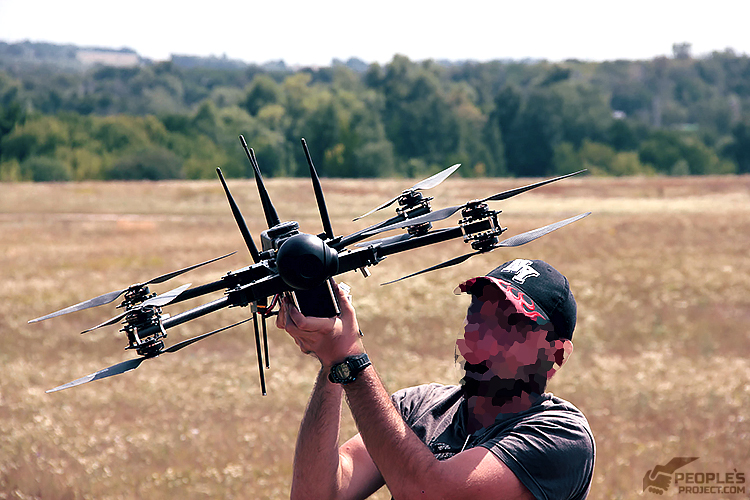 This is the Marines' aerial reconnaissance officer whom we taught to operate the UAV, and their octocopter PC-1 itself
Dear friends, as usual, your donations in the Mariupol Defenders project make a significant and considerable input in our country's defense in such a dark hour. We have already bought an aerial reconnaissance UAV for the Marines, so now the thermal camera's turn to get purchased. Surely we can do it together!