An active work in therms of The "Seven copters PC-1" Project continue. Just recently we received batteries for 2 more unmanned aerial vehicles, that Ukrspecsystems constructors build for the needs of Ukrainian military. So, the next stage of the transfer is a training of pilots.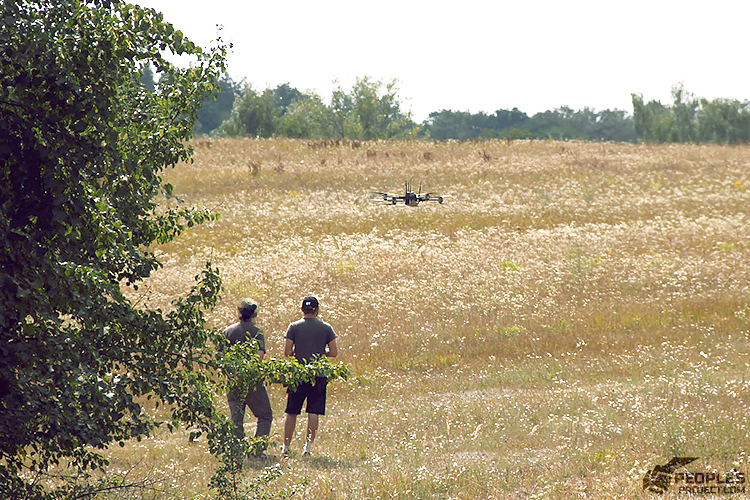 The training is the next logical step, after we collected funds, and payed for the production of octo-copters. We train future operators of those unmanned aerial vehicles together. Copters are pretty expensive things, so if we spend your money on them, we want to be sure, that the soldiers will not destroy them hitting the ground, or a tree during the first few minutes of an independent flight.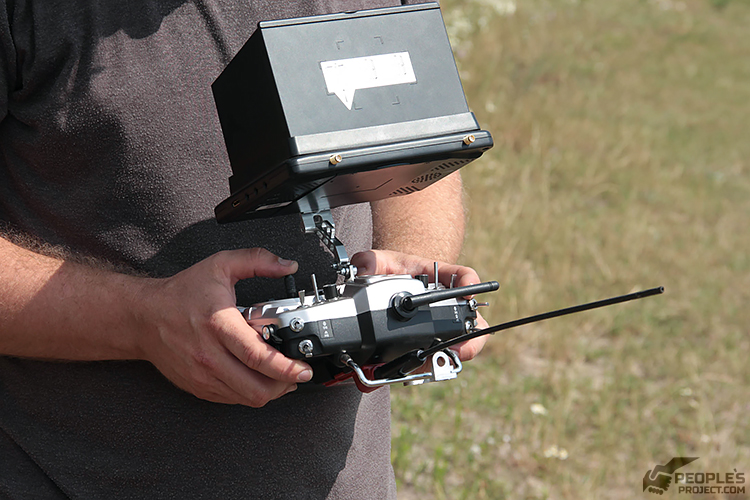 For example, we currently train a specialist for the Marines. In a while, the Marine Corps, which is getting ready to enter the new front in fall, will have its own remote eyes. He is mastering certain management techniques now. Shortly after the Marine Corps will be replenished with a qualified aerospace scout.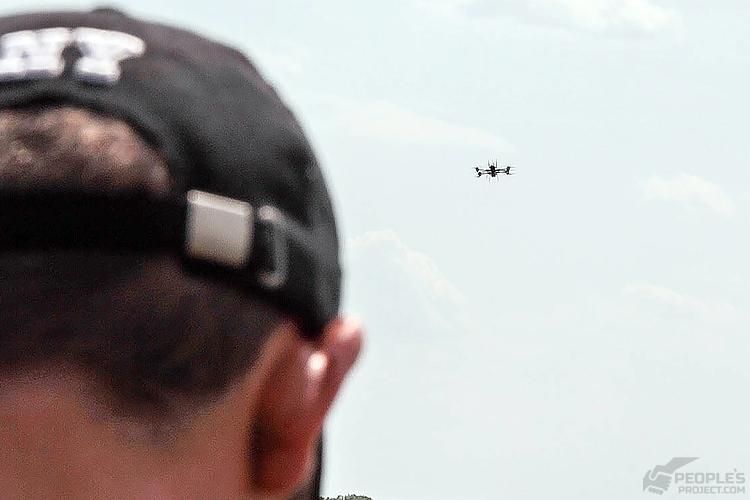 We also seen the benefits of using such a vehicle with our own eyes. It is extremely quiet. At a certain distance, the copter is almost impossible to be heard. On a distance, which technical characteristics allow it to work, the copter remain completely imperceptible to the enemy.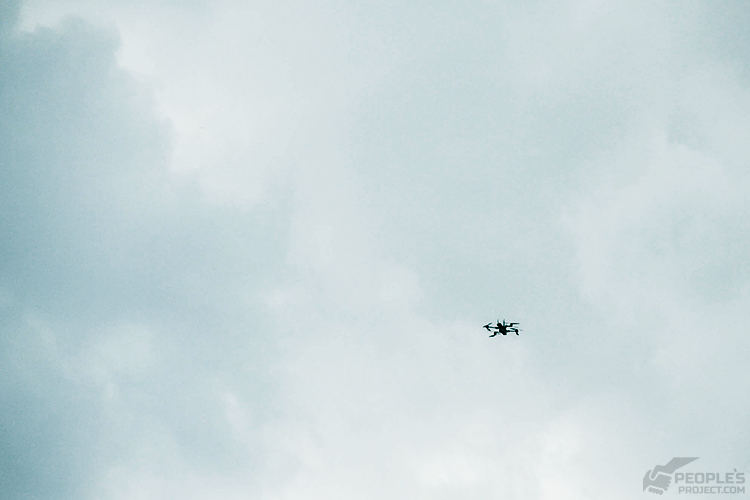 It would be extremely difficult for the hostile station of electronic warfare to detect a copter, and block it. The reconnaissance UAV has the encrypted data transmission channels. And even if it looses the connection with the operator, the built-in automatics will force him to return to the point of departure.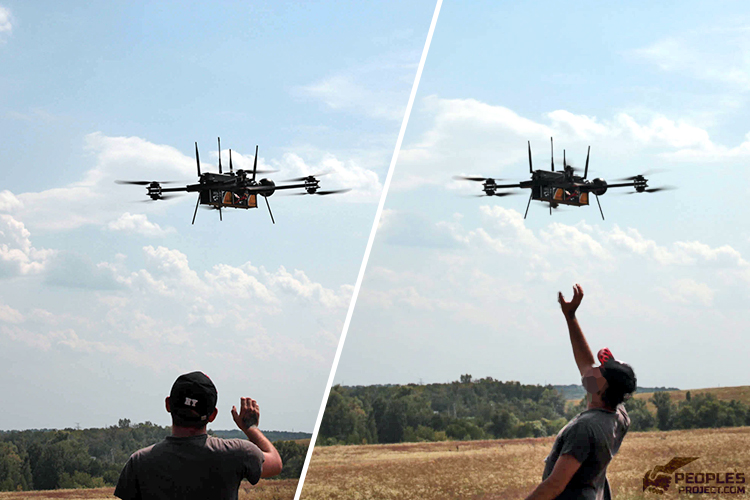 This copper is designed in a way, that it constantly monitors the coordinates of its location. Automatic work for a predetermined route, take-off and landing at a certain point is so precise, that it can land into ones hands. Built-in options of UAV PC-1 allow to precisely determine the coordinates of the enemy objects, and put them onto the operational maps.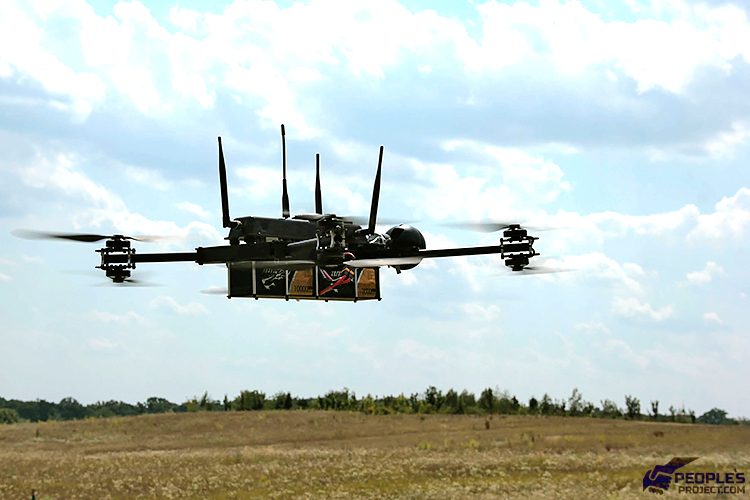 Such copters are equipped with infrared or conventional high-resolution cameras, which allow Ukrainian defenders to conduct intelligence of enemy's hidden positions. And considering the distance of work, and the running gear – 5,000 meters and almost 40 minutes – they can work with the minimal risks for their own lives.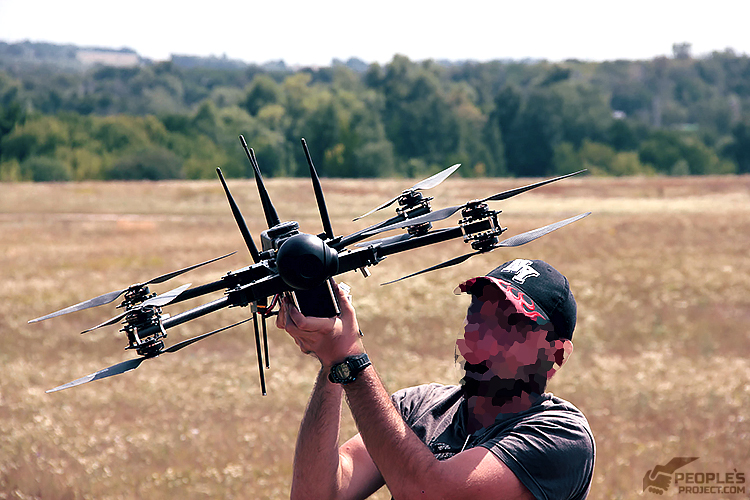 We ask you for help. Those 2 copters been already transferred to the military units, where they will faithfully serve to Ukrainian soldiers. However, the needs of the military are not completely fulfilled. Some of the units still need the same high-quality UAVs. We can pay for their manufacturing only at the expense of your donations. Even a few dollars donation to The "Seven copters PC-1" Project will be your great contribution to our joint future victory.