Dear friends, the war is on, and to say it is close to victorious end would be too far optimistic. Recently we wrote that the terrorists' snipers have noticeably intensified their work along the contact line. Now our military defined the most probable reason for their increased activity. They say, another group of terrorists have finished studies at their snipers courses. This explains why russian sniper coaches as well as their newest mercenary students have scuttled around the frontline like a new generation of cockroaches teasing our fighters: they are just gaining combat experience.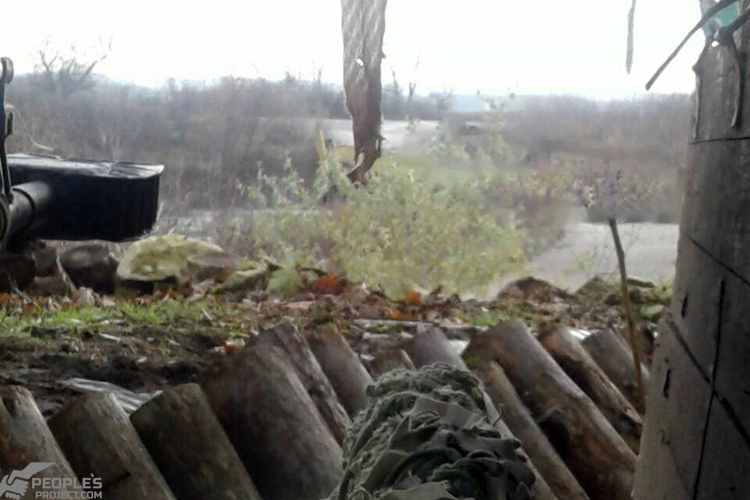 This is how the foothold of military action looks like today. The enemy snipers got used to sneak around such weeds
Accordingly, there is an urgent need in counter sniper opposing. But who proves the best in detecting an enemy and getting him calmed down, possessing the specific proficiency of counter-sniper performance? Of course it is another sniper. That is why the Ukrainian snipers work a way more effectively in the frontline suppressing the enemy shooters and vigorously protecting the rest of the fighters against the terrorists' gunfire.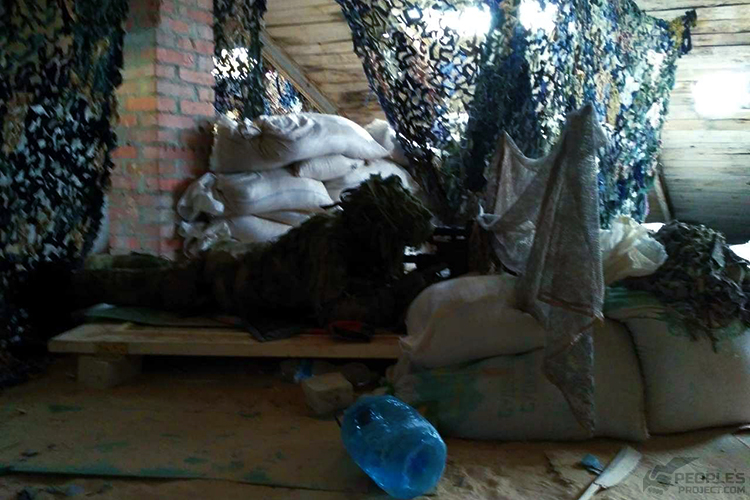 This is one of our guys during a regular combat outing
Hence, it is the Ukrainian snipers who need our support at the moment the most. Only recently we have supported a sniper unit which was new for us: this time we had the first experience of co-operation with them. Within the «I Am Sniper» initiative, the volunteers of People's Project raised the necessary funds, purchased and sent them a laser range finder. Lately our fighters returned from another outing where they tested the newly acquired gadget in combat situation. Now they are laughing happily and send you their sincerest gratitude to you: they say, the gear has proved exceptionally useful in their work and added both accuracy and efficacy to it.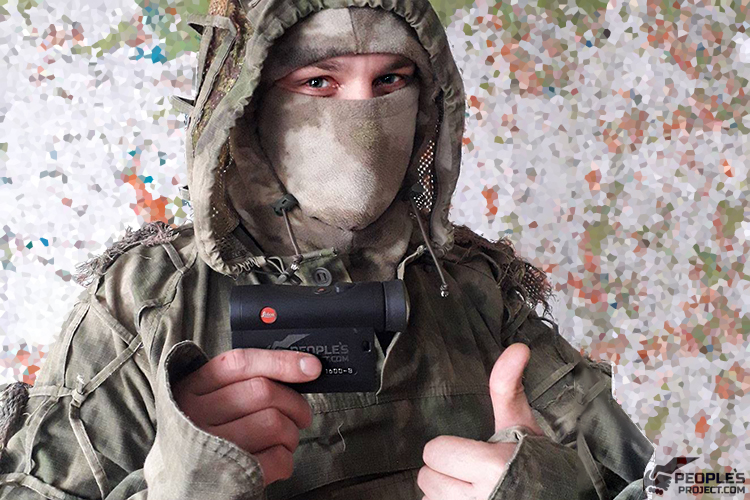 You just cannot resist supporting these nice guys, can you?
At the moment the guys are asking for more support: right now they need a few more suppressors, that is silencers for their arms. This gear is of a great help when you are at active work: the silencer muffles the sound of a gunshot dispersing it in space thus disguising the position of a shooter. The subdivision's best rifles do not exactly fit into the normal army weaponry selection: these guns make fairly potent non-standard armaments, so it is rather impossible to equip them with extra gear by means of official military channels. Consequently, this is a nice opportunity for us to assist: for these guys to pacify a few more well-trained russian terrorists down and to minimize the risks for their lives, we ask you to actively participate in the project.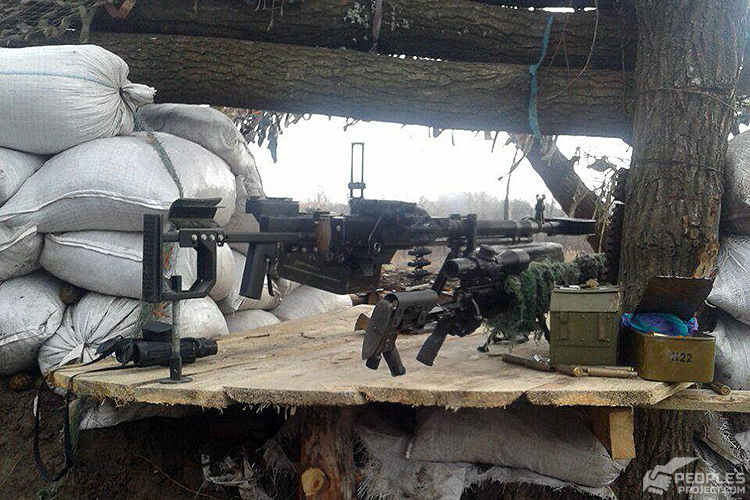 Our firing position. If needed, the guys are ready to either fire their machine guns or engage sniper work to calm the enemy down forever
We have been purchasing all necessary equipment at the expense of your accumulated donations and contributions made by individuals, exclusively. Not everyone is able of fighting in the forefront; still each of us can prove helpful in supporting useful initiatives. So please join the «I Am Sniper» project as our guys rely upon our collective assistance. Naturally, we have to back them as the enemy is not going to fight themselves down on their own.