A great New Year gift for another patient of the The Bioengineering Rehabilitation for Wounded Project Bogdan. He will be able not only to celebrate the holidays with his family, but he also get his left hand completely restored. Just recently at The Ilaya Clinic Bogdan received his final surgery. The fixating plate, that held the ends of the broken bone together is now removed. According to the doctors' plan the cellular materials completely finished restoration of a complex fracture. So now the bone acquired a monolithic strength and does not require additional fixation. Also, three other metal fragments were removed from the wound before.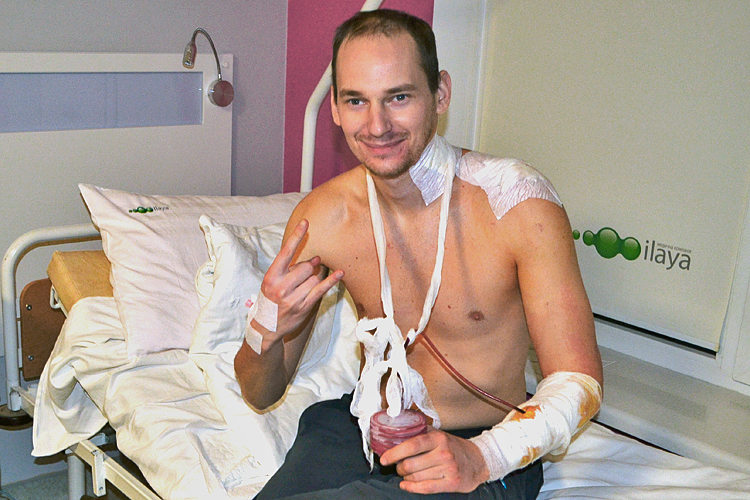 The patient is happy, because the treatment process is almost finished
It can be said that the treatment is almost finished. Bogdan will visit the hospital few more times, but only for the control examinations and X-ray examinations. From now on only a course of rehabilitation at home and new life ahead. A complete course of the treatment was paid at the expense of the people's donations, collected through The Bioengineering Rehabilitation for Wounded Project by the volunteers of The People's Project. For Bogdan it was collected 235,000 UAH.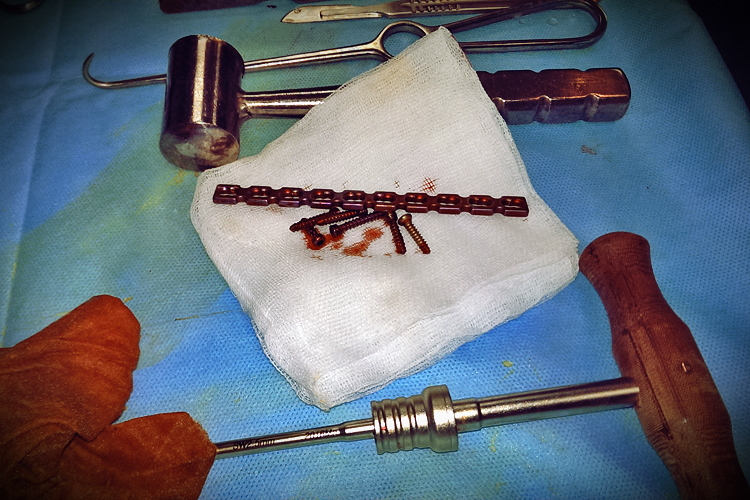 The fixating plate, which held the pieces of the Bogdan's bone together 
Bogdan is the volunteer, who served in the famous 93rd Separate Mechanized Brigade. He was injured a year ago near the the Pisky village, the stretch exploded near him and his colleague. The colleague is now dead and Bogdan received serious eye injury and an injury of the left hand. In the military hospitals the attention was paid only to the soft tissue wounds, and not to the bone.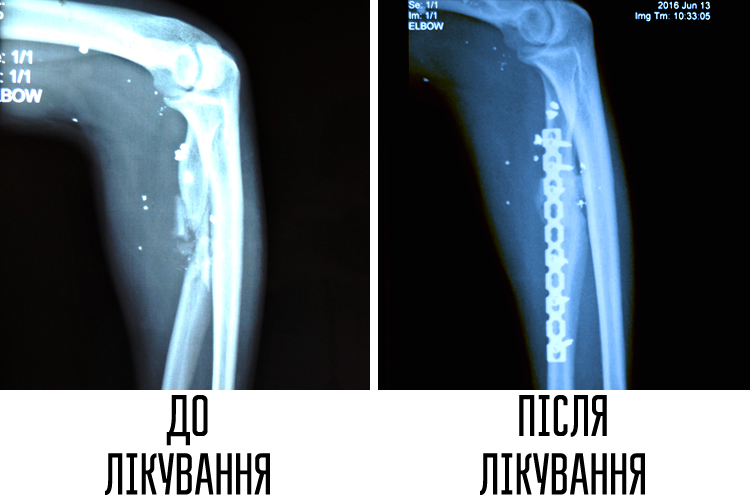 Before and after the injury
The volunteer from Odessa Olga Dombrovska was concerned about the Bogdan's situation, so she helped him to get in touch with the representatives of the Biotech. The examination at The Ilaya Clinic helped to discover the complex fracture of the left hand radius and tangential (side surface) bone defect. This serious injury was successfully treated with the cellular materials, grown from the patient's own biomaterial.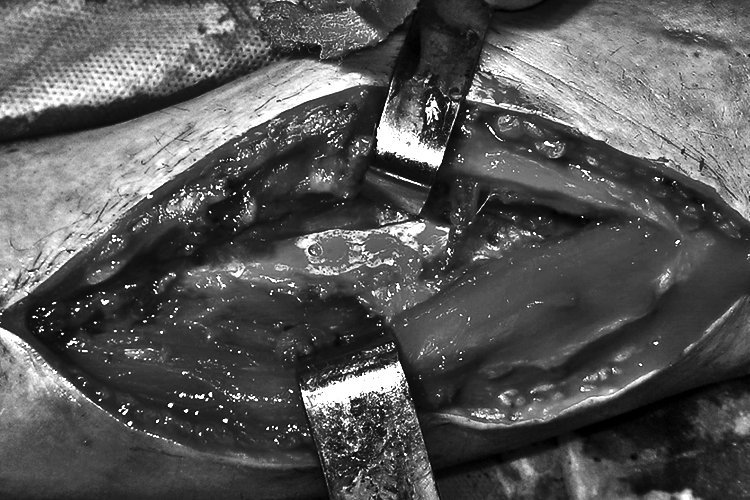 It is a creepy view but this is a brand new strong left hand radius
Bogdan is just one of the dozens of the patients with the severe injuries, who were successfully treated with the help of the cellular technology. And a lot more of the other defenders of Ukraine are in a need of this kind of the treatment. But this kind of the treatment the state budget does not finance. Only with the help of the people's donations, the severely wounded defenders of Ukraine can be treated. Each dollar collected with help of The Bioengineering Rehabilitation for Wounded Project is a significant contribution to a good deed. Join the project to save life.