The intelligence service cost Mykola a lot. He is quite closed and does not rush to share personal thoughts. However, referring to a dream, about new heights he will be able to overcome, Mykola's voice fills with warmth. Today we spoke with Mykola Poltorak from Odessa. He is the warrior, the defender of Ukraine, the father of 4 children and the protagonist of The "Victors" Project.
The People's Project The "Victors"  initiative is a part of the global multimedia social project "The Victors", founded with the joint initiative of the TSN (1 + 1 channel) and the Viva! magazine. Through impressive photos, video art, Viva! magazines' special releases, and relevant informational TV shows, the organizers attract attention to the people, who are forced to live with disabilities, and problems, that hinder the socialization. The heroes of the project are the ATO veterans, who lost their limbs during the war, but never lost their strength, never gave up, and done all possible to get back to normal life, despite the terrible injuries.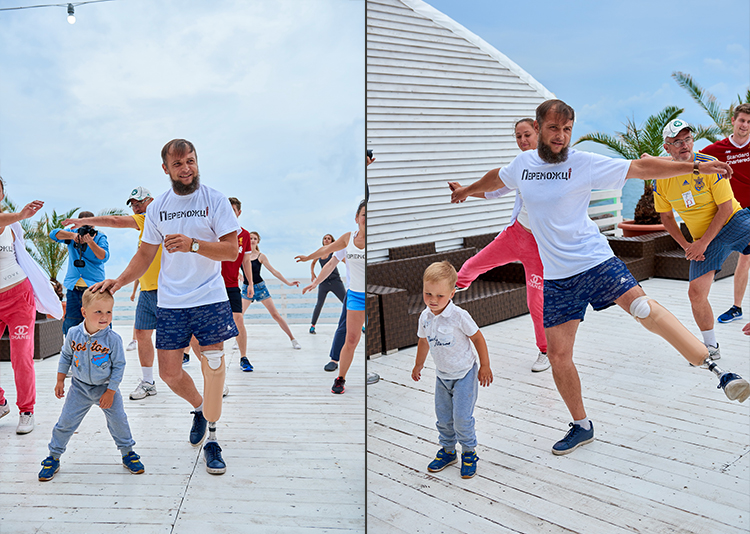 Even a prosthetics does not hinder Mykola to live a full life
During one of the combat operations, Mykola Poltorak stepped onto the enemy mine, and lost his leg. Now he actively moves on a prosthetics, and even tries to run. Mykola's main dream today is to return to regular running training.
"- Yes, I can run with my prosthetics. However, it is not very comfortable, and i can not run for a long time. That is why I would like to have a special sports prosthetics, which will give me the opportunity to do my favorite thing. I have seen, and spoke with the guys, who run with sports jogging prosthetics. Some of them run even faster, than people with healthy legs," – says Mykola about his dream.
And it is not just words. On June 25th, wearing his usual everyday prosthetics, Mykola run the distance of 2 kilometers during of the Odessa Half Marathon 2017 charity race. He was running for his own dream. Half of the money collected for a participation in the marathon will be redeemed to purchase and manufacture the elements of a sports prosthetics for Mykola Poltorak. We need to add also, that the prosthetics, Mykola uses now, is not suitable for running. Its resource will run out fast, so if Mykola continue to run with it, he may remain without a prosthetics.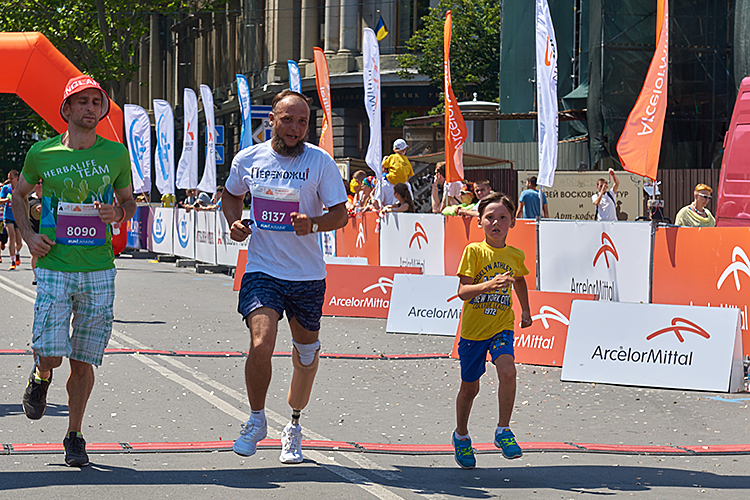 Mykola does everything possible for the sake of his dream
Regular jogging keeps Mykola toned, and allows him to maintain the good physical shape. Mykola showed an active interest towards running at the army.
"- The distances I could run at the beginning were amusing. I could only run a few hundred meters, and then found myself virtually dying, – said Mykola, – But I never stop, I continue training, and reached a certain record. The longest distance I had to successfully overcome was 10 kilometers fully equipped. I run such races on a regular basis."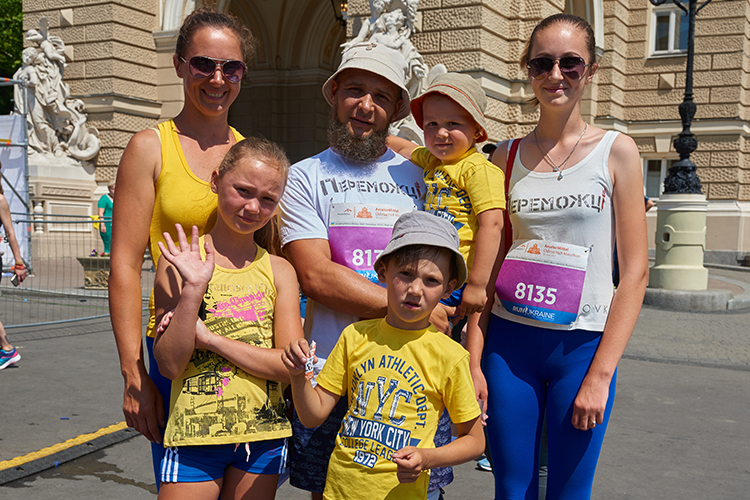 A wonderful big family, as a guarantee of a success in life
Mykola's dream is expensive, as for the father of a large family, but relatively affordable for the entire community. The cost of a prosthetics is only 135,000 UAH. If everyone will donate at least a few dollars – Mykola's dream will quickly become a reality. Join The Victors Project. Mykola put his health for our peace. So let's give him a little gratitude.