The USA Ambassador at the Organization for Security and Cooperation in Europe (OSCE) Daniel Beyer told about the possibility of the new attack in Mariupol and its surroundings by the joint Russian terrorist forces.
"Drawing attention to the fact that it was observed a link between the restriction of access and violations of the ceasefire, we are deeply concerned that the combined Russian-separatist forces may be planning more attacks on Mariupol or its surroundings", – stressed Beyer.
Regarding this, the diplomat recalled that just two weeks ago, the Russian-separatist forces were shelling suburbs of Mariupol with rocket systems of volley fire.
"We call on Russia and the separatists, who it supports, to give observers full and unrestricted access to the areas near Mariupol and immediately withdraw prohibited weapon", – said Beyer.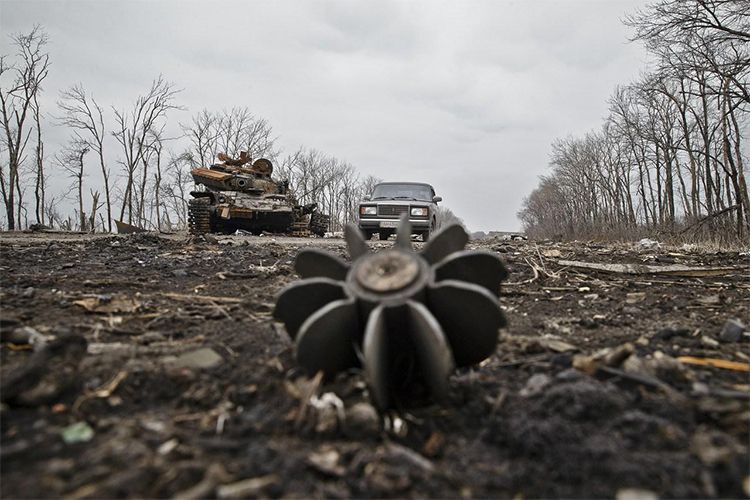 To the statement of USA Ambassador at the OSCE has replied well known Ukrainian volunteer Myroslav Guy at his page on Facebook. He thinks, that if the new attack on Mariupol will be performed, the city will be demolished to the ground. The Russians will bomb civil citizens without remorse, as they did many times before.
It is reasonable to ask for support in times like this. Right now, in this fearful and intense time, when the enemy keep shelling over the heads of Ukrainian defenders with all possible deadly weapon, Ukrainian soldiers need the help more than ever. It is possible to help marines in Mariupol with the donations under The Mariupol Defenders Project.
On top of that, The People's Project help defenders of Ukraine on the front line at the other ATO hot spots. Machinery, equipment, ammunition and inventory that can make life a little bit easier for the soldiers, protect them and help to fight against the enemy, is purchased with the money collected in terms of The Rapid Response Project. Every contribution will be appropriate. All the collected funds will strengthen more and more Ukrainian troops on the front line and help them to protect the motherland.