Excellent news. "Aidar" Batallion soldier Oleg has had the external fixation device removed after receiving the first results of the restoration of his thigh. The results of the hero's treatment are really impressive. Some two months after primary surgery for on his femur Oleg is experiencing ongoing accretion of the bone block with the recipient bone.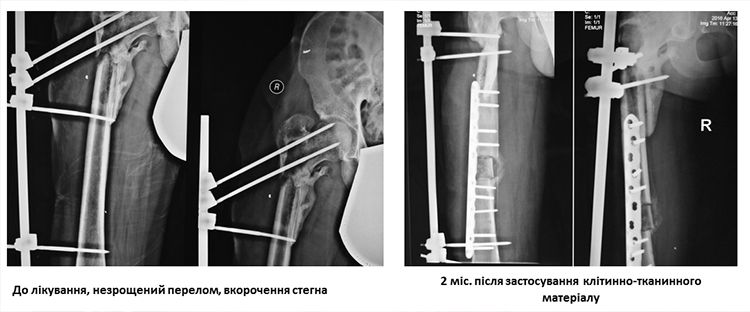 In addition, another control X-ray taken one year after primary surgery on the shoulder has confirmed complete restoration of the bone.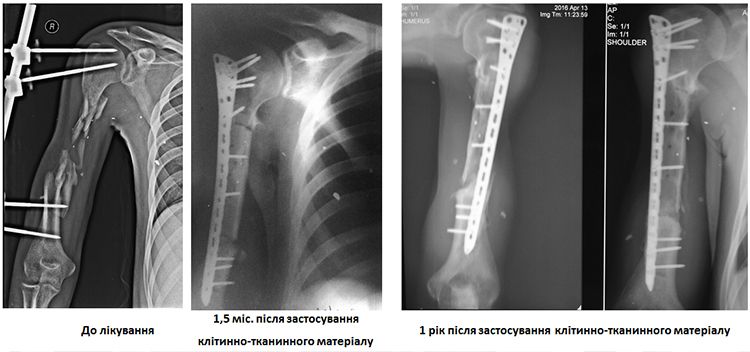 We are extremely happy at the news. Keep it up, Oleg!
A little more time and time little for the femur to strengthen, and Oleg will be gradually be off crutches. We are awaiting for the next control X-ray and inspection in May.
Oleg was enrolled in the project Bioengineering Rehabilitation for Wounded after six months of treatment to his bone injuries in public hospitals. During this time, no recovery processes in the bones of arm or leg were observed, because these injuries could not be cured by traditional methods. Oleg's diagnosis was a defect to his humerus of 12 cm, a nonunion fracture of the upper third of the femur with a defect of 3 cm, and varus deformity of the foot.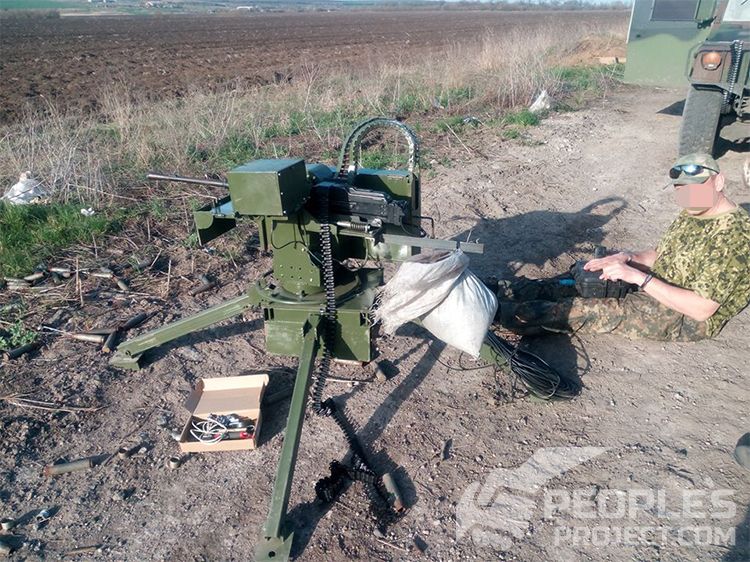 The treatment and recovery of the fighter thus far is as follows:
02.2015 – Collecting cellular material (red bone marrow from the ilium bone fragment from fibula).
04.2015 – Dismantling of external fixation device on the right shoulder, removal of bone chips and adaptive resection. In place of the bone defect was introduced block osteoplastic material with autologous stem cells, which was fixed in place with a metal plate, dismantling the apparatus of external fixation on the right thigh. The leg was then set in plaster.
05.2015 – Preparatory operation on the thigh – fistulas sequestration necrectomy tamponade with the goal of treating osteomyelitis in the ocular cavity and create better conditions for the introduction of cell-tissue material. Humerus shows signs of actively growing.
10.2015 – Surgery to correct the deformity of the foot using Ilizarov apparatus. The soldier began to regain full use of his hand, which was restored using cellular technology.
02.2016 – Dismantling Ilizarov apparatus on the foot, stretching the thigh, fixation and use of block and chips osteoplastic material with autologous stem cells to treat nonunion fractures and femoral shortening. Fixing the femur using plates and external fixators. A soldier is actively exercising his foot.
04.2016 – Dismantling of external fixation device from the thigh. Femoral bone grows actively.
Money for Oleg's treatment was able to collect thanks to your support. To date, the project is continuing to fundraise for another 10 wounded men. They also need our help and support.