Some come in, the others out. As soon as a new fighter has joined the "Bioengineering Rehabilitation for Wounded" project, another one of our old participants is going to leave it. To put it more precisely, he is not going to leave right away as it will take some time to achieve complete recuperation. But today we can positively state that the toughest part is over, and Volodymyr who was facing amputation and lifetime maim, has stepped on the straight path leading to full recovery.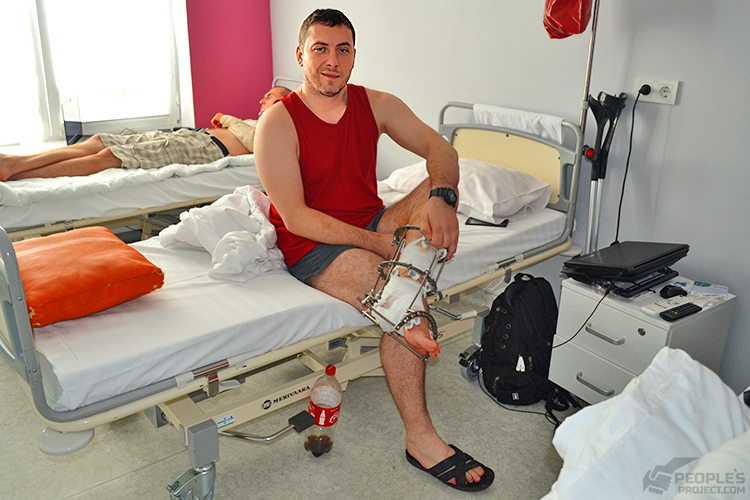 You can read the dramatic story of this nice man's treatment following the link. Let us remind it to you in short: Volodymyr struck a mine and the explosion had torn his entire heel bone off, so his case was considered one of the hardest in our Project.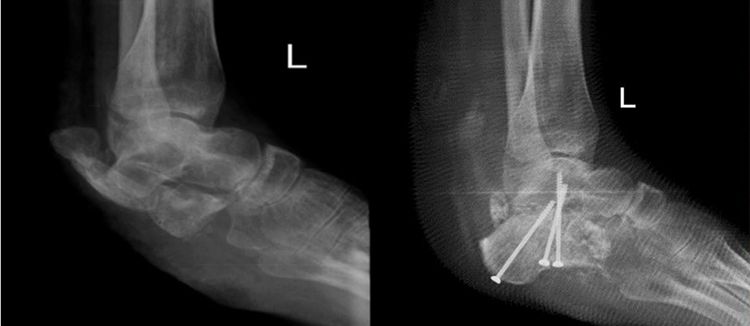 Outside the Project, a similar injury means a death sentence for a whole leg as usually doctors prove totally powerless in this case: in conservative medicine, such injuries mostly end in amputation, and the wounded have to use prosthetics for their lifetime. But at ilaya clinic, which forms the basis for the "Bioengineering Rehabilitation for Wounded" project, the surgeons successfully recompense this defect applying cell technology.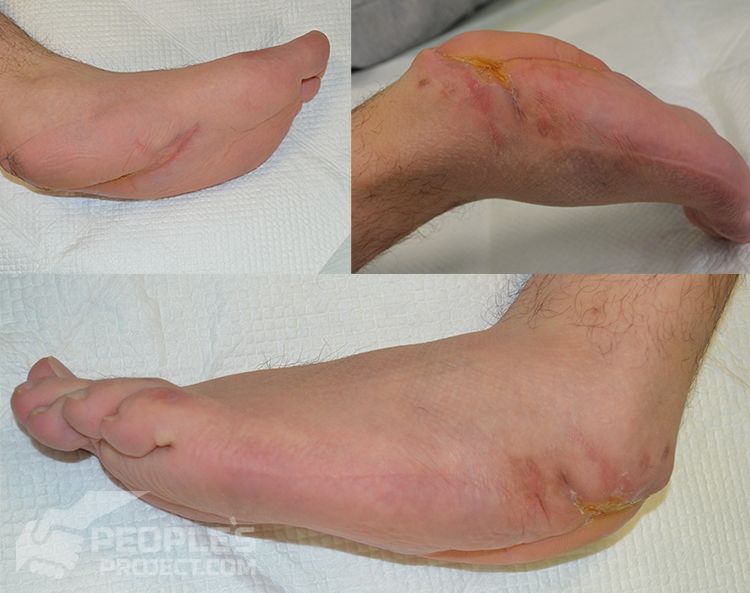 This is how Volodymyr's leg looked like before treatment
The above mentioned technology was applied to Volodymyr: doctors had grown up a new bone and implanted it into the proper place in the leg, and then during a few reconstructive surgeries they masterly recompensed the damaged adjoining soft tissues. Now Volodymyr has a wonderful, slightly hairy heel that supports the leg and enables him to walk leaving the lameness behind forever. Now it is about minor adjustments: Volodymyr Oksymets, the fighter's surgeon, is "playing" with Volodymyr's foot trying to restore its natural mode of motion.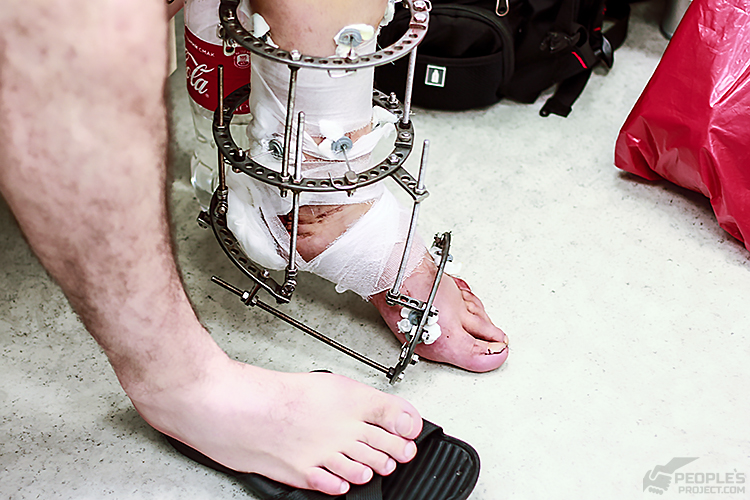 Today, with application of Ilizarov apparatus, Volodymyr Mykhailovych is stretching out the muscles and the Achilles tendon to get them properly fixed to the newly grown bone once these parts have reached their physiological length.
Let us remind once again that the doctors have the possibility to restore our fighters' injured limbs growing new bones and joints for them, thanks to people's donations to the Bioengineering Rehabilitation for Wounded project solely. This is a totally non-profit process for all the parties involved. We, People's Project, do not earn on any percentages or hidden outflows. All the money raised within the Project are directed on treatment purposes, and all financial operations can be easily traced in a transparent online report which is being continuously updated. As to the clinic, they carry out all procedures under the Project, at the consumables' cost price. So the wounded warriors frustrated and abandoned by the state medicine whom we are trying to bring back to normal life, are the only beneficiaries of the entire complex process.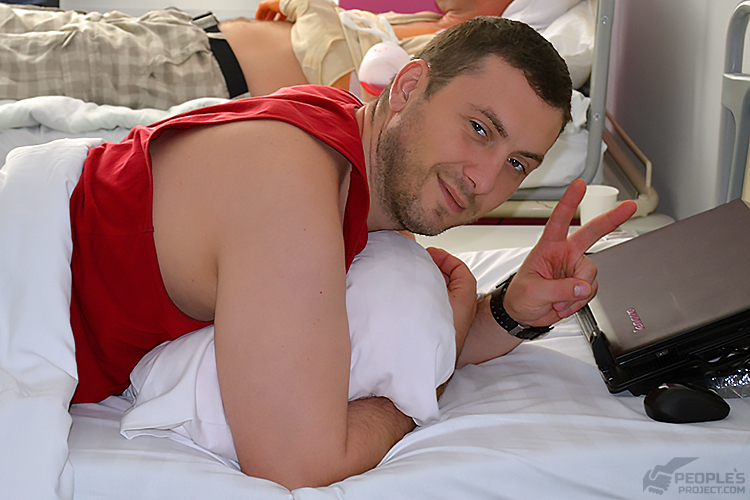 The state itself rejects to provide any support for this treatment: according to the Ministry of Health officials' queer logics, complex of old-style methods leading to amputations and lifetime maim is better than advanced effective methods of treatment. Okay. We will manage ourselves. But your support is essential. All together we, the volunteers and you, our reliable friends, cannot leave our guys alone in their trouble. More so, in their toughest moments when our wounded defenders urgently need our help.