Within the project Bioengineering Rehabilitation for Wounded, doctors at ilaya Medical Company continue to actively treat wounded Ukrainian fighters. At any one time, there is almost always one of our charges in the hospital. However, the vast majority treated so far are at home recupurating in between stages of treatment. Some of the injured are at the stage of completing treatment, others are only beginning their rehabilitation, and one has already passed all treatment stages and devotes his time now to helping others.
---
Now 93rd Brigade fighter, Volodymyr, already completed the first stage of treatment to his calcaneus defect and is going home. Last week he underwent the first operation to prepare the site for recovery for the trauma using cellular technology.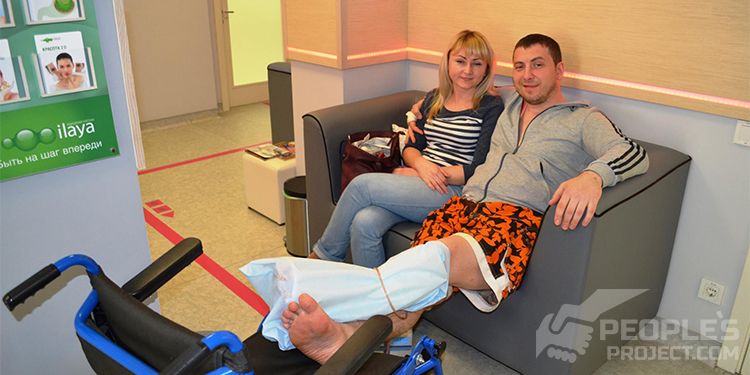 Volodymyr was injured last July in the Donetsk region. When on reconnaissance between the settlements of Yasnobrodivka and Vodyane, he hit a mine. Volodymyr narrowly escaped the traumatic amputation that usually occur with such injuries. Despite the valiant efforts of doctors who saved his leg from amputation, it remains non-functional .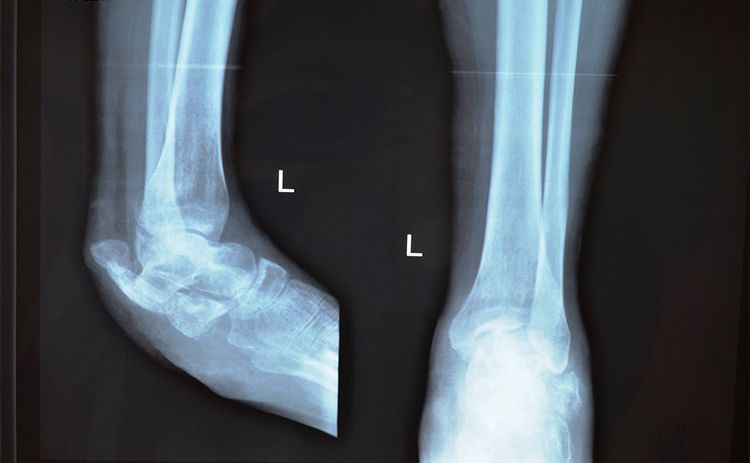 A hospital in Germany, where he was sent for treatment, also could adequately help Volodymyr. His only hope now is cellular technology. As part of his treatment in the project, doctors plan to conduct reconstructive and restorative treatment of the calcaneus to help maximize the return of leg function.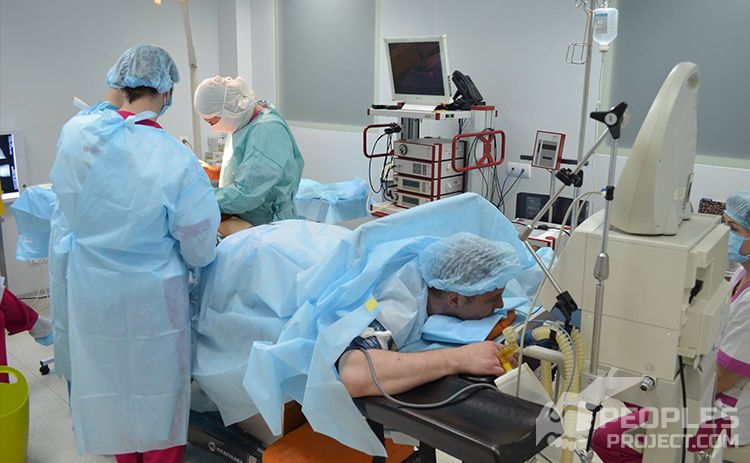 The project continues to raise funds for Volodymyr's treatment. It is extremely important he passes all stages of treatment to be able to walk again. In front of him is a very difficult and lengthy process. Without your support it will be unsuccessful.
While Volodymyr has just started on his way to recovery, fighter with the 28th Brigade Vitaliy yesterday came to the clinic for the main stage of his treatment. Today he will be subjected to preoperative examinations and preparation, then the doctor will perform surgery on the leg.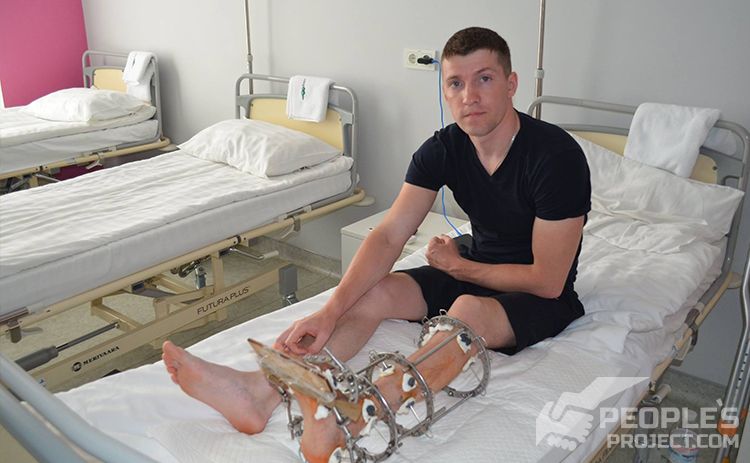 Vitaliy was wounded near Saur-Mohyla in August 2014. While under an intense mortar attack on a tank in which the fighter a passenger the tank dropped from a road bridge. Vitaliy injured his left leg and abdomen.
He underwent six operations on his leg but still has problems standing. Now, aged just 26, he is listed in the third group of disability. He was released from the ranks of the Armed Forces because of being unfit for service. Vitaliy is plagued by pain in the foot and lower leg and constant swelling.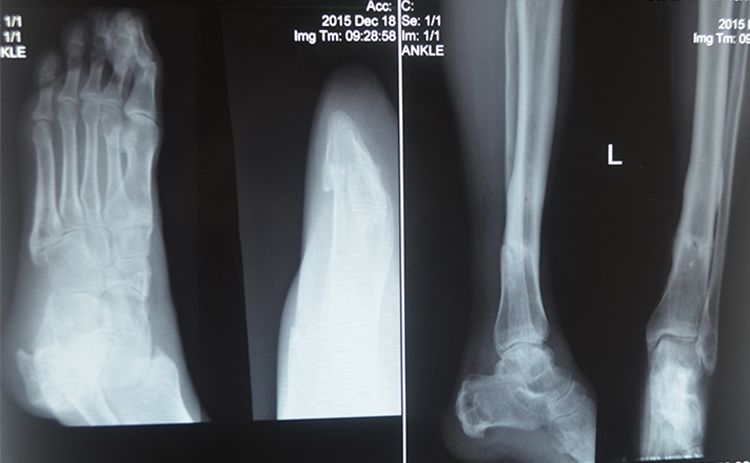 Doctors at ilaya Medical Company will assistVitaliy. They have the necessary technology, ability and desire to help. Now we need your support to gather all the needed funds for his treatment. Fundraising for Vitaly continues.
We also want to talk about the beginning of Yuriy's treatment, a wounded 39 Battalion fighter, also recently joined the Bioengineering Rehabilitation for Wounded project. Last week he underwent examination, preoperative preparation and surgery.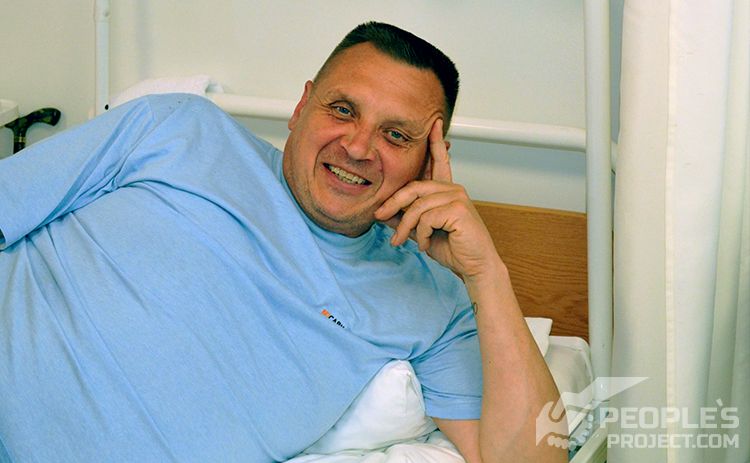 Yuri rifle company commander of the 39th Infantry Battalion. Before the war, he took an active part in the Revolution of Dignity, then went to defend the country to the east. Injuries he received during fighting aggravated joint disease. Now both legs and the left arm of the fighter cause him pain and do not allow him to move freely. If he is not treated the situation will deteriorate. Endoprosthesis which were offered Yuriy in state institutions will lead to a drastic reduction in activity and regular operations. The only alternative – cellular technology.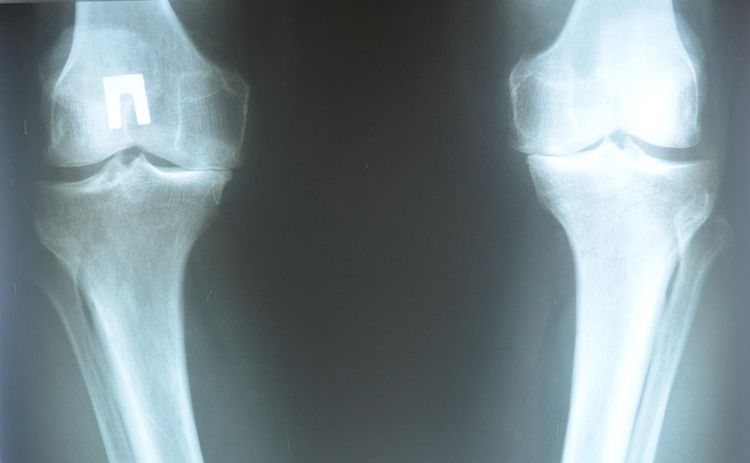 Help Yuriy to return to as healthy life is possible by clicking on the button below. Together we can help Ukraine's wounded soldiers recover.